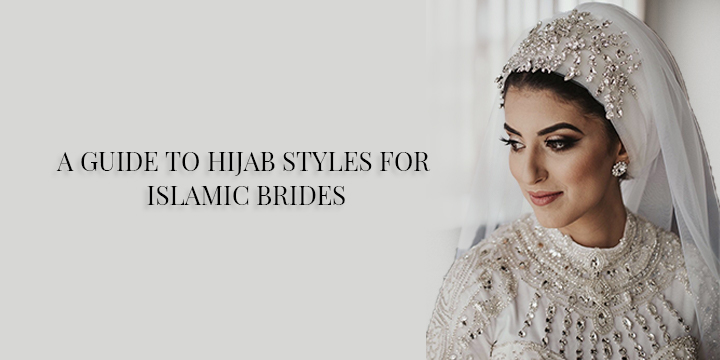 A GUIDE TO HIJAB STYLES FOR ISLAMIC BRIDES
A GUIDE TO HIJAB STYLES FOR ISLAMIC BRIDES
Hijab is a type of headwear mostly worn in Islamic groups. It is a symbol of modesty and sophistication in the Islamic, Christian, and Judaism communities. Hijab is more of a cultural norm as it's not inscribed in the Quran, The Holy Book of Muslims. A simple hijab is known as a khimaar, whereas Burqas are cloak hijabs that cover the whole body. Islamic weddings often involve adorned Hijabs in their bridal ensemble as it gives a touch of elegance and humility to the overall look. Wedding Hijabs now come in different silhouettes and styles, and listed below are some of the designs that would not fail to make a statement for you on a special day;
1. TRADITIONAL HIJABS
Traditional Hijabs are saree-style conventional headscarves. It communicates modesty, delicacy, and integrity. Muslim brides usually prefer traditional Hijabs as they provide grace and finesse to the entire appearance. It is also known as the wedding Hijab. You can enhance it with head jewelry, embroidered veils, or subtle ornamentation.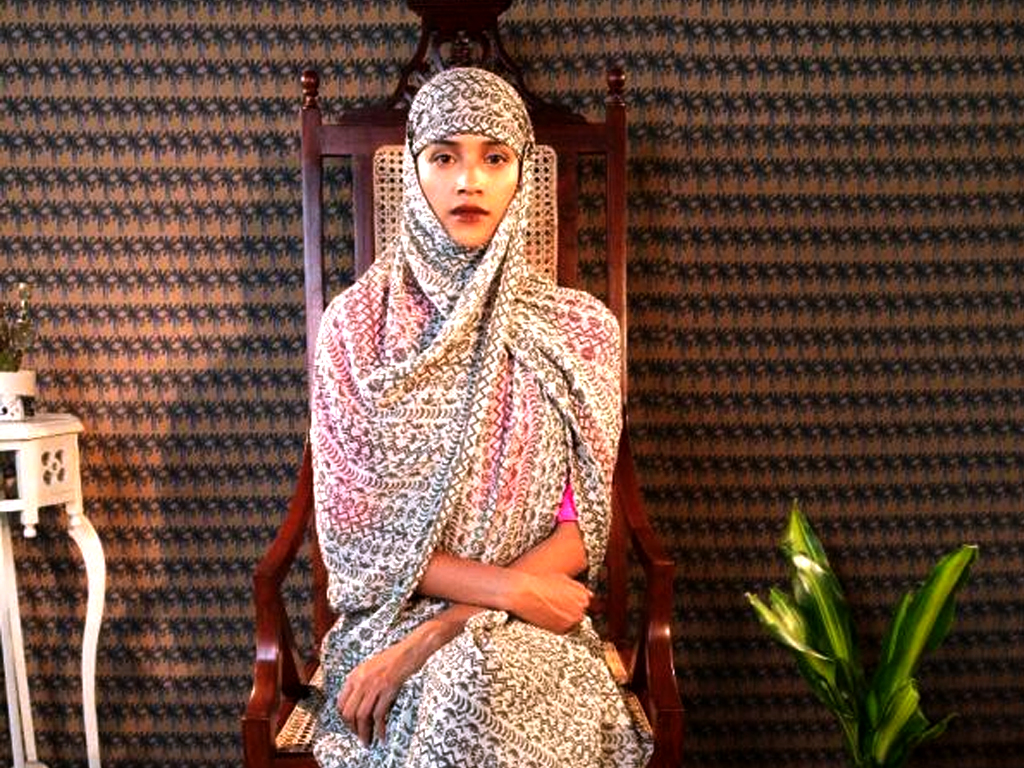 2. TURBAN HIJABS
Islamic women are still trying to get a hold of turban Hijabs as they are primarily part of man's garb. With ongoing trends gravitating their way towards the Islam community, turbans have gained some popularity in the women's population as well. It's a very contemporary and modern way of styling a Hijab. For the wedding, a cloth is wrapped around the head like a basic turban and is then embellished with laces, pearl beads, and whatnot.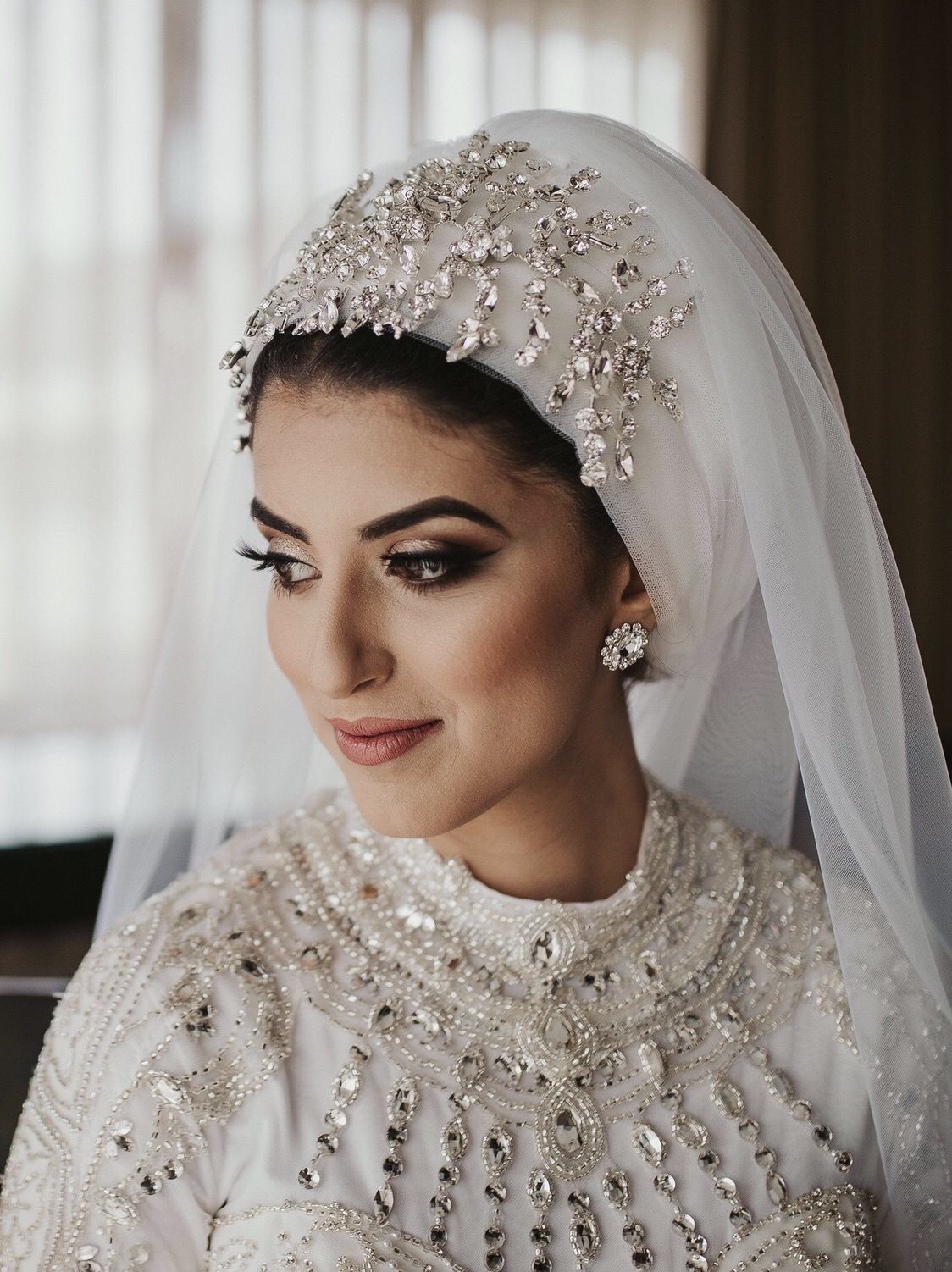 3. CLOAK HIJABS
A cloak hijab is also referred to as a hooded or poncho Hijab. They are easy-to-wear outer garments that you can don for a shorter period of your wedding. As they cover most of the torso, going for heavily embellished cloaks would be your best bet. Cloaks adorned with the beautiful threads of zari and Resham or made using detailed lace material can make an astonishing appearance.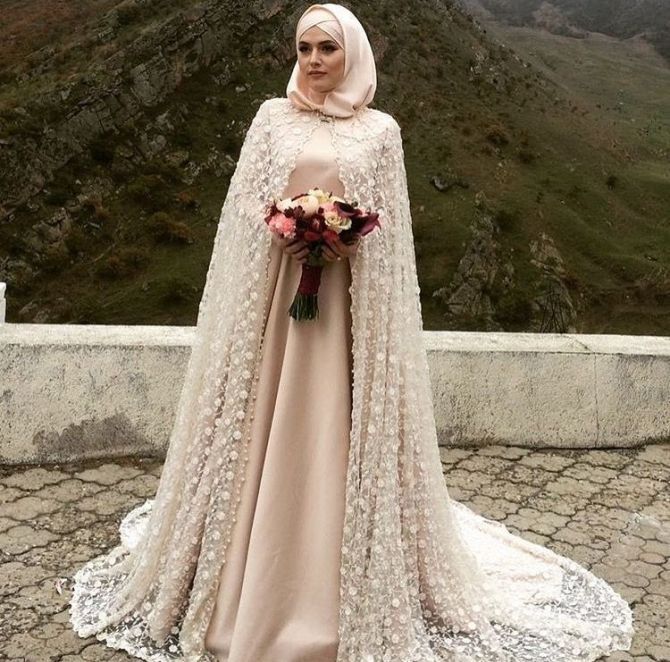 4. BRIDAL HIJABS
Bridal or wedding Hijabs are quite timeless and customary. They give a regal touch to the wedding ensemble. Bridal Hijabs consist of bridal garb which is affixed with headwear. To get a rich and royal look, plump for quality fabrics with a smooth finish, or a contrasting gown embellished with beadwork. For a customized wedding Hijab, consider the supreme factors like;
Material: Always choose soft and mellifluous fabrics with an ultra-fine finish. Make sure it complements well with your wedding outfit.
Pattern: You don't always have to go for pure satins or silks. The mixture of both fabrics can give a prepossessing and gentle nudge too. Fancy material with protruding embroidery can also give a dainty shift to the finery.
Color: Going out and out of white or committing to one single shade can be a bit monotonous, so either go for some other hue from the same palette or splash it with a contrasting tone.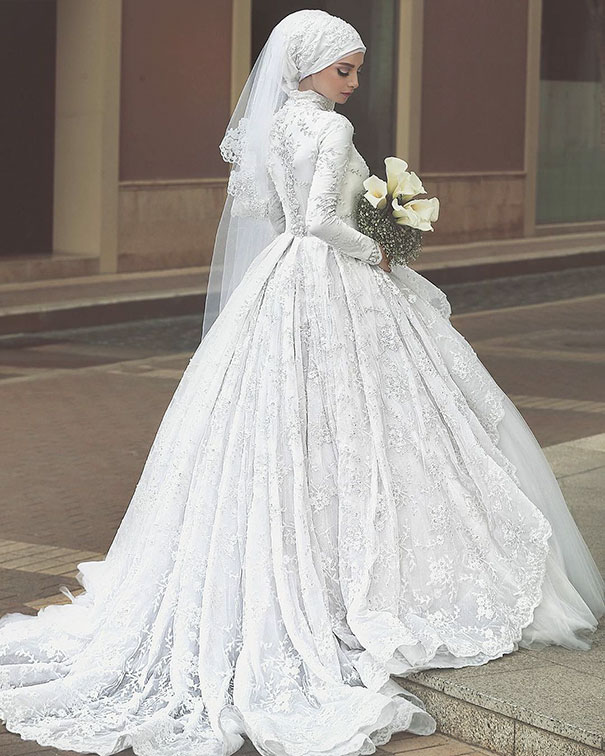 5. JEWELED HIJABS
Jeweled Hijabs are the best way to elevate run-of-the-mill outfits. They're absolutely in trend right now and for all the right reasons. Royal Hijabs are a perfect fit if noble and dignified attires are a part of your flair, as they're often decorated with precious gemstones. For a lighter and contemporary style, choose fluid fabrics like chiffons or georgettes and ornament them with minuscule stones or beads.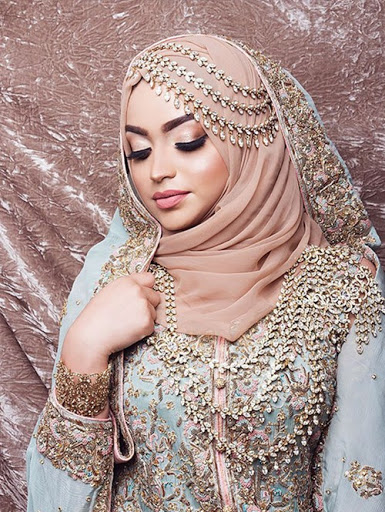 Related Articles:-
Categories: BRIDAL HIJABS, Bridal Makeup, HIJAB STYLES, Pakistani dresses Articles, Pakistani Wedding Collection, Pakistani Wedding Outfits Aricles, Royal Hijabs
Sorry, comments are closed for this item.