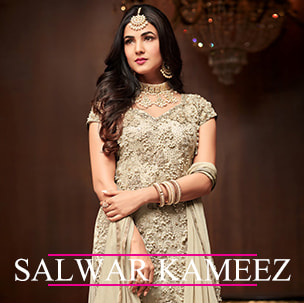 Branded Salwar Suits
Indian Wear and brands are known all over the world for being graceful and super stylish. Indian Saree, Indian Suits and other garments are known all over the globe for being beautiful and for adding grace. With globalization and the digital market taking over the world completely, the whole globe is now aware of brands in India for clothes and Indian wear has got so many fans worldwide.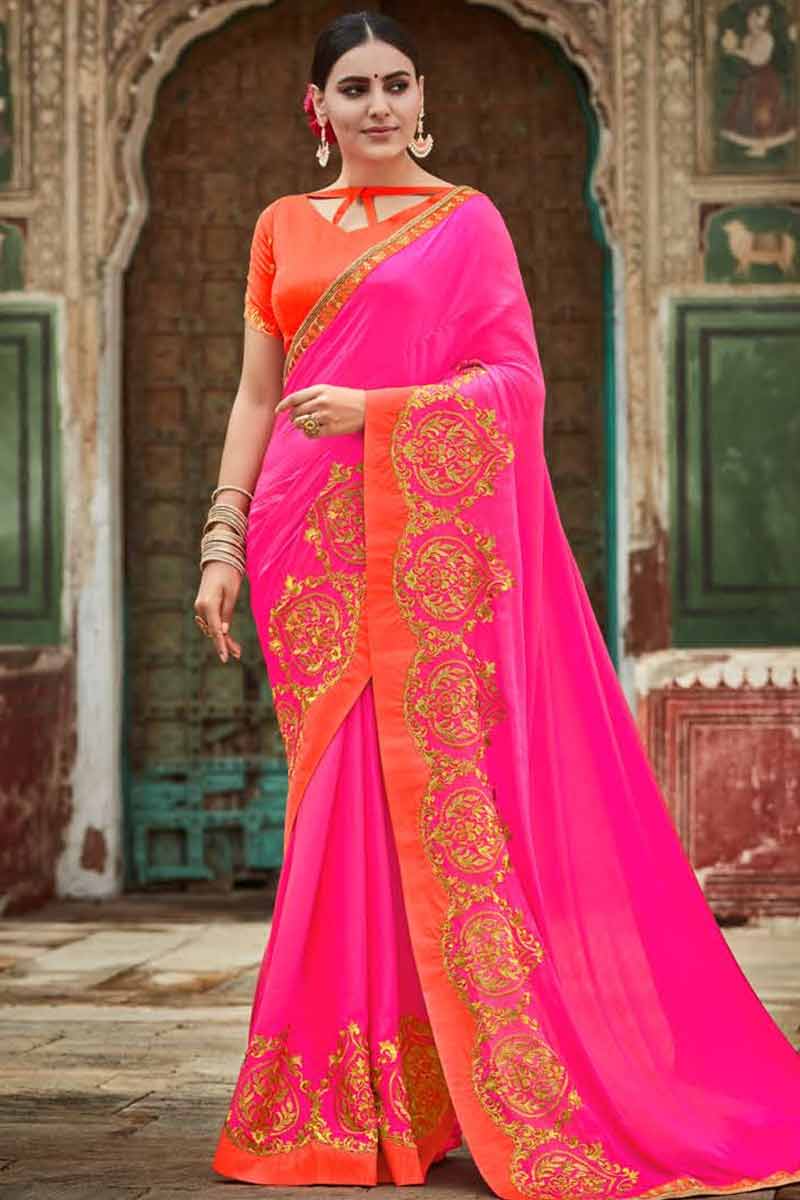 Salwar Suits are one of women's favourite attire. They love to play around with them. There are so many patterns, colors, styles and brands to choose from. There are numerous brands in India available to choose the suits from. A woman wants some real and comfortable suits to carry. The branded ones offer genuine material and fabric. People love to buy from some trusted brands in India because they have a rapport built with the clients. Suits are something women don't want to go wrong with.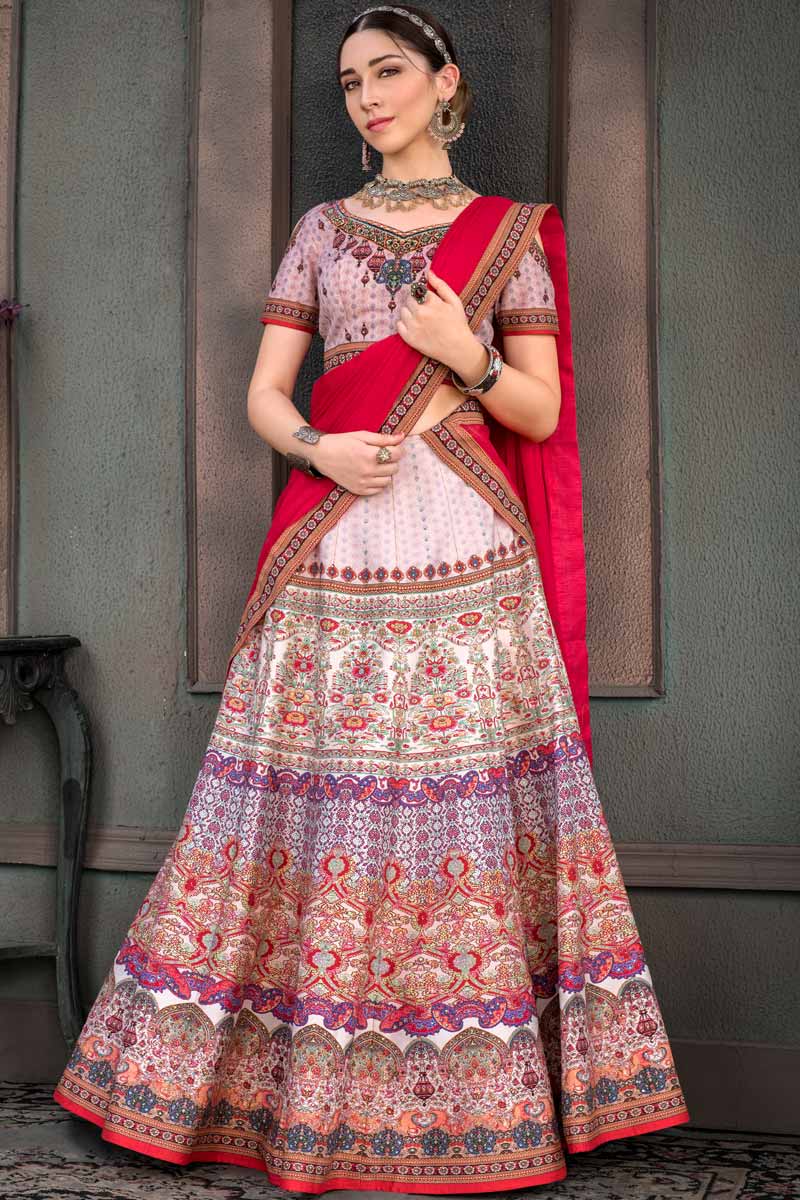 A Salwar can be worn in numerous styles. A Patiala Salwar looks good in a fabric which adds volume to the salwar and gives a heavy look. A Straight Long Pant Suits woman and gives a tall and slender appearance. Palazzo Pants with Kurti form a good combination and are in fashion. Suits look good for every sort of a function. A Wedding function or be it a close family function. Suits are always prevalent and trending. Salwar kameez and dupatta make a really good combination. Almost all the cultures and traditions in India have women wearing salwar kameez or any other form of suits.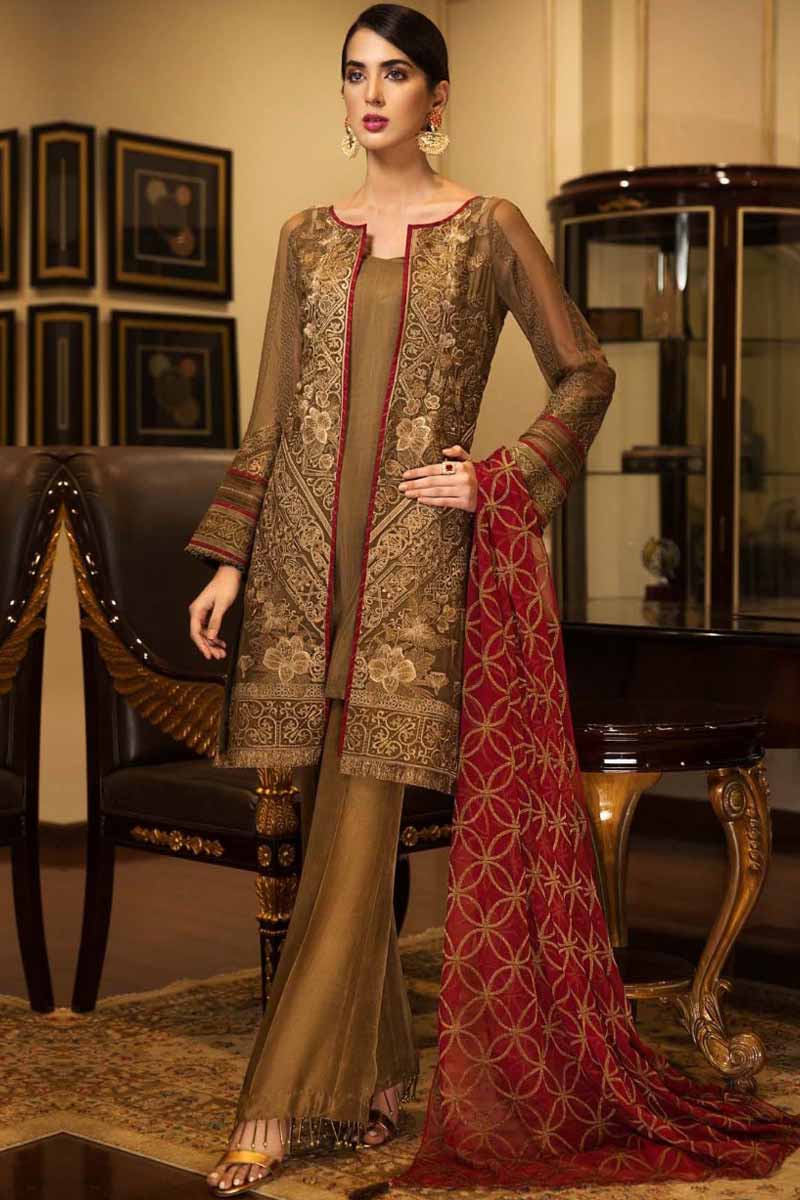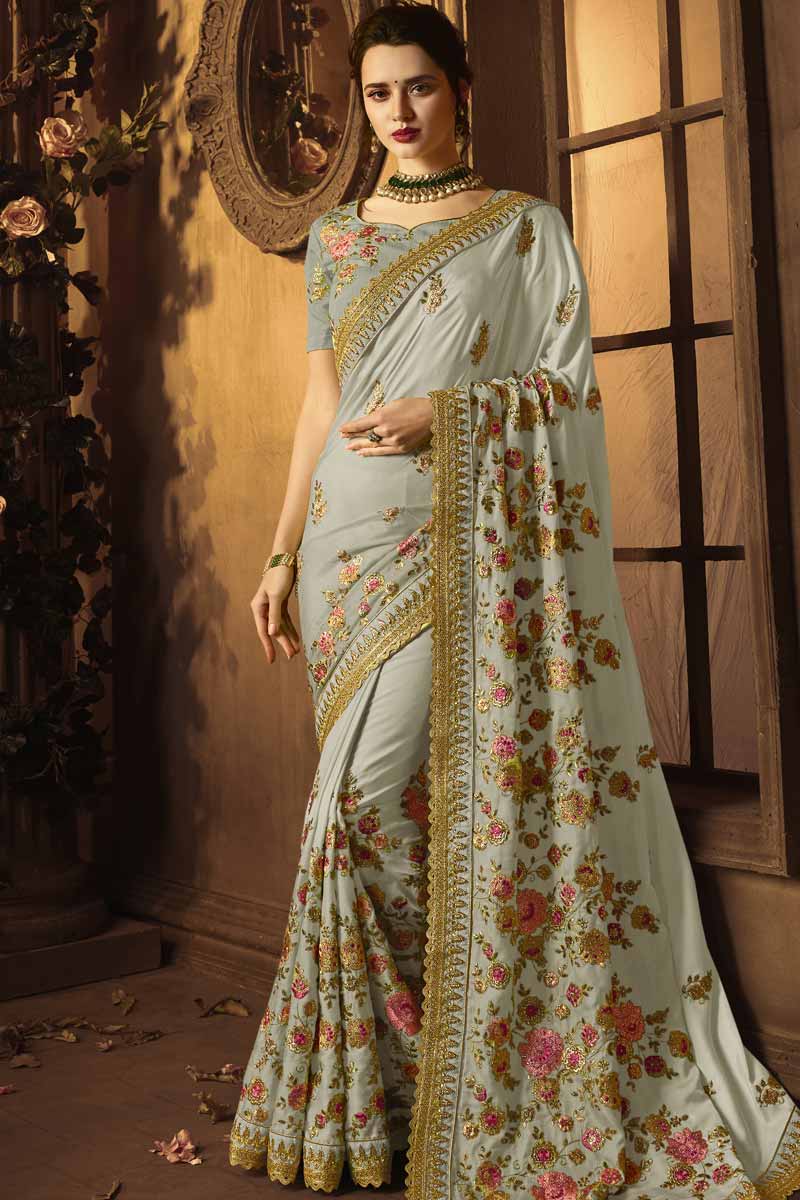 A number of branded stores have been opened up in the cities. For the areas where there are no stores, online shopping helps. Almost all the major brands in India are available online. Salwar kameez is one commodity that has been in vogue ever since. Suits have been liked by everyone and they love it as a gifting option too. A salwar can also be bought separately and then its upper as per one's choice. Thus, it is the most versatile form of clothing. Salwar kameez has no restrictions from the weather side also. For all the twelve months one can wear suits. They have various fabrics for all seasons. The brands in India give one the liberty to choose a design in different fabrics. The suits are an absolute favourite among the ladies. Thus buying a branded ensemble is the best for a longer durable suit.
Related Articles:-
Categories: Anushka Sharma Bollywood Sarees Articles, Indian Wedding Collection Articles, Indian Wedding Dresses 2020 Articles, Indian Wedding Jewellery Articles, Indian Wedding Lehenga Choli Articles, Indian Wedding Outfits Articles, Indian Wedding Season Articles, Indian Wedding Shopping Tips Articles, Kurta Payjama for Men Articles, Kurtis & Tunis for Girls & Women Articles, Lehenga Choli for Weddings & Parties Articles, Lohri Celebration Articles, Mehendi Dresses Articles, Mehnedi Sarees Articles, New Year Celebration Articles, Newarrival Sarees Articles, Pakistani dresses Articles, Party Gowns Articles, Partywear Sarees Articles, Pink Wedding Dresses Articles, Punjabi Salwar Kameez Articles, Salwar Kameez Articles, Sangeet Dresses Articles, Sangeet Gowns, Saree Drapping Style Articles, Sarees Trends 2020 Articles, Sari Collection Online Articles, Shilpa Shetty Bollywood Dresses Articles, Silk Sarees for Wedding Articles, Silk Sarees Online Articles, Traditional Indian Dresses Articles, Traditional Sarees Articles, Uncategorized