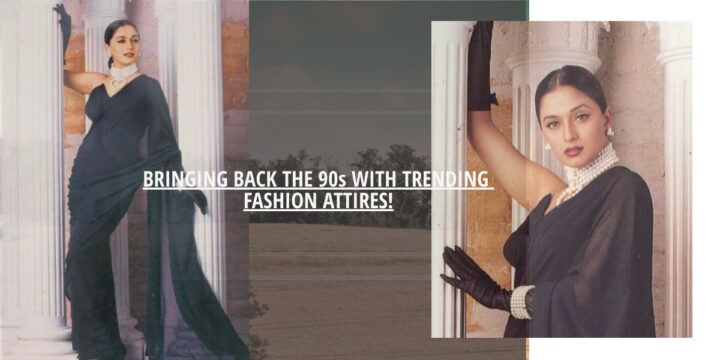 BRINGING BACK THE 90s WITH TRENDING FASHION ATTIRES!
BRINGING BACK THE 90s WITH TRENDING FASHION ATTIRES!
We all know that when it comes to 90s fashion, our Bollywood divas are the major trendsetters. Outfits like dungarees, chiffon sarees, denim jackets, and waist corsets have all been popularized by blockbuster Bollywood movies and these are the garments that created fashion to the point that they have never gone out of vogue since then. The decade has bombarded us with endless chic ensembles and elegant compositions. With time the styles might have been modified to something more contemporary but it never lost its vintage charm. You can gather dozens of fashion elements that were hyped for all the right reasons. So, take a trip down memory lane and open your doors to some of the most timeless silhouettes and styles.
1. THE ELEGANT MONOCHROMES
Bollywood actress Madhuri Dixit never failed to mesmerize everyone with her fashion sense. Back in the 90s and even to date, her clothes communicate utmost sophistication and refinement. Out of all, the one style that is coming back to our wishlists is the bewitching amalgam of modest black saree and pearl jewelry. The touch of monochrome brings back the entire retro era. Pearls were a huge hit in the 90s. It's, in fact, the first thing that comes to our mind when we want to dress retro. The evocative white pearl set was put together with a plain black saree with subtle lace borders. Madhuri Dixit was way ahead of her time when she decided to don her saree with a sleeveless corset-cut blouse.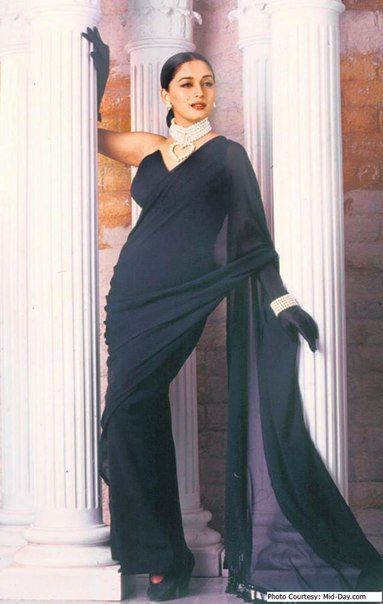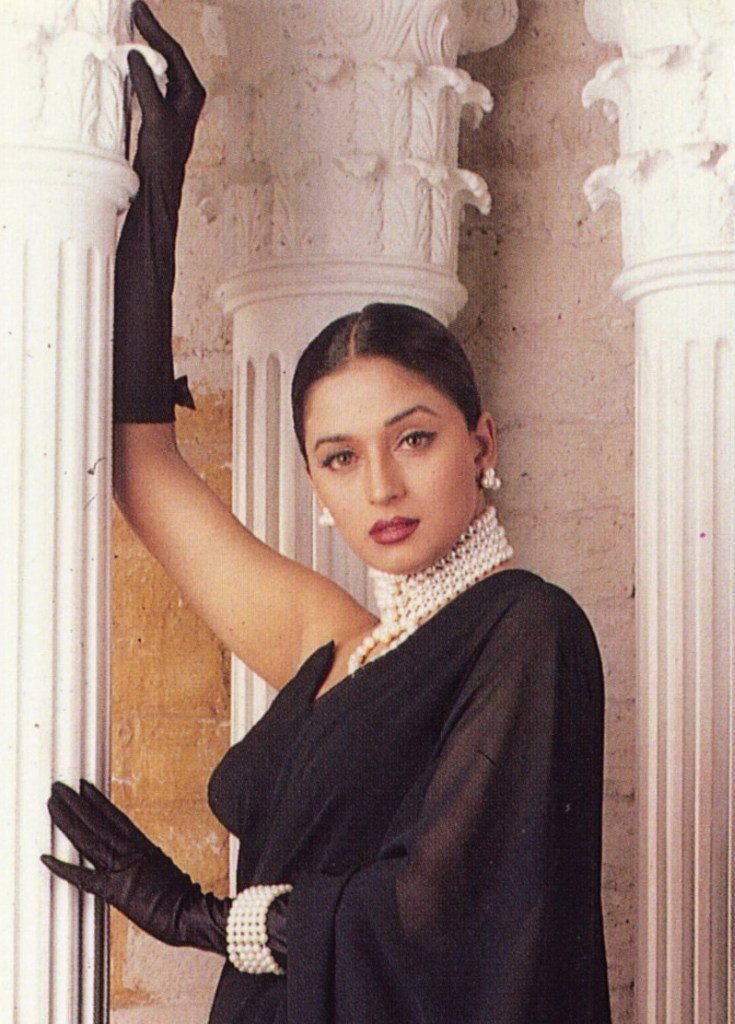 2. THE VINTAGE FLORALS
While the 60s and 70s revolved around detailed multi-colored florals, 90s florals gave importance to rhythm and started with medium-sized florals painted in few colors. The epitome of beauty, Aishwarya Rai Bachchan, in one of her shoots wore an alluring floral saree, which was paired with a contrasting blouse. While the satin georgette saree had its grace in the rich golden border, the floral print was the showstopper of the complete look. With a saree came a contrasting blouse in pistachio green color subtly embellished with golden lace at the hem, neckline, and cuffs. The concluding ensemble was a money-spinner as the finery was justified with a suitable hairdo and appropriate accessorization.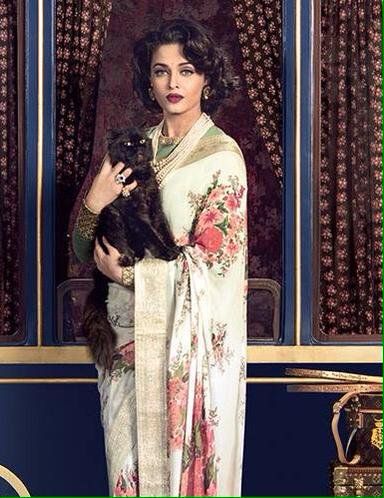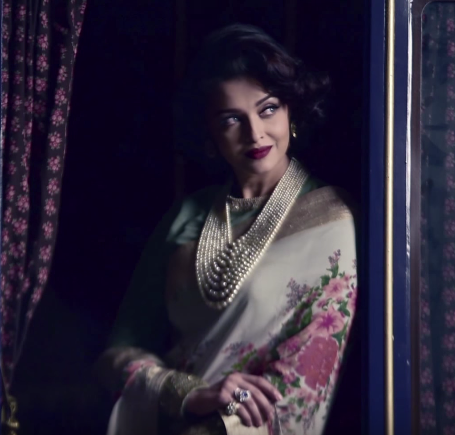 3. THE BOLD REDS
Red was one of the most favored and beloved colors of our Bollywood fashion divas. From red and white polka dresses to red georgette sarees, the hue was so bold and enticing that every 90s woman wanted to have the majority of it in their closets. What got this generation's eye hooked on was KarishmaKapoor's wardrobe. Her outfits were undoubtedly commendable as well as inspirational. The fashion queen once wore an a-line sleeveless Kurti and paired it with churidar pants. The neck of Kurti was the statement of the ensemble as it was embellished with sequined work. The entire composition was red-hued, and it made all the difference. Even now, everyone talks about KarishmaKapoor's outfits from her popular movies like Raja Hindustani, Coolie no.1, Judwaa, and so forth.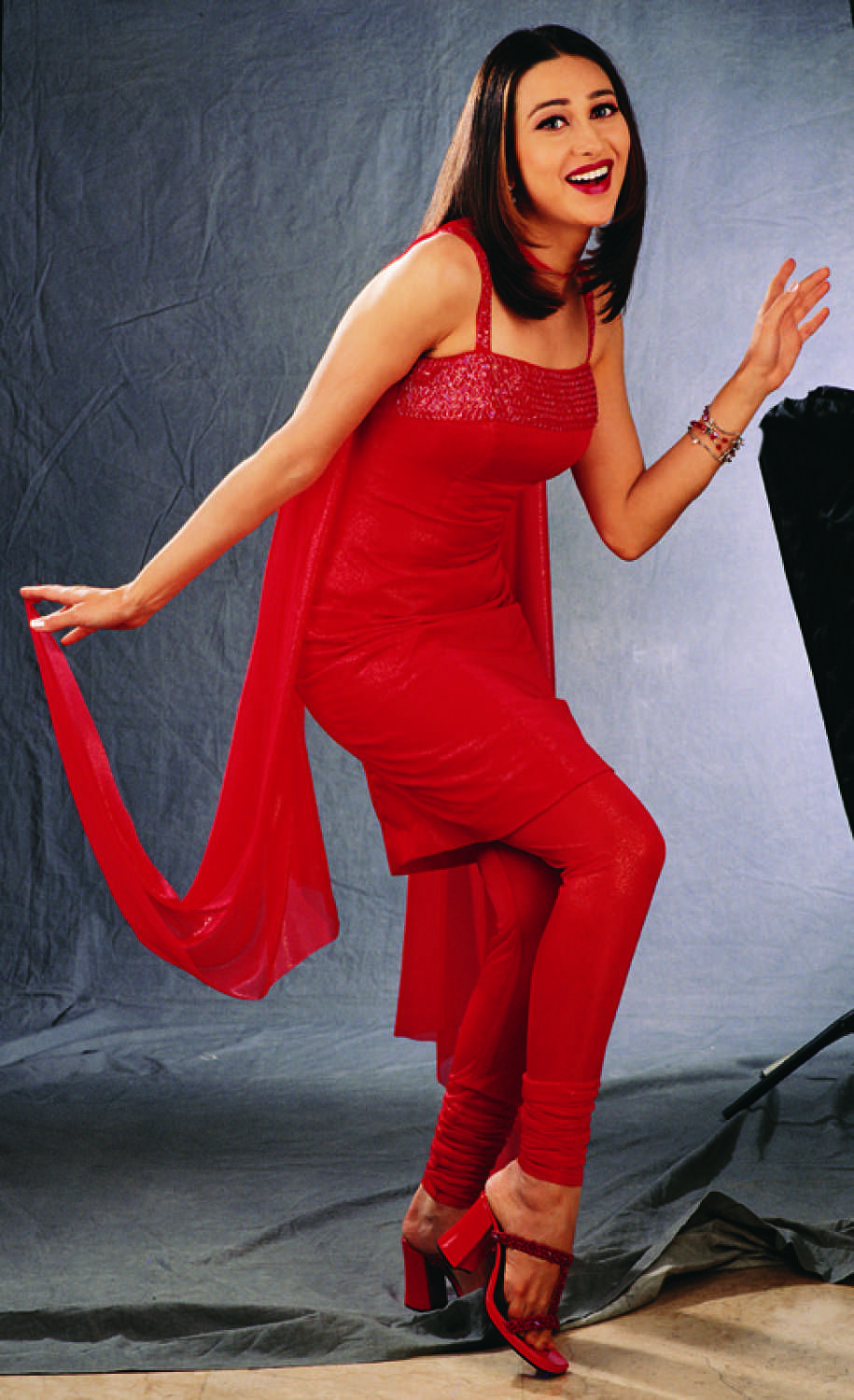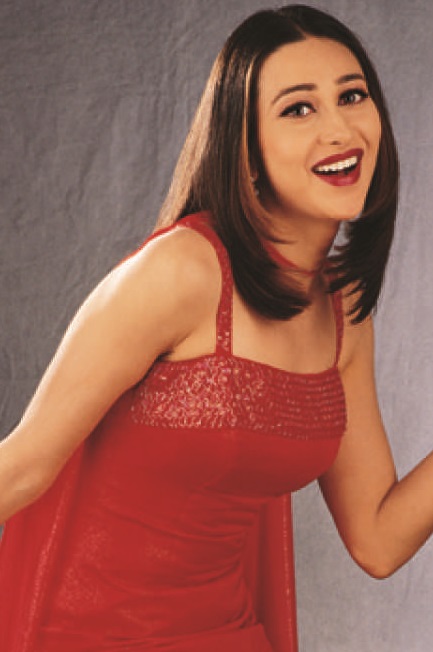 4. THE FORMAL SATINS
Satins are finding their way into everyone's wardrobe. The smooth texture and lustrous appearance have won the end number of hearts of this generation as well. The best part about satin sarees is that they are highly multifaceted and can adapt themselves to distinct occasions in a matter of few minutes, but you should have a vivid idea of how to style them in a way that the overall ensemble looks bewitching. For a formal twist, pair a satin saree with a below-knee length overcoat and/or a formal vest. Try to choose the right color for your saree to make it work-friendly. Muted tones like cream, gray, and beige are your best bets. It's a captivating idea for your winter closet. To wear that same satin saree to a glamorous party, ditch the coats and put on exquisite silver or pearl jewelry with the western cut.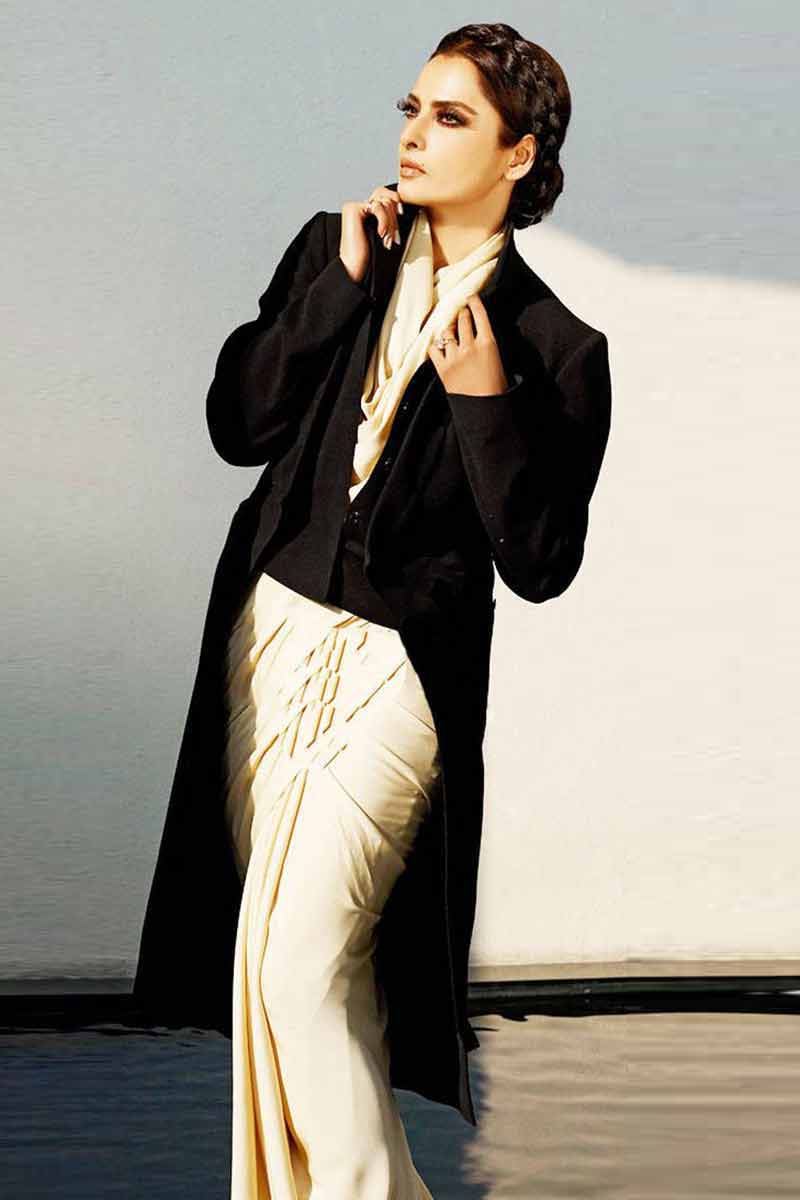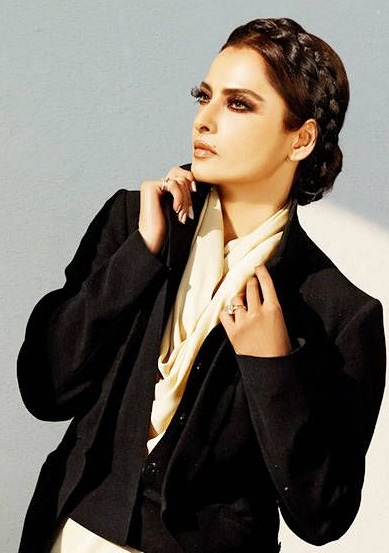 5. THE EMBELLISHED TINTS
The love for pastels, especially in the ethnic agglomerate is increasing every day. Kareena Kapoor in Kabhi Khushi Kabhi Gam made us all believe in the power of pinks when she showed up in the song Bole Chudiyan wearing a coral pink sharara suit designed by Manish Malhotra. She not only introduced the charm of pastel shades but also new silhouettes such as asymmetrical and open-back. From floral detailing in the blouse to alluring sequin-embellished sharara pants, the outfit speaks perfection in multiple ways.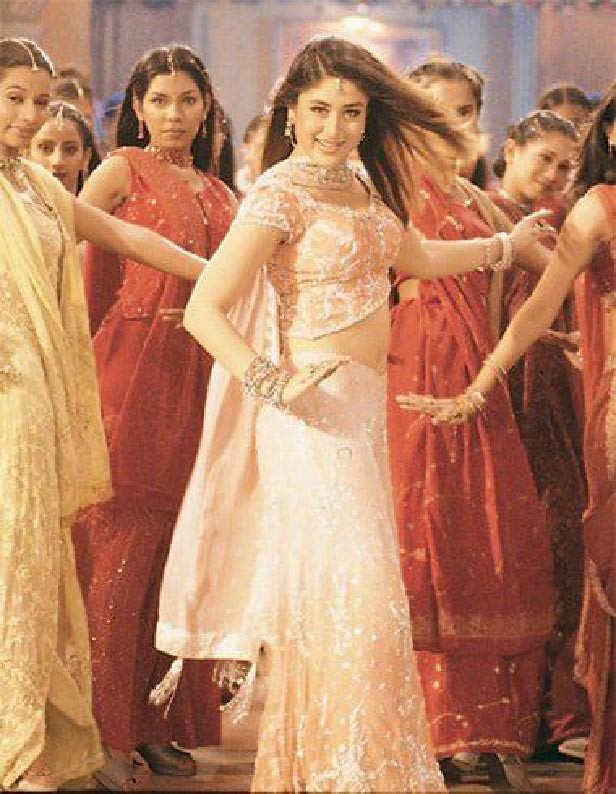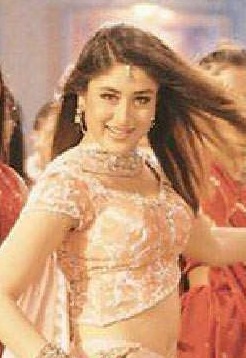 Related Articles:-
Categories: Decorative Jewellery, Festival Season, Indian Wedding Collection Articles, Indian Wedding Jewellery Articles, Indo western clothing, Kurtis & Tunis for Girls & Women Articles, Newarrival Sarees Articles, Oxidized Jewelry, Partywear Sarees Articles, Pink Wedding Dresses Articles, Printed Clothing, Sari Collection Online Articles, Sharara suits Articles, Silk Sarees for Wedding Articles, Traditional Indian Dresses Articles, Traditional Sarees Articles
Sorry, comments are closed for this item.