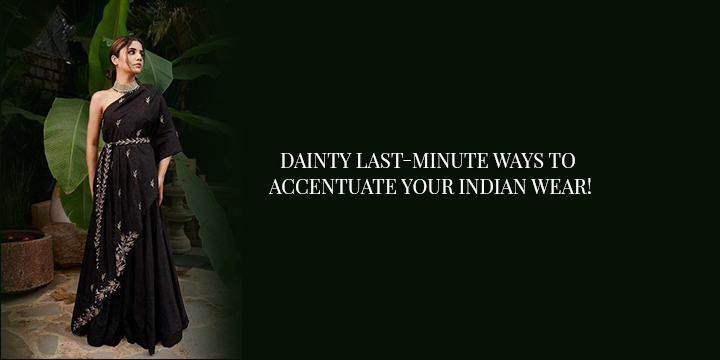 DAINTY LAST-MINUTE WAYS TO ACCENTUATE YOUR INDIAN WEAR!
With wedding season around the corner, stocking up on Indian wear has become a necessity. Those flared lehengas, embroidered blouses, beaded bangles, hefty jewelry, and what not have found their way to bring much requisite magic. Get to grips with the fact that you are also taking breaks to browse trending wedding fits and casting off the ones that are gone for good. After all, a wedding or festive season is all about decking yourself up and flaunting your way through a glistening blaze. Fancy décor, without a doubt, is cut out for fancier outfits, but what about the times when you didn't prepare yourself for the jamboree evenings and surprise wedding invitations? Well, Hakuna Matata, because we are here to put you out of that stumbling block. Listed below are some amazing fashion hacks and tips that will make your existing Indian wear a beautiful festive fit.
1. AN ETHNIC JACKET IS YOUR LIFESAVER 
I'm sure you must have seen by now how trending is three-piece ethnic suits. The set has way too many variations by now, be it when the trend revolves around dhoti pants or corset blouses. The jackets themselves come in distinct silhouettes, all of them equally enchanting. You just have to make sure that it complements well with the rest of your outfit. The ethnic jackets that are making tons of people gravitate towards them these days are given below;
 Waist-length Printed Jackets
Waist-length jackets are your best bet if you have a plain long-length Kurti with you. The simple and casual Anarkali, A-line button-down Kurtis, and even slip-on tunics can be leveled up when paired with such beautifully adorned jackets.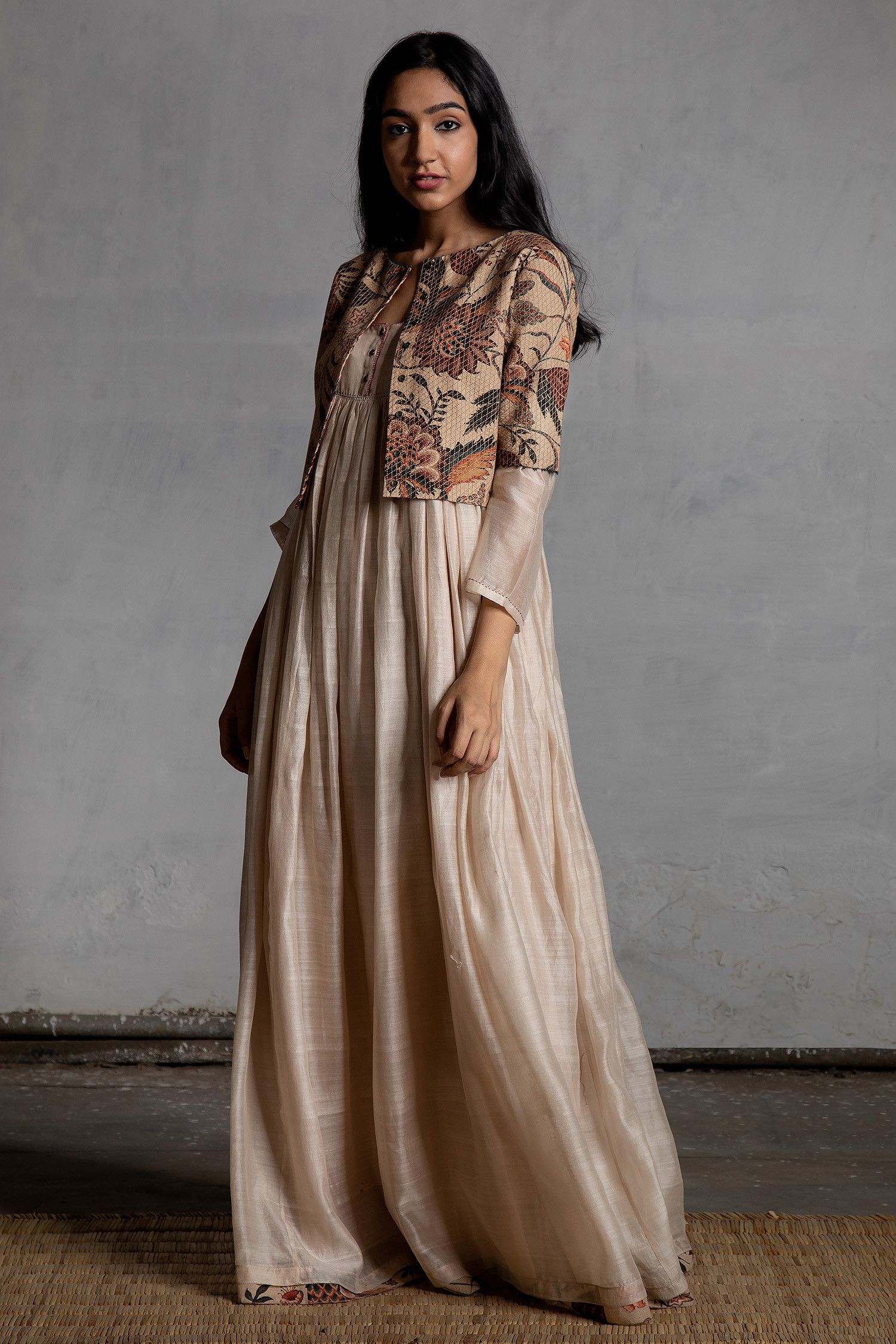 Embroidered Blazer Coats
Want a dash of western in your ethnic composition? There you go. Complementing your plain Indian wear with an extraordinary blazer is a bewitching way to get the desired indo-western look.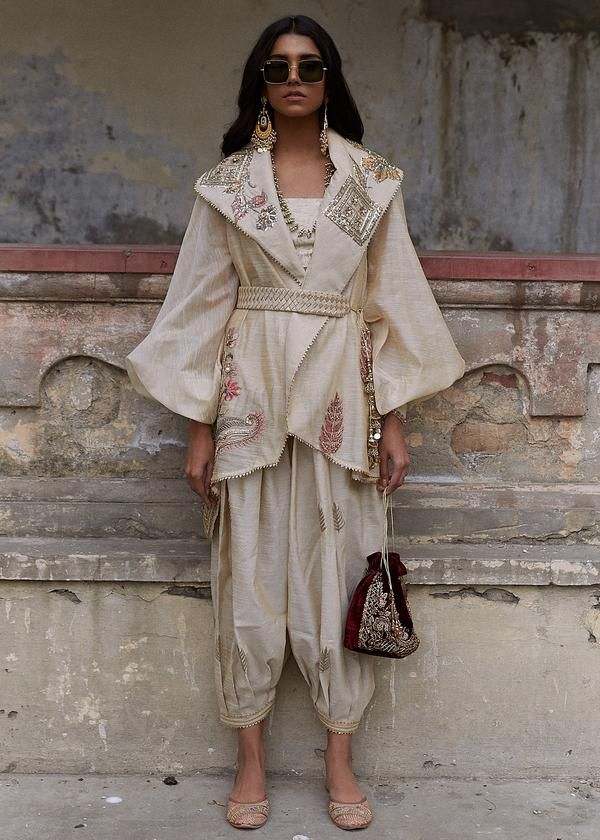 Long Georgette Jackets
To emphasize the flare of your garment, go for embroidered long jackets. Georgette material will keep you breezy as well as in style. You can go for an embellished collar neck and plackets to notch up the look.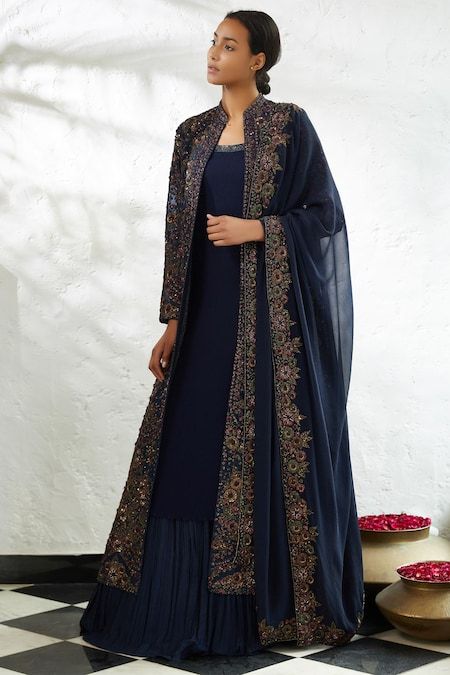 2. EMBELLISHED DUPATTA DRAPE FOR YOUR CREATIVE SELF
Dupattas are the most versatile piece of clothing in fashion. The best part about them is that they can adapt themselves to new flairs. If you have got plain suits with yourself, an embroidered or printed dupatta can definitely up your game. So, put on your creative hats and start draping your adorned dupattas like a pro. Below are some ideas that might open a few doors for you.
Digital Printed Dupatta in Saree-Style Drape
A plain raw or taffeta silk Anarkali will set well with botanical and floral printed dupattas.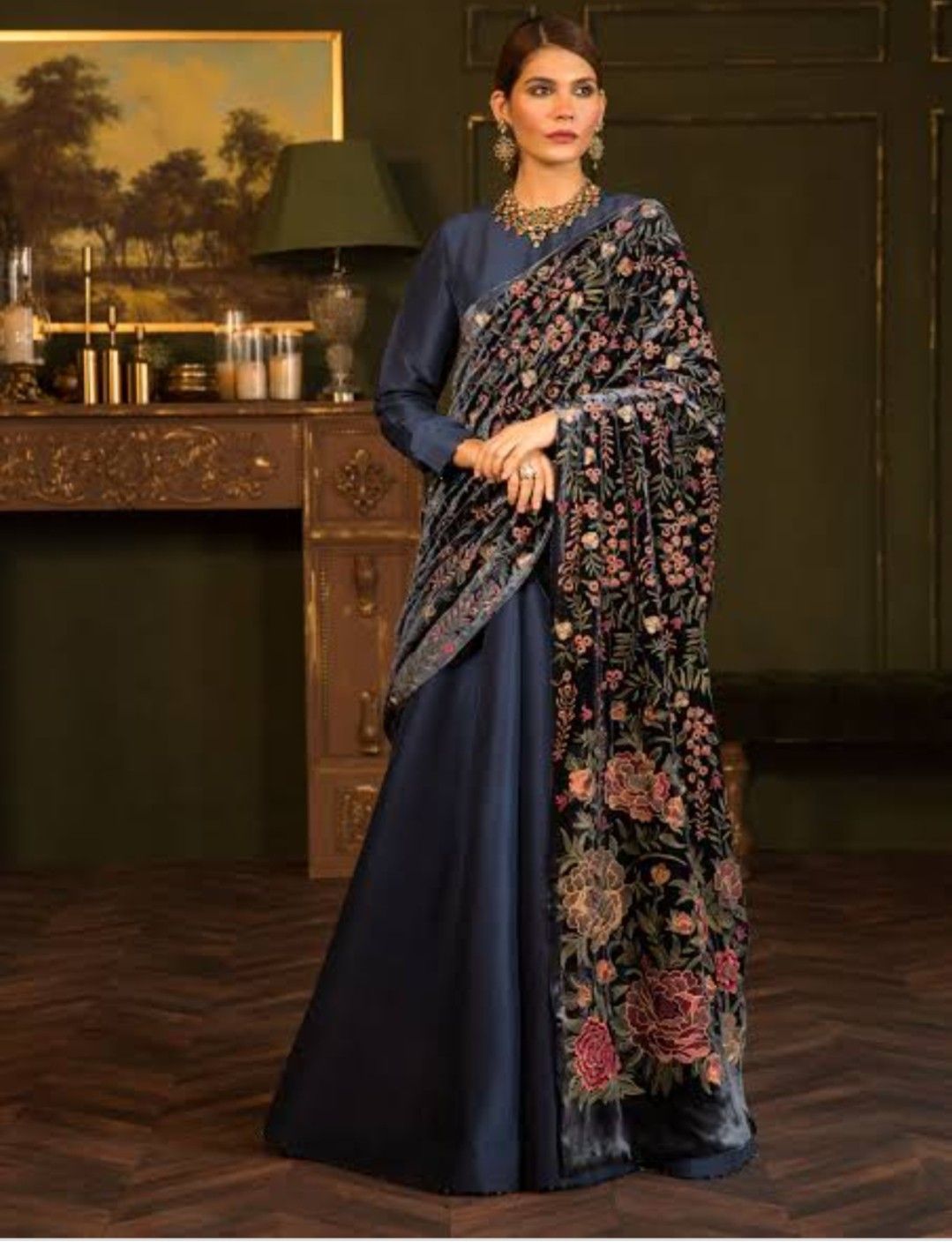 Hand Embroidered Dupatta in One-Shoulder Drape
One-shoulder drape is yet another noteworthy approach to enhance your Indian wear. The drape is super easy and effective. To wrap it elegantly, put your dupatta from one shoulder, keeping it open on both sides. Take a belt and bind it to your waist.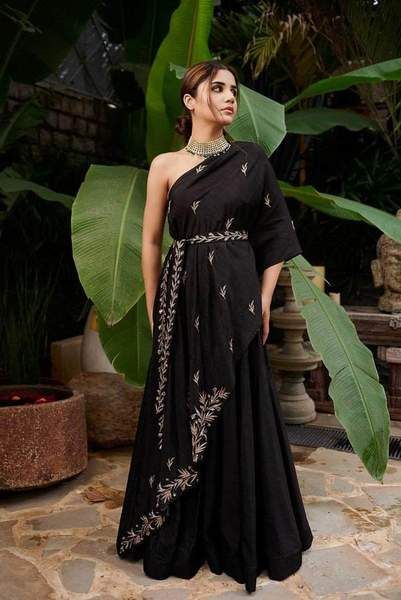 The Richness of Banarasi Silk
Express your love for the country's cultural heritage by going for woven zari banarasi silk dupattas. They are an instant solution to enhance your monotonous garments.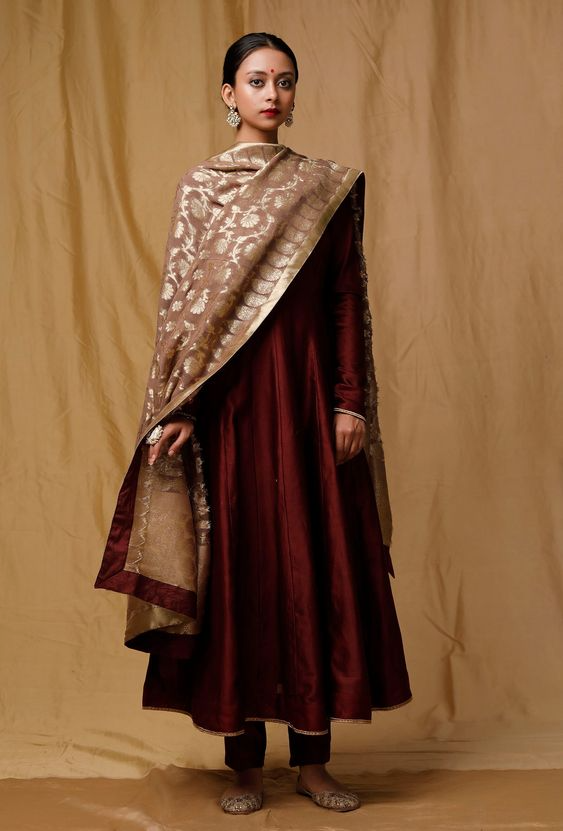 3. HEAVY JEWELRY IS A MUST
No wedding ensemble is complete without a beautiful set of jewelry. Jewelry with ostentatious cuts and statement designs is recommended when you have a plain Indian outfit. Down below are a few tips that will help you in setting the best-suited jewelry for your outfit.
A Contrasting Jewelry with White Outfits
White might make you think that it is a spiritless color because of its Indian roots attached to funerals or mourning, but now, as the fashion progressed, white is also seen as a wedding-worthy hue. You can pair your white chikankari kurtas or off-white organza sarees with contrasting jewelry to bring in some extra shades.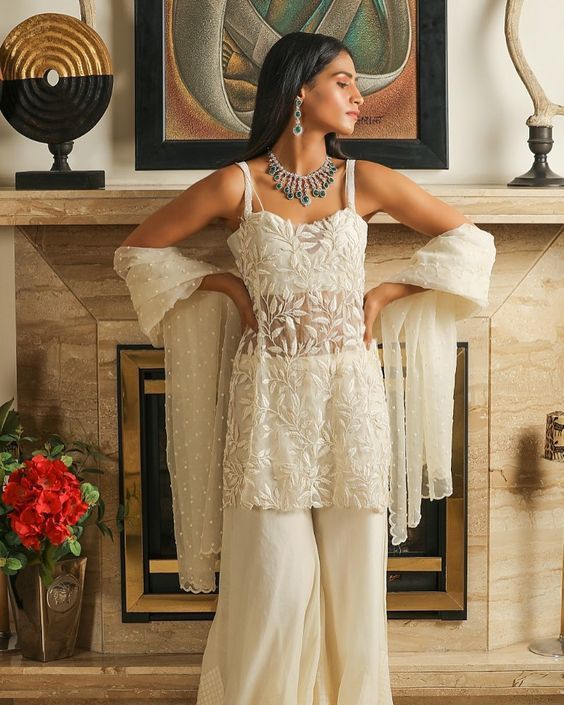 Neutralize It Well
Remember to never put together both heavy neckpieces and heavy earrings. Balance is the key. If the neckline of your top wear is broad and deep, go for hefty jewelry, whereas for closed necklines, go for heavy dangling earrings.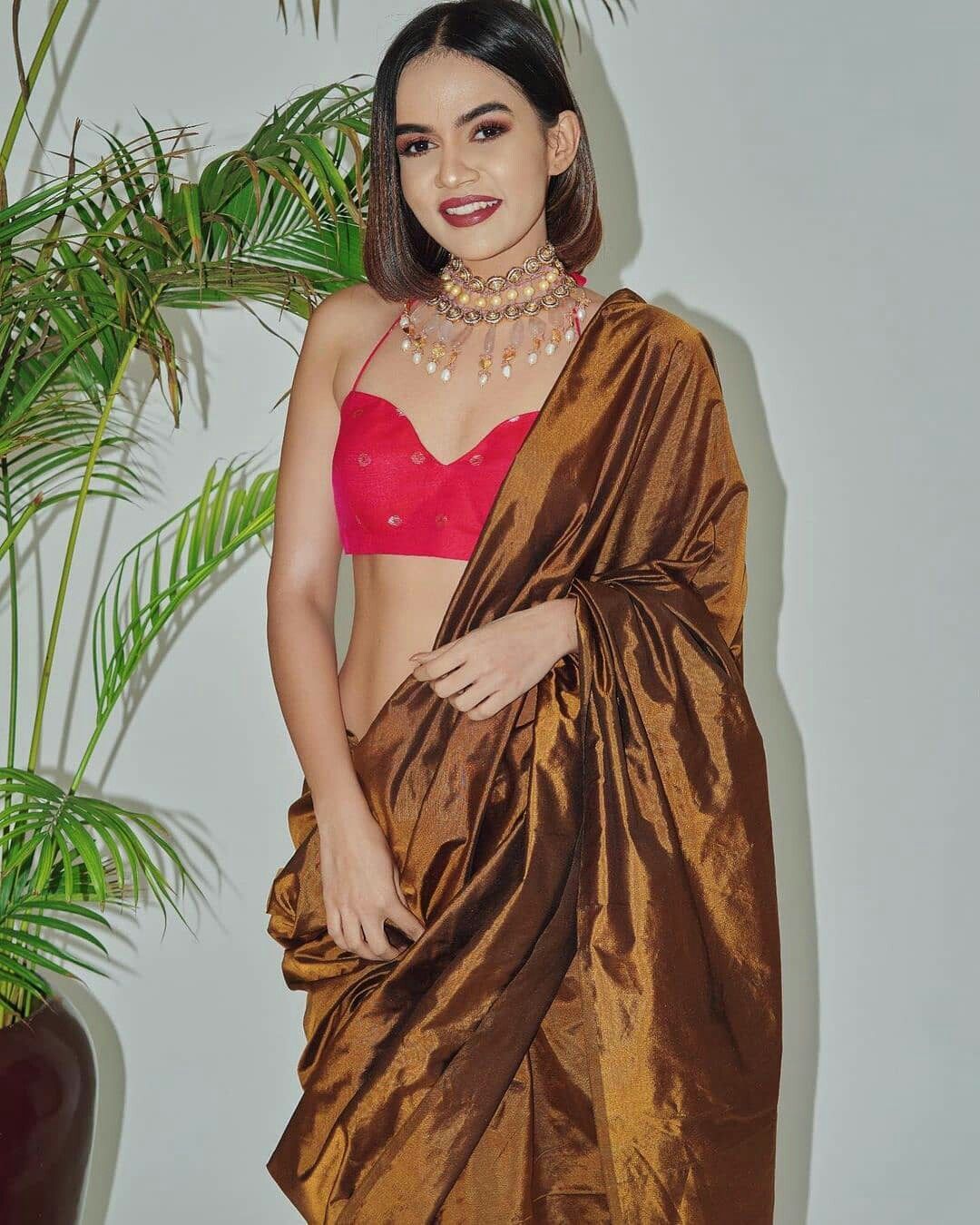 4. SHEER CAPES CAN BE A GAME-CHANGER
A cape is a kind of outwear which is affixed at the neck. Sheer capes are one of the easiest solutions to break the monotony of your existing Indian attires. Even capes have their variants, some of which are given below.
A-symmetrical Cape
An asymmetrical cape will give a trail-cut effect to the outfit. You can even pair it with your plain western jumpsuits as long as the cape has traditional embroidery on it.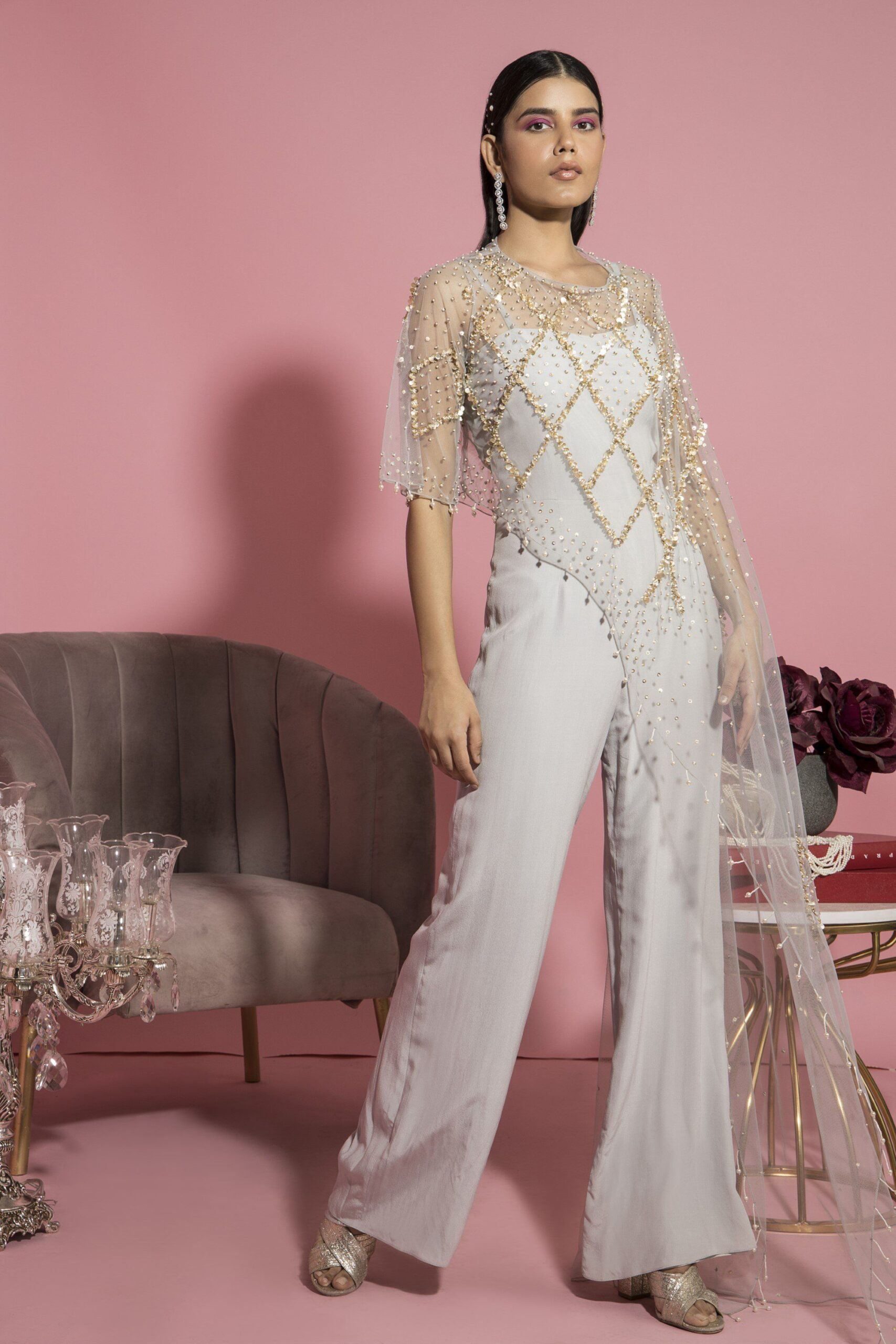 Button-down Cape
A button-down cape will have its closure from the neck to the hem of the cape. It would look best with stiff, box-pleated lehengas. You can go for net capes that are embellished with white thread work.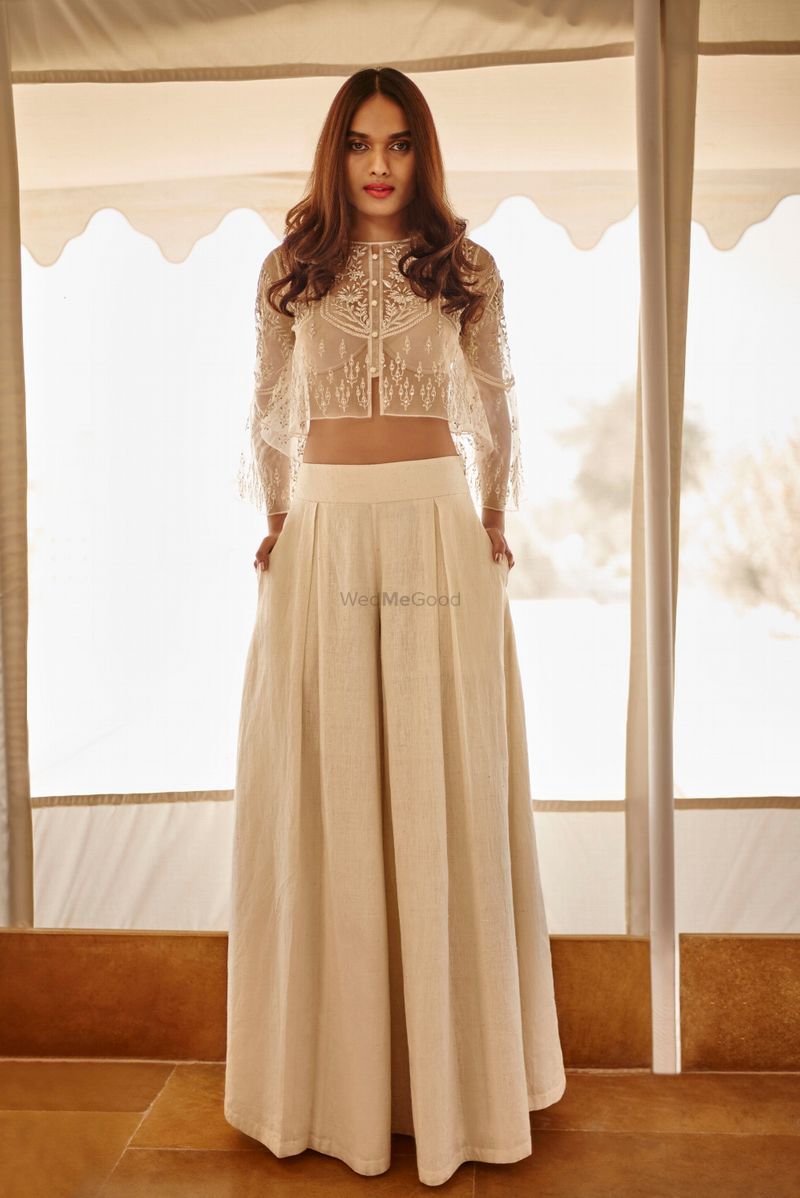 Short Beaded Cape
Short capes would look amazing with plain flared lehengas and strapless blouses. The amalgam of pearls, white threads, and gold zari will bring forth an impeccable outcome.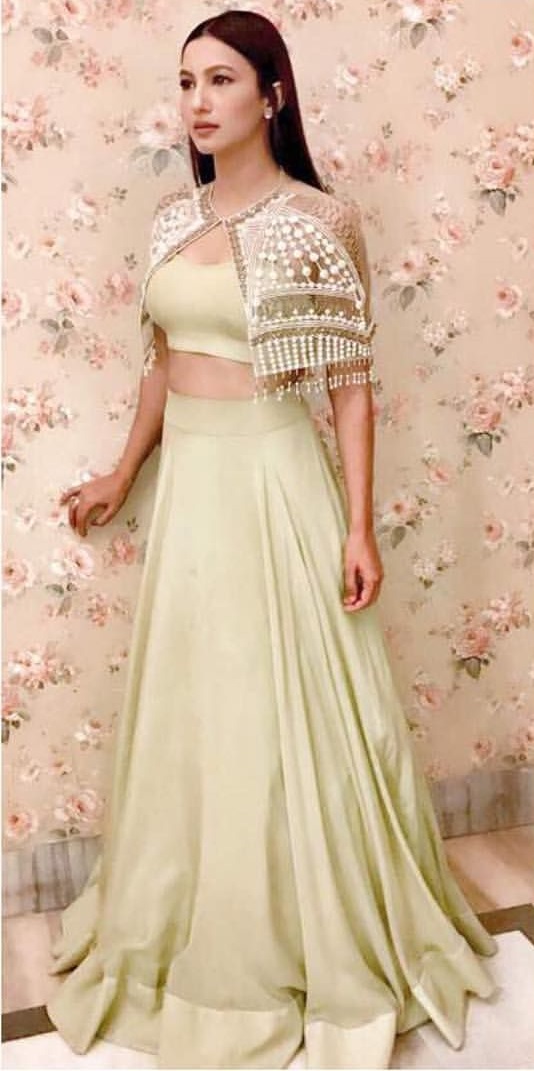 Related Articles:-
Categories: Diwali Collection, Festival Season, Indian Wedding Collection Articles, Indian Wedding Jewellery Articles, Indian Wedding Lehenga Choli Articles, Indian Wedding Outfits Articles, Indian Wedding Season Articles, Indian Wedding Shopping Tips Articles, Indo western clothing, Kurtis & Tunis for Girls & Women Articles, Newarrival Sarees Articles, Pakistani Wedding Collection, Printed Anarkali, Salwar Kameez Articles, Sharara suits Articles, Traditional Indian Dresses Articles, Uncategorized
Sorry, comments are closed for this item.