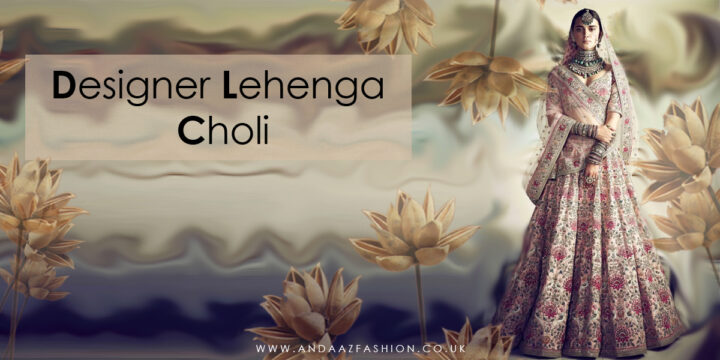 Designer Lehenga Choli Collection
The bride-to-be is always pampered. And her choice is considered the last choice. Thus, deciding the wedding lehenga is her right! Wedding lehengas come in various designs, colors, patterns, weights and embroidery work. While the bride should look the best, it depends upon the individual that how she wants her lehenga to be.
From a range of designer lehengas to simplistic lehengas, wedding lehengas win our heart every time. There vibrant colors and gold/silver patterns makes it look so pretty that you cannot take your eyes off. While talking about lehengas, the best colors that appear in the mind are pink, red, orange, peach and golden. These are few colors that will always look perfect as a wedding lehenga.
Apart from wedding lehengas, this Indian ethnic wear can be worn in parties as well. Be it your friend's wedding, a house function, or any festival, the party wear lehengas look just too beautiful. From Diwali to Eid, women love to wear party wear lehengas. The main attraction apart from just being the beauty of the hour is that these lehengas are easy to wear, looks classy, adds life to your outlook and makes you stand out in the crowd. This can be light weight or heavily embroidered. These lehengas are perfect for many occasions. Also, draping a lehenga is easy and has many ways than one. The dupatta plays the main role while changing the style a lehenga should look. Thus, it gives you wide options to look new, every time you wear even the same lehenga. All you need is to play with the dupatta style and there you are, looking the best!
These days the new fashion in trend is to wear party gowns in a way of lehengas. If you haven't already noticed, there are so many party gown designs that are initially a gown but if you will drape it in a different way, it can act as a lehenga. Therefore, if you are confused about wearing a lehenga, you can always head for party gowns. These acts as both, a gown and a lehenga; so, if you are uncomfortable calling it a gown, wear it like a lehenga or vice-versa. These to have the same colours and designs to look perfectly party wear.
Due to its long skirt design, these party wear gowns also make you look thinner and tall. Thus, it is one stop for all your concerns! Other then party wear dresses, you can also opt for long anarkali dresses. These dresses are chic, easy to wear and carry and come in various designs and patterns. Giving you a taller and elegant look, the long anarkali dresses are in vogue these days.
These serve the purpose of a party as well as a casual dining. While the long anarkali dresses come with heavy embroidery, you can also choose from minimalist designs to serve the mood right. It depends upon you and the function that you are attending that what you really need to wear. Also, these ethnic dresses come in semi-stitched patterns too. Thus, it is less fussy and more of fun only at Andaaz Fashion.
Categories: Uncategorized