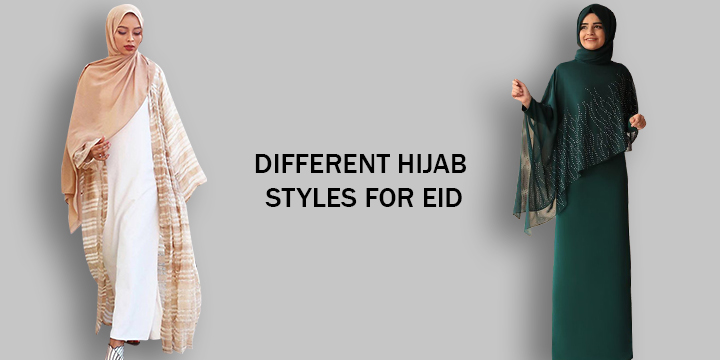 DIFFERENT HIJAB STYLES FOR EID
DIFFERENT HIJAB STYLES FOR EID
Hijab is a form of headdress which is mainly prominent among Islamic communities. In the Islamic, Christian, and Jewish cultures, it is a mark of modesty and refinement. Hijab is more of a social tradition than a religious one, as it is not addressed in Quran, Muslims' Holy Book. Burqas are cloak hijabs that cover the entire body, whereas khimaars are plain hijabs. The use of decorated Hijabs on Eid is quite common, as it adds a sense of elegance and humility to the overall look. Eid Hijabs currently come in a variety of forms and designs, some of which are given below.
1. TURBAN HIJABS
Turbans have gained some popularity among women as a result of current trends moving toward the Islamic community. It's an extremely stylish and sophisticated method to wear a Hijab. A cloth is wrapped around the head like a simple turban for the occasion and then ornamented with laces, pearl beads, and other embellishments. Mermaid or fish-cut gowns are a fantastic way to flaunt your lovely framework while exuding elegance. It has a sheath-like fit that is fitted to the lower torso and gives a beautifully frilled cut after that. You can also pair turban Hijabs with your Pakistani suits like Pakistani Anarkali suits, Pakistani trouser suits, and so forth. You can make the trail as long as you wish. Lace material works best with these cuts. Muted Eid-fit colors like taupe, off-white, and drab pink are excellent for bringing out the lacework.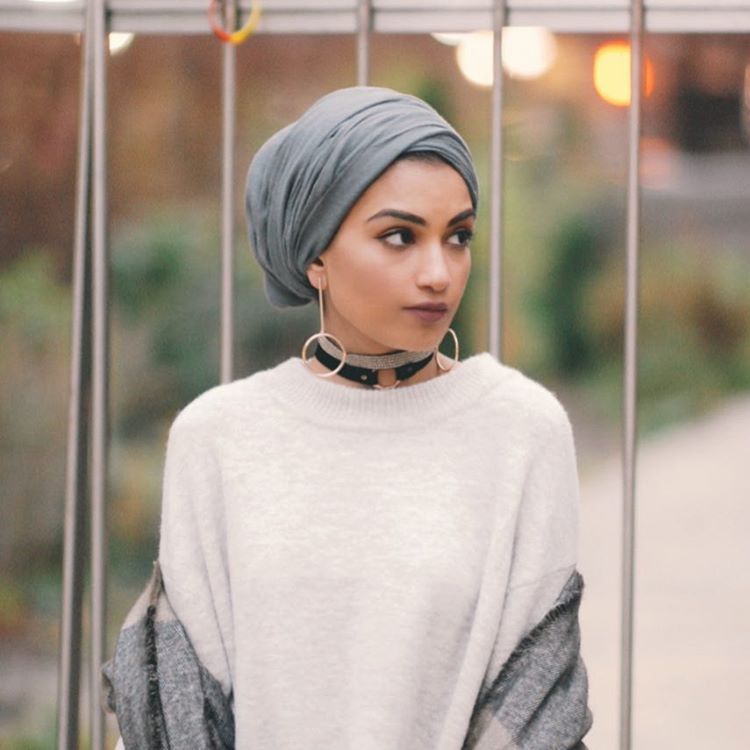 2. JEWELED HIJABS
Hijabs with jewels are the perfect way to spice up any clothing. They are really fashionable right now, as they bring glam without losing elegance to the Eid festivities. If magnificent and regal Pakistani outfits are a part of your style, royal hijabs are a fantastic choice, as they are frequently embellished with priceless diamonds. Choose flowing fabrics like chiffons or georgettes and embellish them with micro stones or beads for a lighter, more modern style. You can pair this Hijab with embroidered pastel Anarkali gowns or straight-cut suits.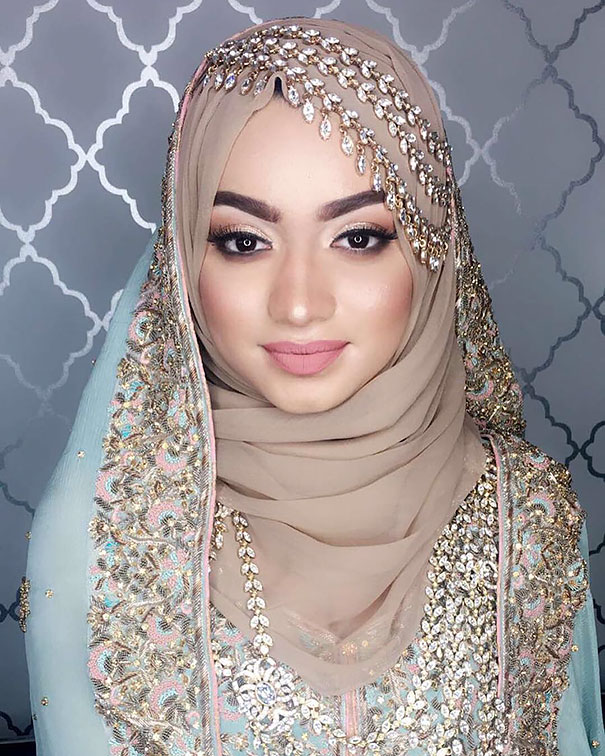 3. DUPATTA-STYLE HIJABS
Dupatta-style Hijabs are a perfect blend of comfort and elegance. They are best for the summers as the lightweight, breathable fabric of the dupatta will let you take a break from the hot heat. Choose a dupatta that complements or contrasts well with your ensemble and showcase your creative spirit out there with some innovative Hijab dupatta drapes. You can also get inspired by social media influencers on Pinterest or Instagram to get a quick dose of some amazing Hijab dupatta drapes.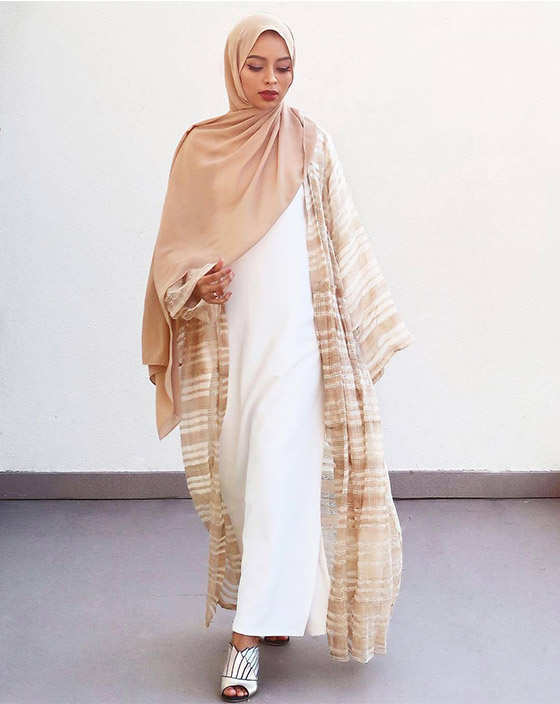 4. CLOAK HIJABS
I am sure that you must have seen ponchos or hooded outer garments somewhere or the other. Well, these are your cloak Hijabs. Cloak Hijabs are the best way to fashionably highlight your Eid outfit. You can layer an embellished cloak Hijab with a complimentary Pakistani suit, and it would look commendable for your Eid party. One substitute for Cloak Hijab is an Abaya-style suit. Abaya style is a long robe that is particularly worn by the majority of Muslim and Islamic women. You can set an embroidered Abaya style Pakistani suit with a kind of Hijab that would match well with it.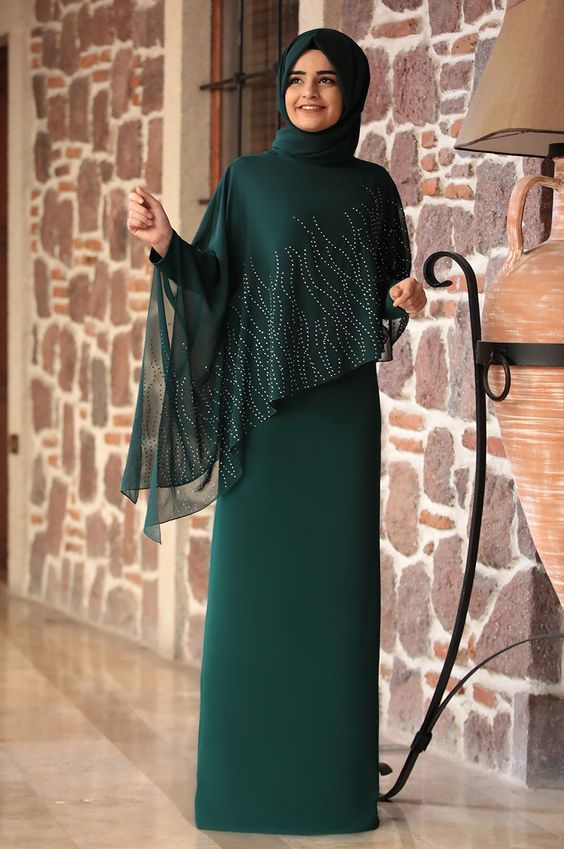 5. TRADITIONAL HIJABS
Traditional Hijabs are saree-style Hijabs that convey utter modesty and gracefulness. It is also known as Wedding Hijab and thus preferred by Muslim brides as well. So, if you are planning to go a little extra this Eid, you can hand-pick a beautiful saree and set it together with a matching Hijab.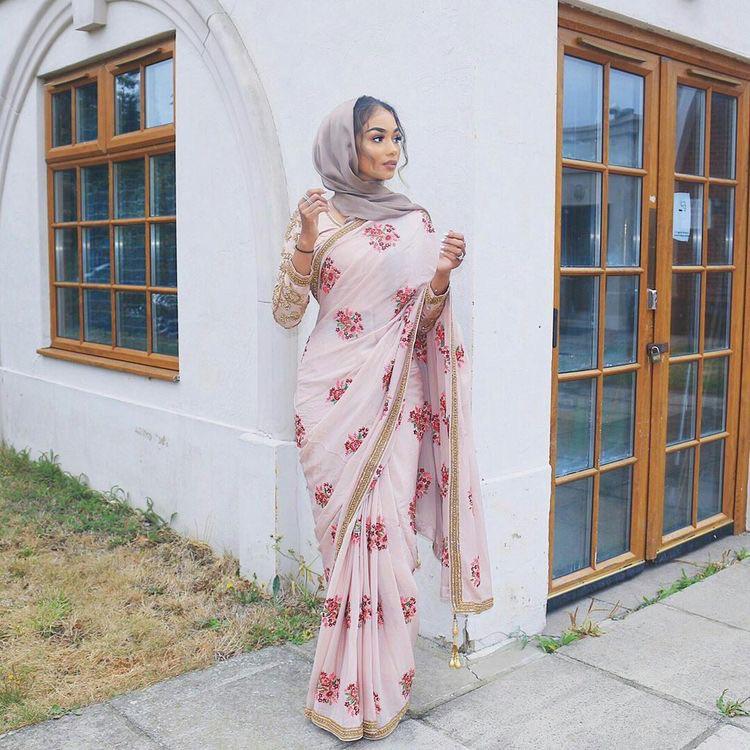 Related Articles:-
Categories: AJRAKH PRINT, BRIDAL HIJABS, Bridal Makeup, Decorative Jewellery, Festival Season, Indian Wedding Collection Articles, Royal Hijabs, Salwar Kameez Articles
Sorry, comments are closed for this item.