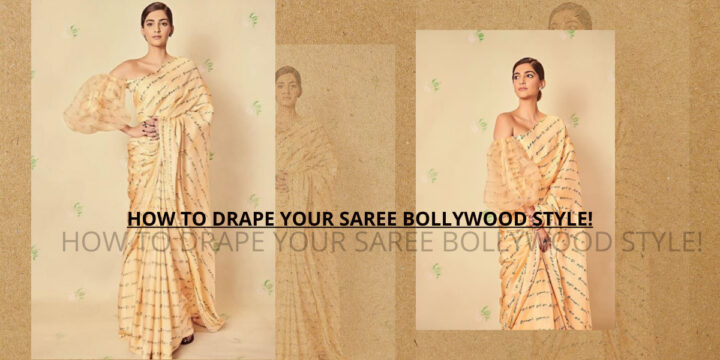 HOW TO DRAPE YOUR SAREE BOLLYWOOD STYLE!
HOW TO DRAPE YOUR SAREE BOLLYWOOD STYLE!
Saree has always been India's pride. It is highly favored by women, because of its versatile and innovative properties. With every generation comes a different way of wrapping this nine-yard wonder. The best part about wearing a saree is the flexible nature that shapes itself into every body type and framework. The conventional way of draping a saree is very elegant and prepossessing, but with the emergence of social and contemporary-style influence, dozens of drapes have been born. The most influential of all is our Bollywood celebrities. Their style is a bewitching composition of modernity, eccentricity, and change. Behind their impeccable fashion sense are skilled designers and proficient fashion stylists. We have pinned down some of the most eye-catchy drapes inspired by our Bollywood divas.
1. THE DRAPE WITH A MODERN TWIST
To break the monotony, synchronize your saree with contemporary styles. The number of modern off-beat drapes gets manifold every season with new trends and interests. Fabric matters a lot when it comes to modern draping. Materials like satin and silk are considered quite elegant because of their lustrous and smooth properties. You can contemporize the wrap method by unfolding some unusual yet eye-catchy ways of wearing the saree. One such way to do the same is by wrapping it like a dhoti and giving it a slit. After putting the pallu on your shoulder, accentuate the outfit by adding a belt. The white-on-white or any one-toned saree in glossy fabrics will look utterly refined and gorgeous. Even if you want to go for prints, do away with Indian patterns and start exploring the western ones like polka dots, stripes, letter prints, and so forth.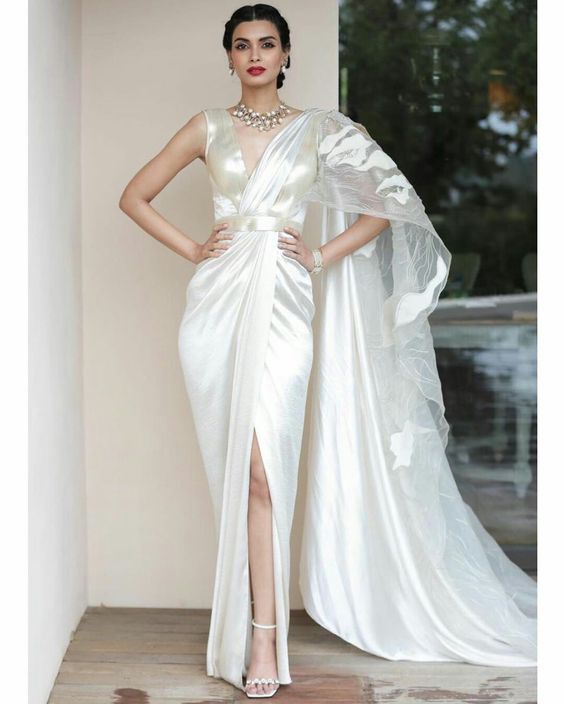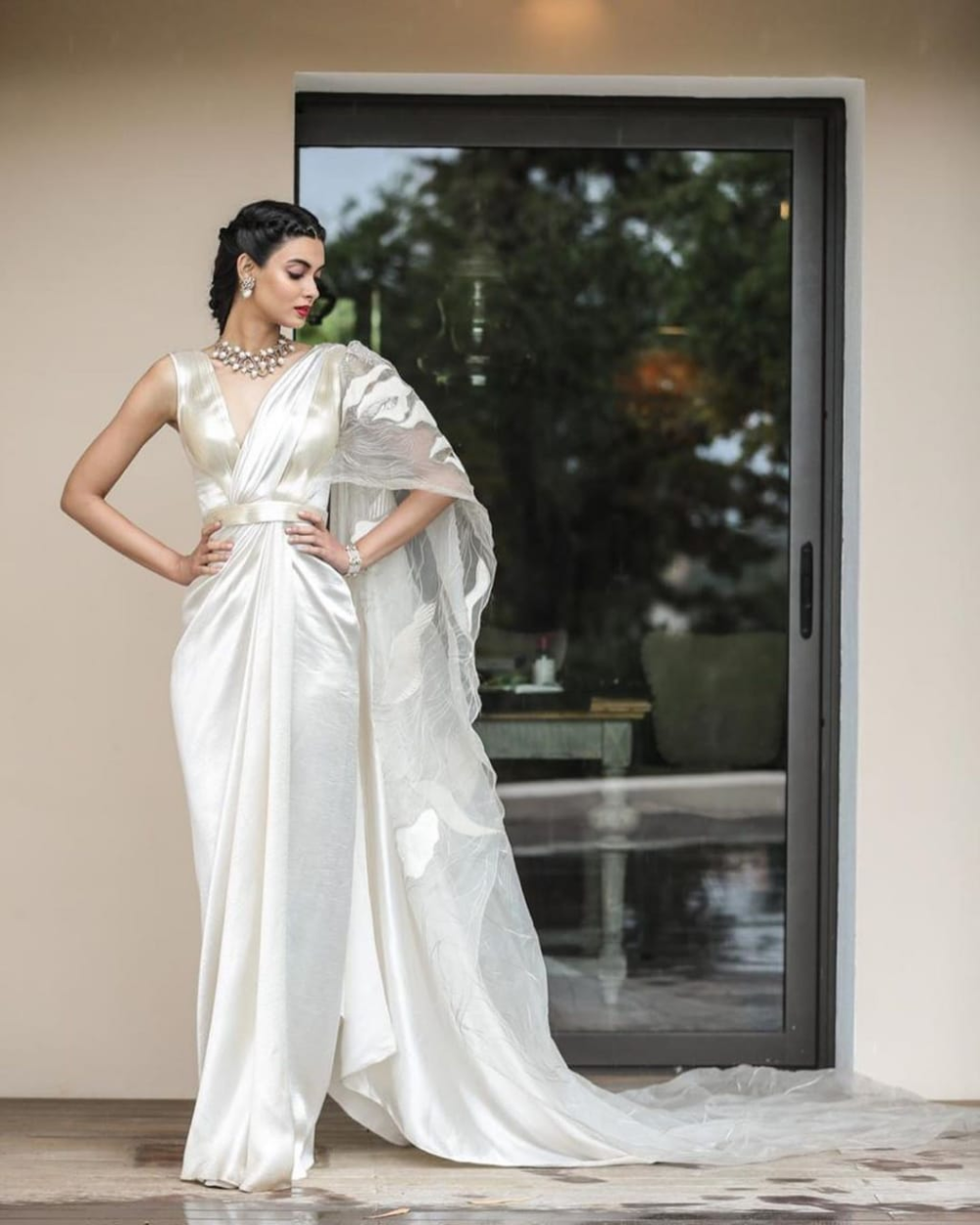 2. THE DRAPE WITH A FORMAL TWIST
Want a top-notch way of carrying your sarees to work? This is for you. Saree for our generation is mostly just adhered to the festive calendar, but there is more to this only unstitched piece of clothing. Like our Bollywood celebrities, unravel the advanced and stunning manners of draping a saree. Suit up. Drape the saree as you would usually do and complement it with broad ethnic belts. You can make them out of laces, but remember that you're carrying them to work, so be as minimal as possible. Complete the ensemble with classy outwears. The best options would be to go for capes, hip-length blazers, and formal ponchos. Stick with muted tones as they communicate professionalism. Hues like gray, beige, and off-white are going to make you appear beguilingly executive.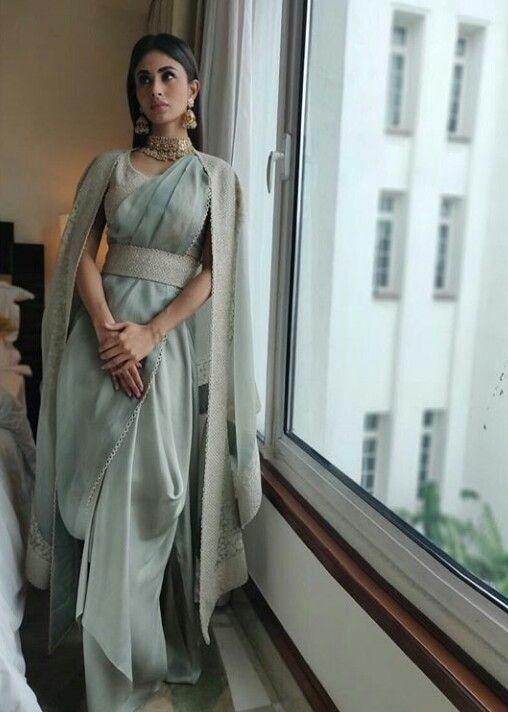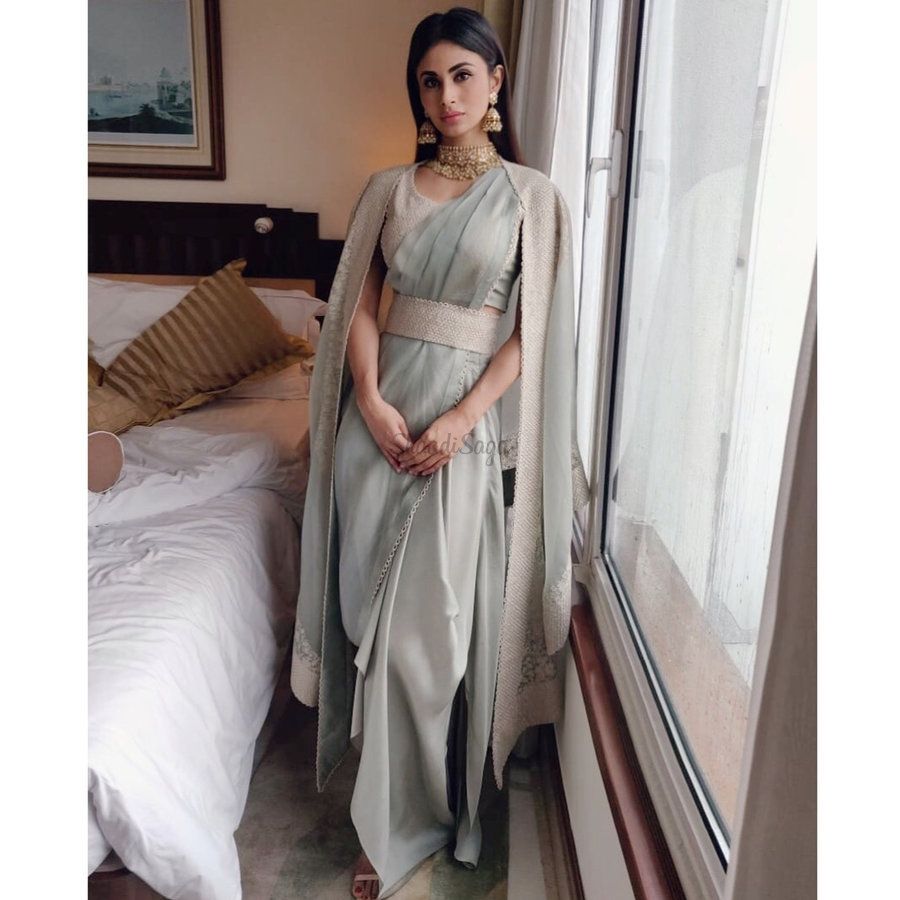 3. THE DRAPE WITH AN OFFBEAT TWIST
When it comes to eccentric fashion styling, the first Bollywood celebrity that enters our minds is Sonam Kapoor. Her style is something that every woman who is beyond basics looks up to. Providing your saree with an offbeat twist does not mean doing it in a way that others find distasteful and negatively unusual, it insinuates you go out of the ordinary in a matter that everyone else around you also gets influenced. To create the balance, don't put maximum effort into all the elements of the composition, just cling to one or two portions, like in the given picture, Sonam Kapoor focused on the prints and sleeves of the outfit alongside choosing accustomed draping. Off-shoulder extremely puffed sleeves majorly became the emphasis or an offbeat element of the garment.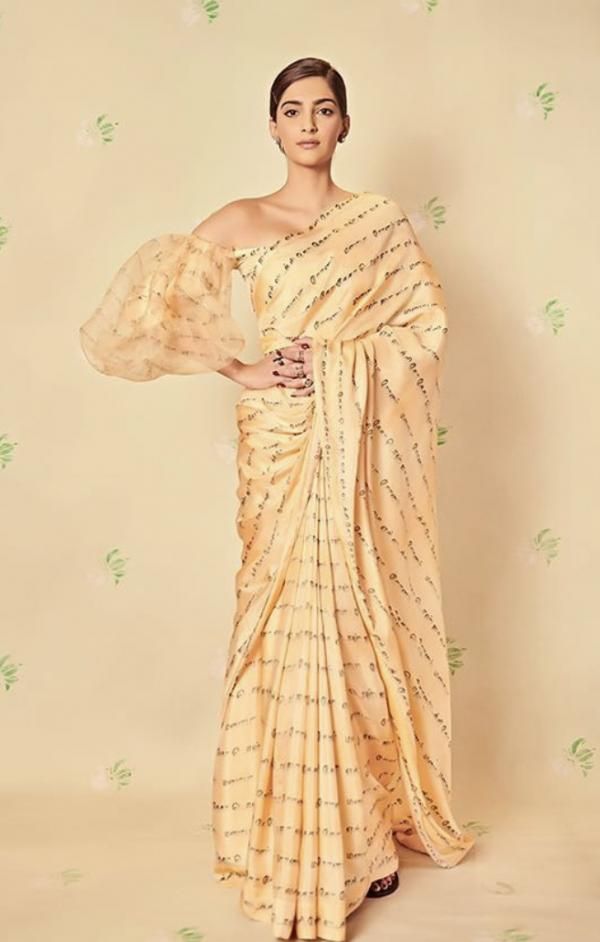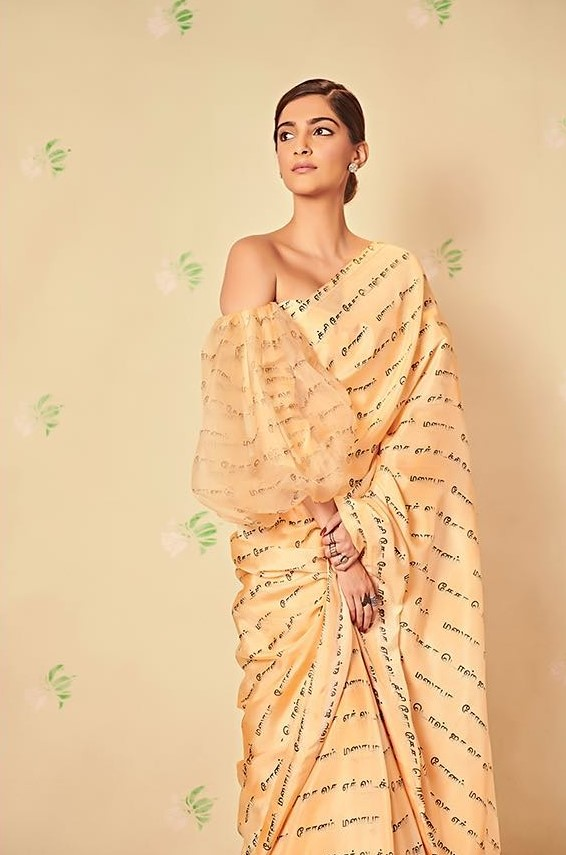 4. THE DRAPE WITH GLAM TWIST
The glamorous and captivating look is not that hard to achieve. You just have to be aware of what drapes, fabrics, colors, hairdos, jewelry, and makeup will give complete justice to the theme. Starting with the wrap style, go for half and half drape so that you can get the best of both worlds. Fabrics like nets, silks, organzas, and satins are the most preferable choices. You can get the net embroidered with sequins and stones to elevate the outfit. Affix it with the touch of glam by doing something different with your pallu. Do dainty contrasts by adding colors from the same palette, for instance, if you are picking gold, then set it together with brown or bronze. A neat hairdo is a must if you want to show off your glam side. Lip colors can range from as minimal as nude to as bright as red, depending on the outfit and eye makeup.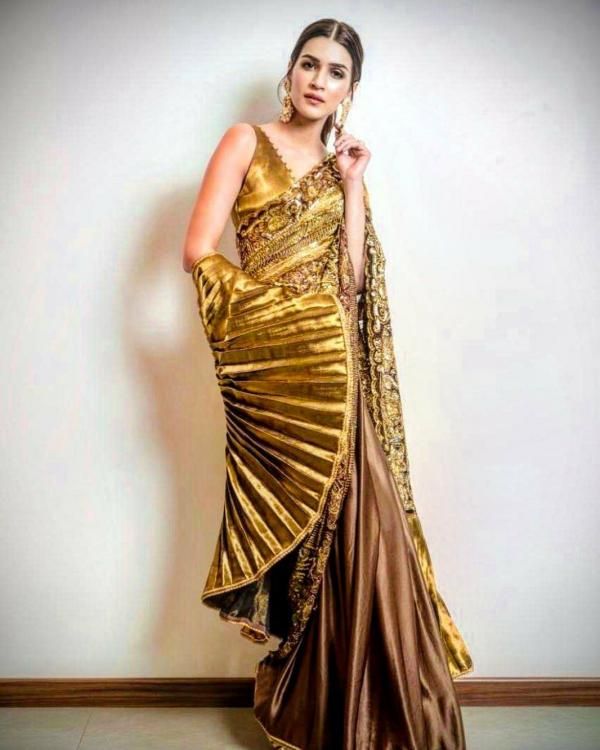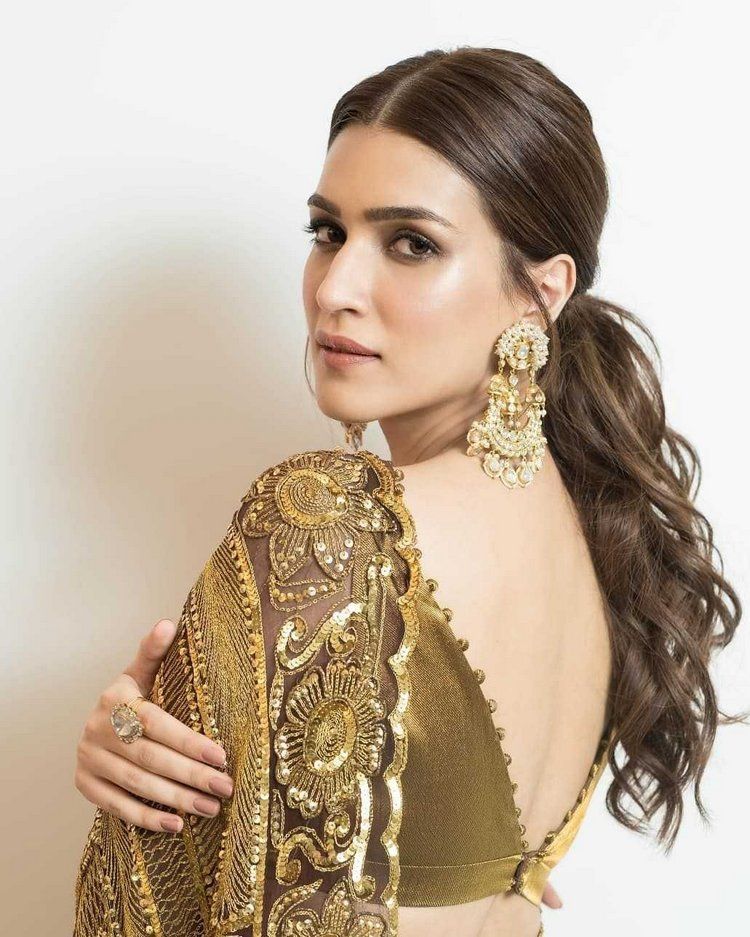 5. THE DRAPE WITH VINTAGE TWIST
If you don't want to lose the charm and elegance of antique fashion, this might come in handy for you. To get that vintage vibe, start by handpicking a suitable petticoat. Fish cut petticoat is your best bet if you want your framework to appear in impeccable shape. Half or 3/4th sleeves followed by a basic U neckline can also bring out the timelessness of vintage style. Well-defined attention should be given to jewelry as this is the major differentiating factor between the previous and present centuries. Pearls are your go-to if you instantly want to look like an 80s Bollywood celebrity. Dangling necklaces put together with a wavy hairdo will look utmost charming.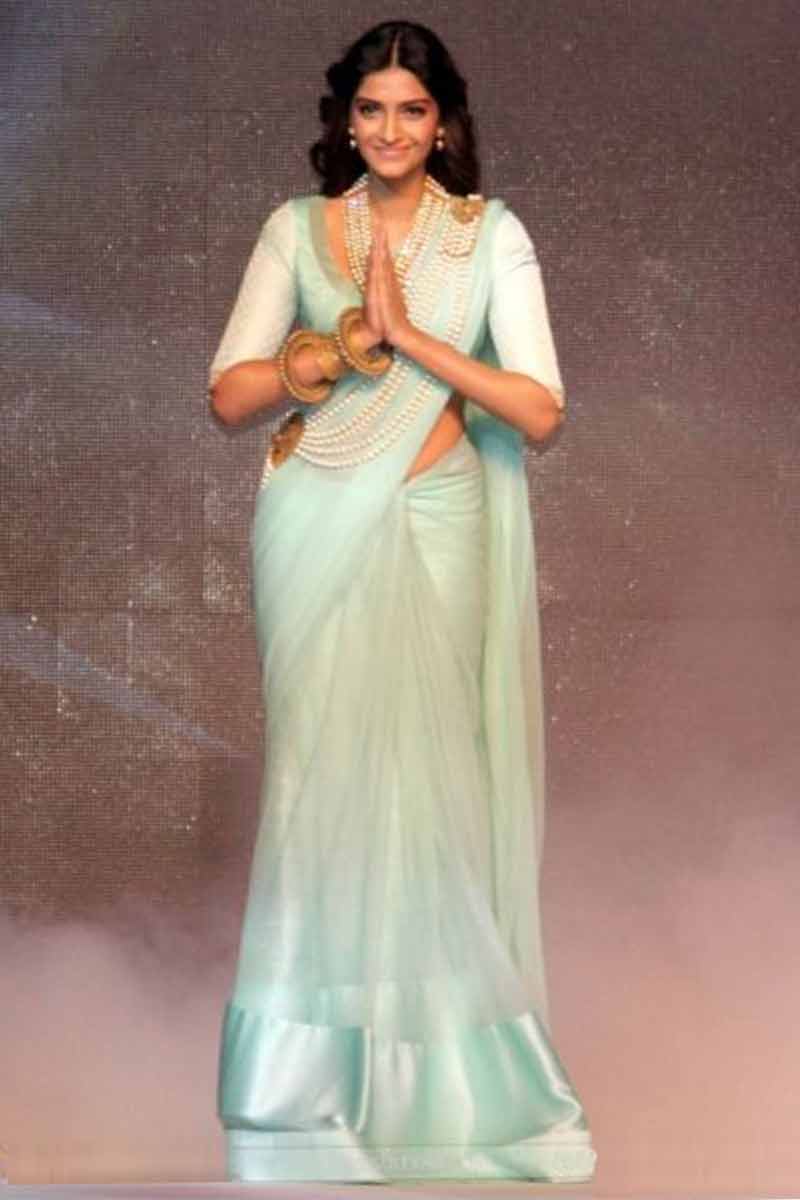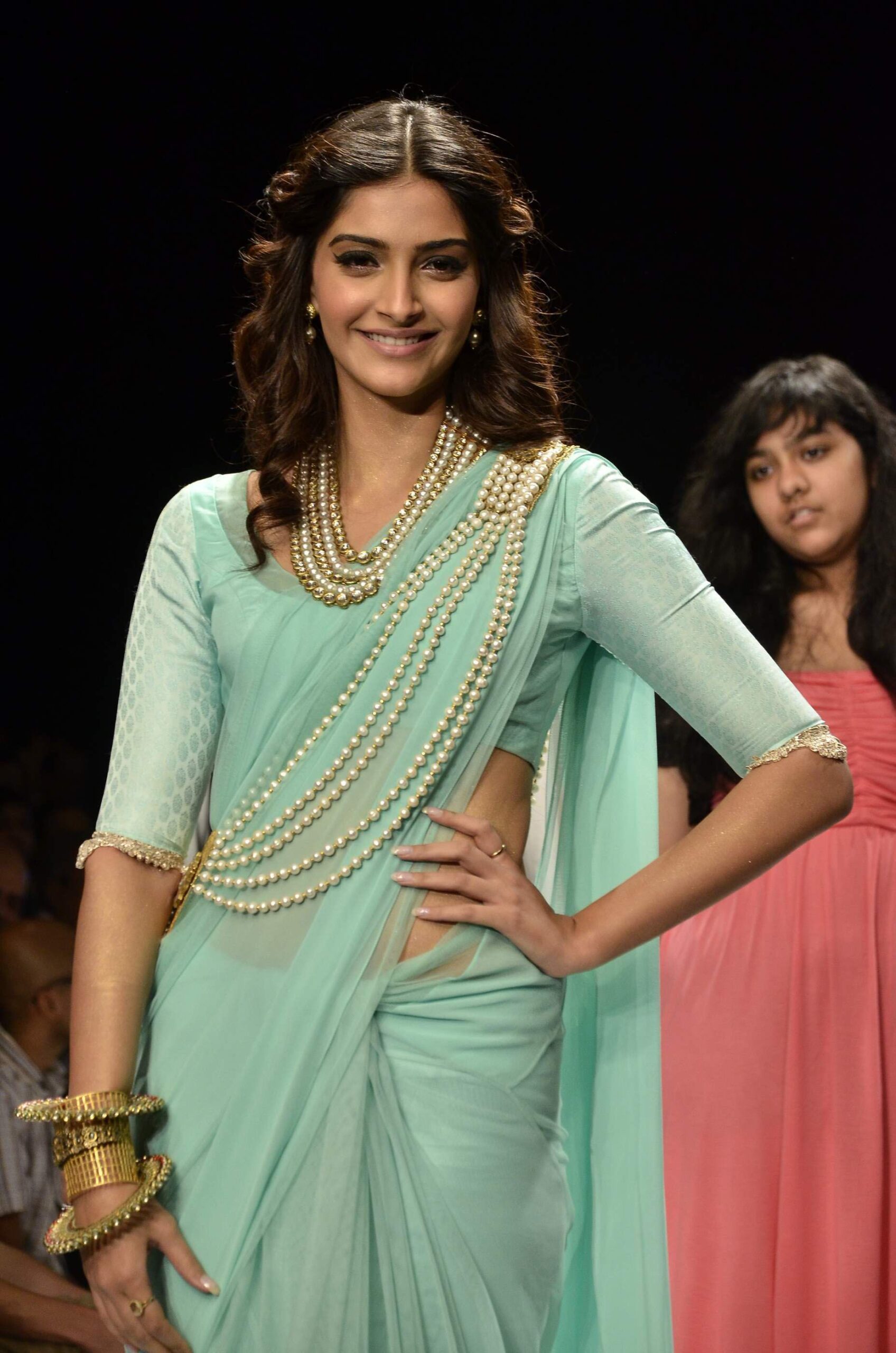 Related Articles:-
Categories: Decorative Jewellery, Diwali Collection, Festival Season, Indian Wedding Collection Articles, Indian Wedding Jewellery Articles, Indian Wedding Outfits Articles, Indian Wedding Season Articles, Indo western clothing, Silk Sarees for Wedding Articles, Silk Sarees Online Articles, Traditional Indian Dresses Articles, Traditional Sarees Articles
Sorry, comments are closed for this item.