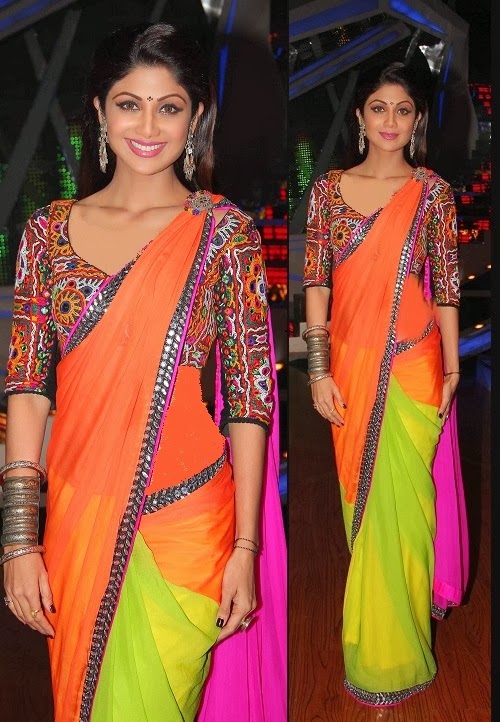 Indian Culture & Festive Dress Collection
India is a hub of cultures and festivities. Navratri is a festival as well as tradition in India. This is a nine days celebration and has its soul in Gujarat. Navratri is also celebrated very colorfully in West Bengal as Durga puja. Navratri is the best way to celebrate the inner beauty of Goddess Durga.
Durga is the embodiment of Shakti. On the tenth day, Durga's victory over evil is celebrated as Vijayadashmi in Bengal and Dussehra in other parts of India. Saree is the key to the Navratri celebration in Bengal. Navratri is celebrated as the most colorful festival in Western India. On this grand occasion, everyone wants to look beautiful and different from others.
And if the matter is of Navratri celebration then traditional outfits are the most favorite outfit of the young girls and middle-aged women because Navratri is a traditional occasion and it needs you to be dressed up in a traditional and beautiful way. And when it comes to ethnic dresses then saree is the most quintessential part of the women of India. Going ethnic about your dress style is one of the key mantras during Navratri.

At Andaaz Fashion, you can find the widest range of chaniya choli, designer sarees, and Anarkali suits. If you are in search of a particular design, style, or type of dress then Andaaz Fashion is the perfect destination for you. You can get customized outfits as per your desired design, pattern, and style. Our quick response and delivery system will make your purchase an over joyous experience for you. Andaaz will make your grand Navratri festival stress-free and unforgettable for you. Andaaz helps you to experiment with the new style statement so that you can get an exclusive outfit.

At Andaaz Fashion, there is an exclusive range of Navratri festivals as we have brought a lot of bright colors and designs for the Navratri collection. Andaaz Fashion is providing an exclusive collection of ethnic outfits that are simply irresistible. There is a perfect fusion of traditional outfits and modern designs in our new collection of sarees. When we are talking about Indian culture then saree is the only outfit that represents it better without saying anything. Every woman deserves to look the best in the crowd.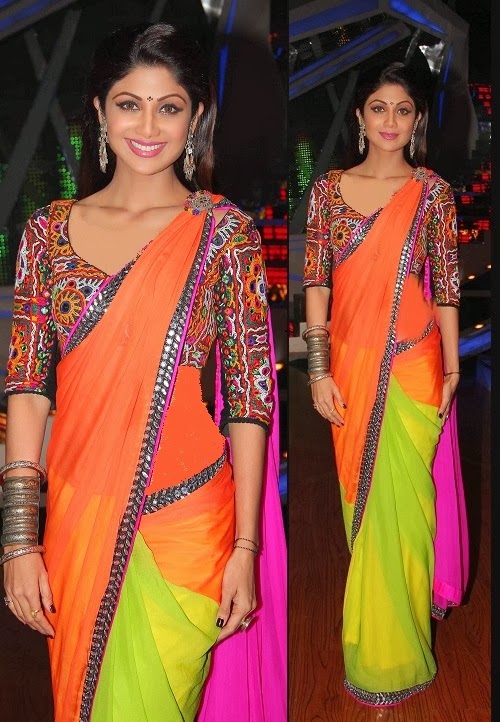 Ethnic outfits match perfectly with the festive occasion and give you the best look. You should pick the gorgeous saree to look perfect during Navratri. While picking a saree for yourself, makes sure that it goes perfectly with your age and the time of the day when you are going to wear it. The dhols would not stop beating and the music is going to be crazy. Here are some designs and styles of saree that would help you make a traditional diva:

The first and the topmost choice of every woman for any festive occasion is the Banarasi saree. For the Navratri celebration, the choice of banarasi saree is perfect because its richness will make your appearance lavish. Banarasi saree is known as the most perfect saree in India and even abroad and is especially famous for its heavy work of gold and silver brocade or zari and embroidery. A Banarasi saree is not only a symbol of tradition but a symbol of pride, happiness, and celebration style of Indian women.

Silk saree is one of the most attractive saree of India and it is famous not only in India but also abroad for its designs, print, texture, and vibrant colors with embroidery. As you know Navratri is vibrant and colorful so the outfit must be colorful too. This saree is perfect for the Navratri celebration. This saree is any women's need in South India. Mysore silk saree, Kanchipuram silk saree, and Bhagalpur silk sarees are also available in different styles and designs.

Tant saree is the famous attire of the women in West Bengal. Bengali sarees are famous for their vibrant colors, lightness, transparency, and ease to handle for any type of occasion. Tant saree is the first choice of every Bengali woman for Durga puja. It is known as an evergreen saree because it can be worn as casual wear as well as festival wear.

Sambalpuri saree is popular as the most beautiful saree in India and its pride of Orissa. It is the best choice for every woman for the Navratri celebration. This saree looks beautiful as it is so colorful in its texture and the best choice for every woman.
A kosa saree is the best one for you if you are looking for a regal look. This is known as pure silk and gives you a lavish and rich look. For this Navratri, a kosa saree is the perfect one for you ladies.

A Nauvari saree is a traditional Maharashtrian saree. It is unique in its own way because of its distinctive way of wearing. Nauvari saree is the first choice of every Marwari woman. This vibrant saree is perfect for Navratri's celebration. This saree will give you a vibrant and rich look which will perfectly suit your Navratri celebration.

Bandhani saree comes in various patterns and designs. This type of saree is popular for its rich and vibrant colors as well as patterns. You can pick this saree if you want a light and colorful saree for this Navratri.

Net saree is an all-time favorite of every woman. It comes in both soft net and hard net. It is considered the most fascinating saree. Due to its glamorous look, it becomes very popular among young girls. For this Navratri, you can choose a perfect net saree that will give you a modern and stunning look.

Chiffon saree is known as the most elegant saree among women. Chiffon sarees come in various colors and patterns. It is easy to handle and light in weight. So this is a perfect choice if you are planning to dance and enjoy that to the fullest. A chiffon saree will make you look elegant as well as comfortable while dancing.


So ladies, now you are very much clear of what to wear this Navratri. Pick out the best one and become the subject of admiration. you can further accessorize these sarees by adding the latest glamorous earrings and clutch purses. At Andaaz Fashion, we are celebrating Navratri with you and make the best of you. Pick out the best saree for you and make this Navratri unforgettable for you. Enjoy the best deals and discounts at Andaaz fashion and get ready to look like a diva.
CHECK OUT OUR LATEST COLLECTION @ INDIAN FESTIVAL CLOTHING ONLINE STORE USA, AUSTRALIA, UAE, CANADA
Categories: Uncategorized