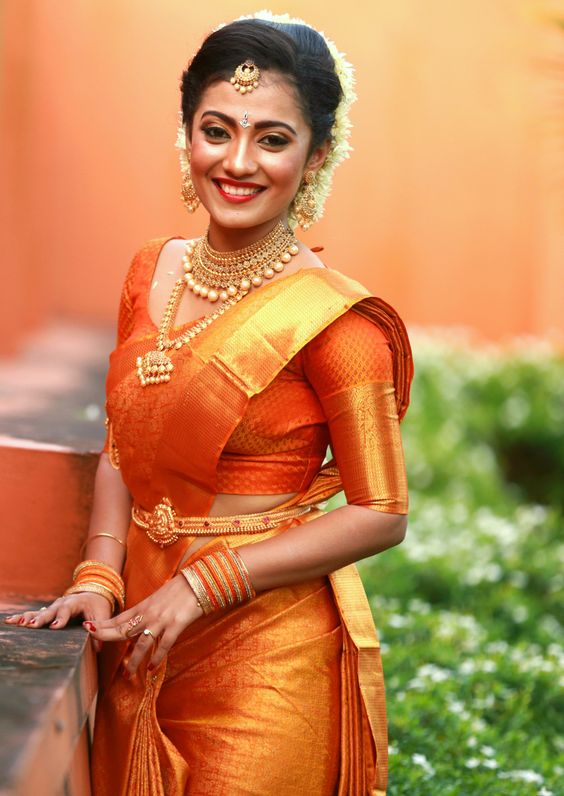 Indian Stylish & Trendy Wedding Wear Sarees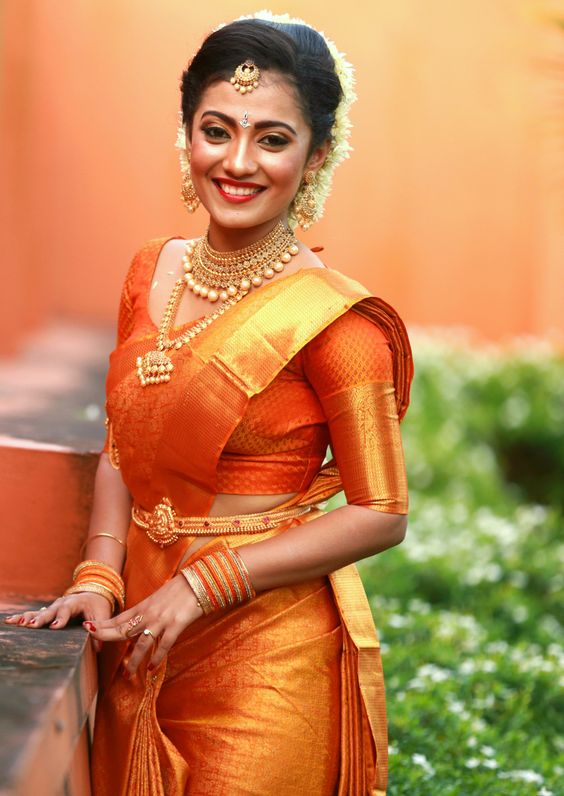 Wedding season is ahead. Month of multiple wedding s to attend means time has come to buy some many new wedding outfits like designer salwar suits, anarkali suits, Pakistani designer suits, party wearing sarees, and so many women wedding outfits that too affordable prices. Those who can afford much amount, they will be expecting much more beautiful wedding outfits. This platform Andaaz Fashion thinks for everybody, considers everyone's needs and expectation and then set up a collection to be bought. We all are getting modern day by day, to show how well establish you are, you posses to look different, these days women wear gowns, party wearing dresses even in wedding ceremony. But, India is a diverse country and no matter civilized we get, we still posses to stick to our cultures.
If you are looking for something which proves you modern and also traditional then, this is the best choice, trust us, won't you? You have always trusted as because we stand by your trust. Scroll down the page and have a glance at these amazing, new and designers wedding sarees, we provide banarasi sarees, kanjivaram sarees, all type of Indian wedding sarees, with traditional touch and modern look. These sarees have vibrant colours, heavy work which gives exact marriage look. Wedding is special not only for the bride and groom; it is special for their family, friends, relatives and mates too. To make their wedding special and more remembering give them a perfect and positive vibe of wedding by dressing these wow looking wedding outfits, especially sarees.
We often stuck with our busy schedule and could not dress us well. Well now you have got the chance to look pretty and beautiful, and most important you have the chance to wear saree so don't wear the best one. We also provide matching blouse piece of the respective sarees, that too very vibrant and decent looking, the designer sarees and wedding wear sarees we provide have good length and height. Just look around the page, choose what you like and place multiple orders. Multiple orders as you can order on behalf of your friends and your any family member. We have also a pretty good collection of gift items, if you want to give gift a bridal saree to the bride, or you want to gift to your in laws, we have collections for them too. Andaaz Fashion brings the world wide collection of wedding wear sarees, light and simple wedding sarees for aged women like grandmas, we have the best collection of light sarees especially design for wedding.
If you are looking for Salwar kameez, Wedding special lehengas and and other wedding outfits, these are some other collection we have just click on these links and find more varieties in clothes. Keep on visiting this amazing Andaaz Fashion site, we will shower more new designs, trendy women wearing, daily wearing for women, casual sarees, designer lehengas and many other outfits. Thank you for visiting our site. Â For more follow us Andaaz Fashion Blog, and many more for wedding outfit tips.
Categories: Indian Wedding Outfits Articles