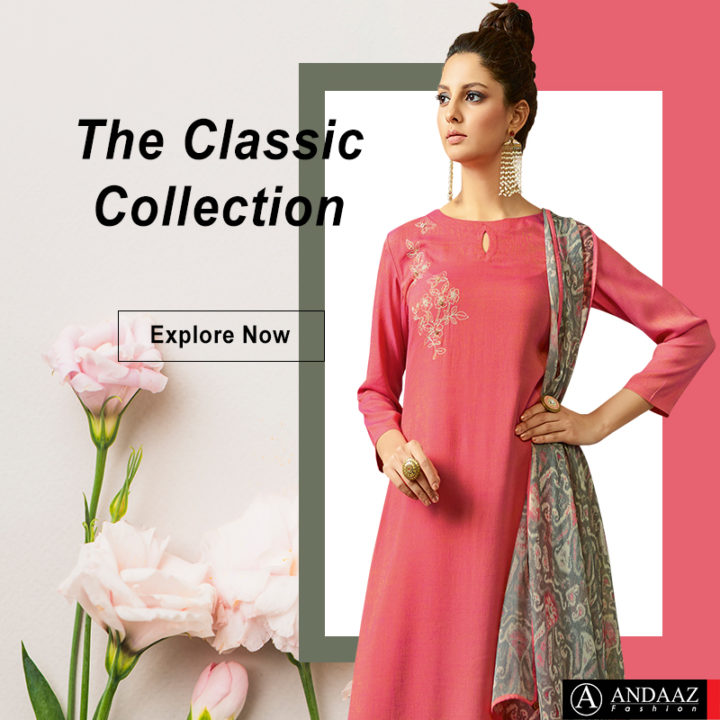 Latest Pink Indian Ethnic Dresses Designs
Indian women have so many options in terms of designs, patterns, colours and types to buy. They are never short of options to wear on any occasion. Shopping online has made things even easier where the dress is just a click away from our wardrobe. Be it some suit, a dress, or a frock everything is easily available. From flashy shades of red and pink to the subtle nude and pastel shades all are available for shopping. The trending anarkali is available in various colours and designs. A full colour anarkali looks ravishing and beautiful. A full pink colour anarkali suit is in trend and looks superb for any occasion. A beautiful flowing anarkali dress or a suit both can be of one's choice. One has the liberty to do some online shopping for all these dress and get them custom made. A beautiful full pink dress is just the most beautiful ensemble. It can be in various shades, a hot pink or a soft powder pink. All these depend on one's taste and liking. The market is very vast and expansive in terms of availability of these dresses and suits. One has loads of variety of frock suits too in this buffet of options. A woman can never have too less suits and dresses. It's always a good option to buy the suits and dresses in one's favourite colour. An anarkali suit has a lot of designs where one can choose it till floor length or even till the ankle. It is a very versatile suit dress type. A full pink anarkali looks very gorgeous and brings out the blush colour of the skin. It makes the woman's personality look very soft and delicate. One can easily get this design while shopping online.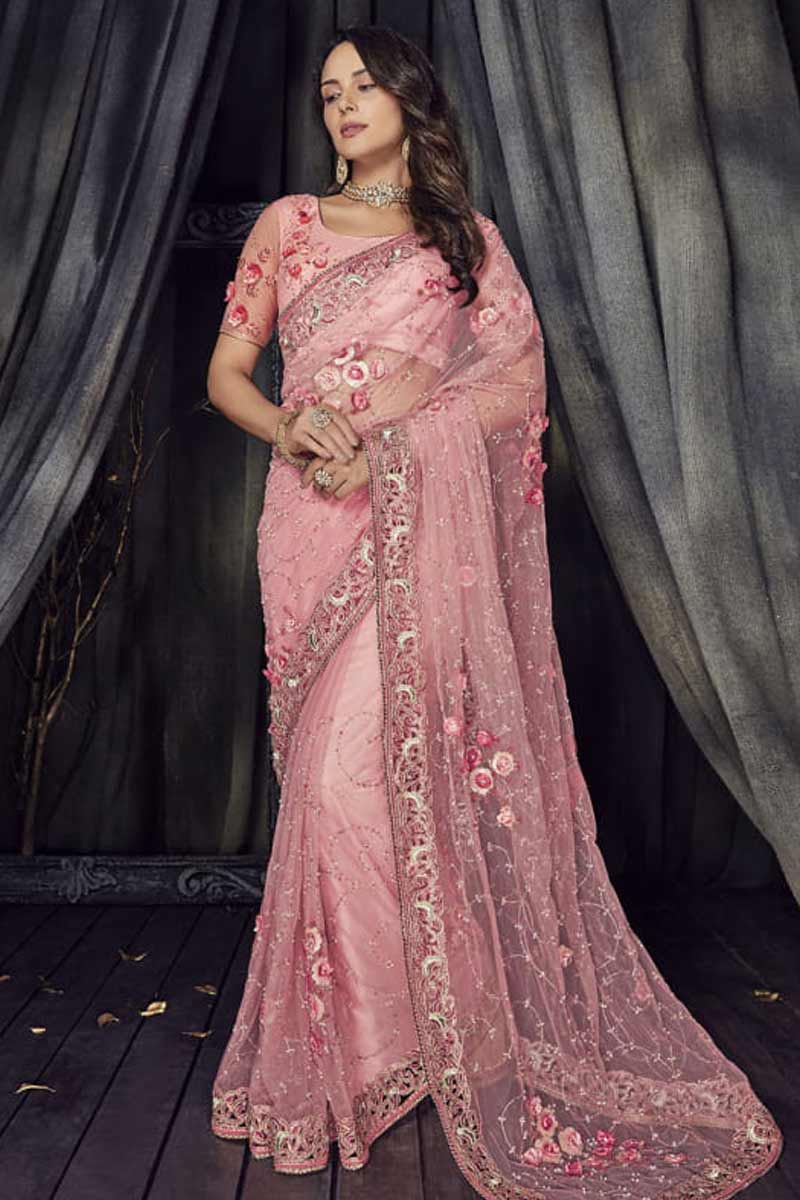 A full long pink anarkali in a base fabric as georgette and upper part as net look fabulous and adds so much sheen to the whole look of a woman. Embroidery on the top with some patches here and there also looks pretty good. A full sleeved anarkali with some wrinkles on them looks good too. Thus a woman's style statement is totally dependent on the attire she carries and wears. Whatever she wears should make her feel confident and happy. All this happiness and glow can be seen from her face and look. Thus the colour pink is for the season and looks just amazing in an anarkali suit. Thus the beauty of this colour is from what one thinks of it and how it is carried. Thus the colours of pink, red and some pastel are really in the fashion vogue.
See the Collection @ https://www.andaazfashion.com/womens/pink
Related Articles:-
Categories: Anushka Sharma Bollywood Sarees, Banarsi Sarees, Banarsi Silk Sarees, Bollywood Designer Sarees, Bridal Dresses, Designer Evening Gowns, Designer Lehenga Choli 2018, Diwali Celebration, Diwali Saree Collection, Eid Dresses Online, Engagement Dresses, Festival wear sarees, Indian Dresses, Indian Sarees, Indian Wedding Dresses, jewelry, Karwa Chauth Lehenga Choli, Karwachauth Dresses Online, Kids Dresses Online, Kids Girls Dresses, kurtis/tunis, Lehenga choli, Lehenga Choli 2017, Lohri Celebration, Mehendi Dresses, Mehnedi Sarees, Navratri Dresses 2017, Navratri Jewelry, New Year Celebration, Newarrival Sarees, Pakistani dresses, Party Gowns, Partywear Sarees, Pink Wedding Dresses, Punjabi Salwar Kameez, punjabi suits, Salwar Kameez, Sangeet Dresses, Sangeet Gowns, Saree Drapping Style, sarees, Sarees Trends 2018, Sari collection online, sherwani, Shilpa Shetty Bollywood Dresses, Silk Sarees for Wedding, Silk Sarees Online, Traditional Indian Dresses, Traditional Sarees, Wedding collection, Wedding Dresses 2017, Wedding Jewellery, Wedding Lehenga Choli, Wedding Outfits, Wedding Season 2018, Wedding Shopping Tips
Sorry, comments are closed for this item.