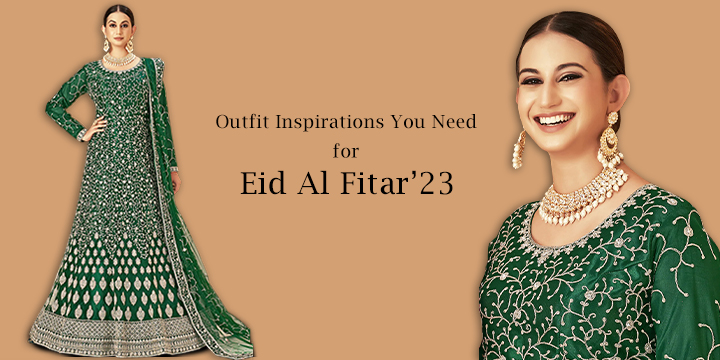 Steal the Spotlight with Our Eid Al Fitar Outfit Ideas
As Ramadan ends, you gather with your loved ones to celebrate the end of this holy month. Eid Al Fitr is the perfect time to get dressed in your best Eid outfits and celebrate in style. While planning the perfect get-together for your family and friends may be easy, deciding your ensemble is difficult. 
Looking for some inspiration or need help figuring out where to start? We've got your back! Planning is essential for your best Eid clothes and putting your most fashionable foot forward.
How should I plan my Eid Outfits for 2023?
Before deciding on your final outfit, it is best to envision the color scheme you want. Green, of course, is a must for any proper attire, but what about creating a beautiful contrast? 
As green represents paradise, nature, and prosperity, it is an auspicious color. Hence, it should be the star of the show. Luckily, green pairs well with several neutral colors like white, gold, brown, or grey. But, if you want a lively depiction of paradise, bright colors such as yellow, pink, and blue work just as well.
Anarkali Suits
What else could be a head-turner but the ever-famous Anarkali Suit? The Anarkali Suit is a must-have dress if you want to flaunt your feminine side. Flowy, feminine, and comfortable to wear, the Pakistani Long Anarkali Suit is a show-stopper. For those who love traditional wear, check out Abaya Style Anarkalis you will fall in love with.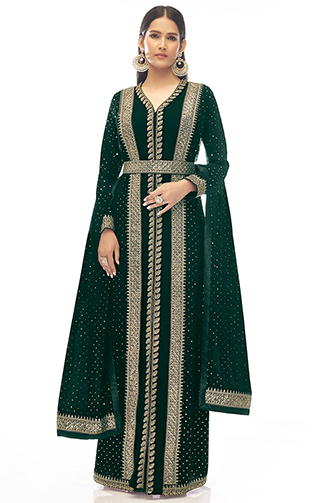 Fall in love with our Green Anarkali Suit with Jacket
Sharara Suits
While the love for Salwar Kameez will never die, it is time to venture out of your comfort zone and try something new. Want something comfortable but with a festive flair? Sharara Suits have a unique silhouette that you won't be able to resist.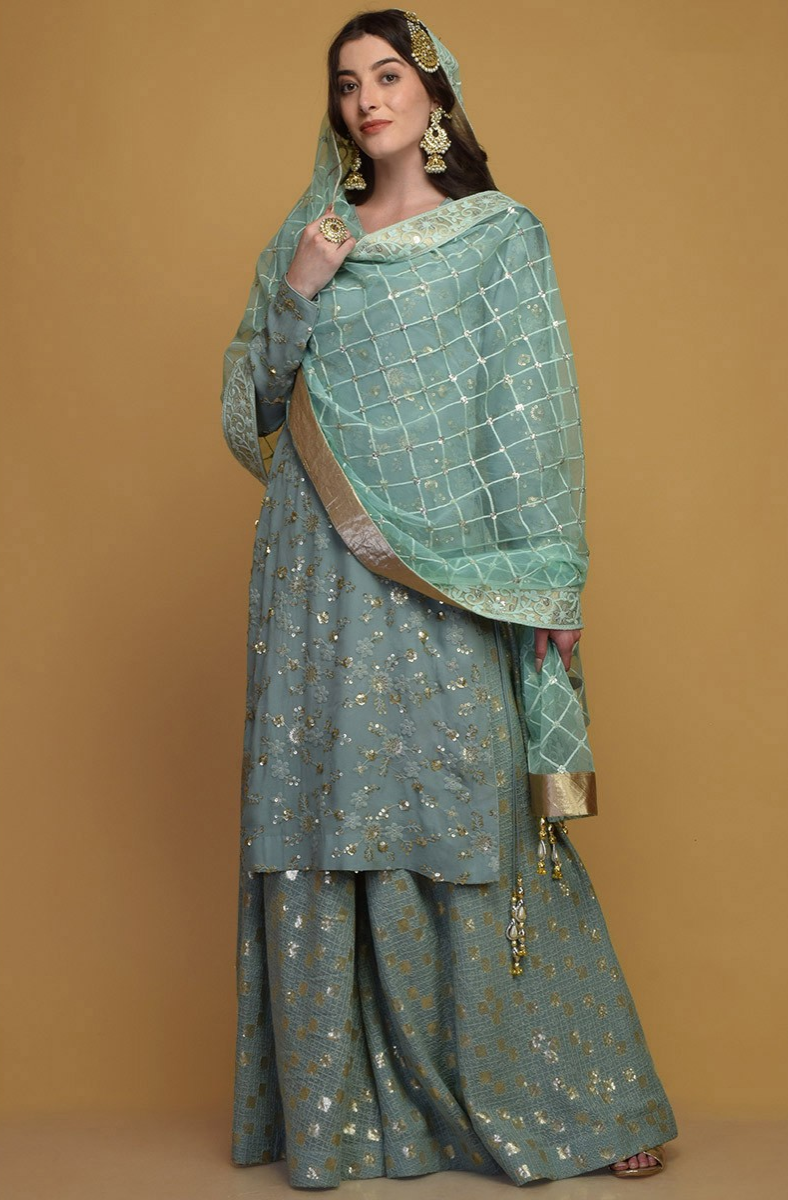 Celebrate in style with our beautifully embroidered Dusty Green Sharara Suit
Straight Pant Suits
A striking outfit only makes subtle changes to a traditional design. Straight pants or Trousers suits are relatively new but have already become popular. With a straight, fitting appearance, these suits are for those who love to look extraordinary.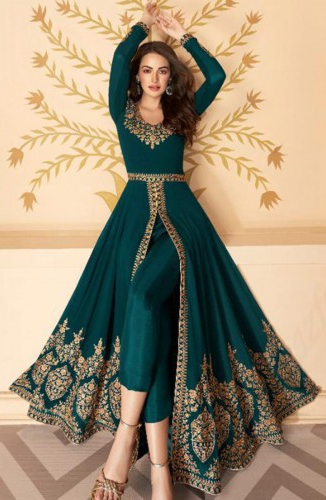 Our Eid Collection features eye-catching Green Trouser Suits
Palazzo Suits
Though they have been around for years, the love for Palazzo Suits is here to stay. Palazzo Suits offer ultimate comfort and are flowy, lightweight, and perfect for the festive occasion. In many beautiful hues of green, you will be the center of attention in this trendy outfit.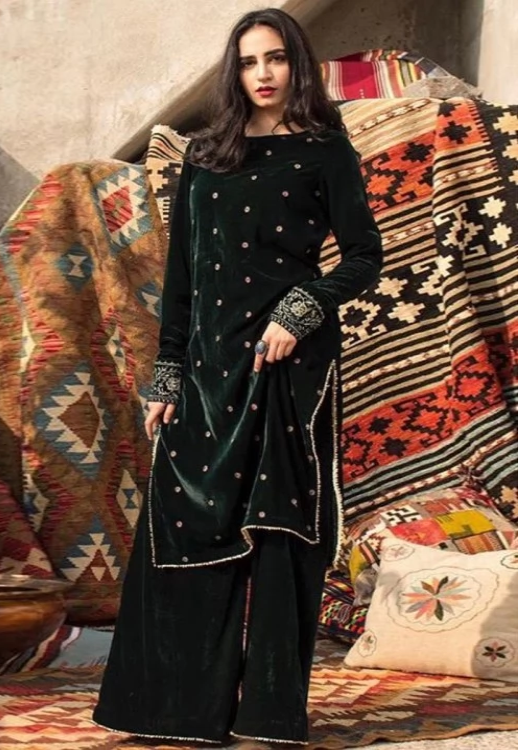 Our Dark Green Velvet Palazzo Suit will win your heart.
Besides a bridal outfit, Pakistani Eid Dresses are some of the most glamorous outfits you will have in your closet. So, it is crucial to get it right. Designer brands already have their Eid Collection for 2023  in the works to ensure you get the perfect festive wear for your holidays. At Andaaz Fashion, you can find gorgeous dresses and traditional Eid outfits for men. We have striking outfits for every season and different festivities. So, no matter the occasion, you always look your best.
Related Articles:-
Categories: Uncategorized
Sorry, comments are closed for this item.