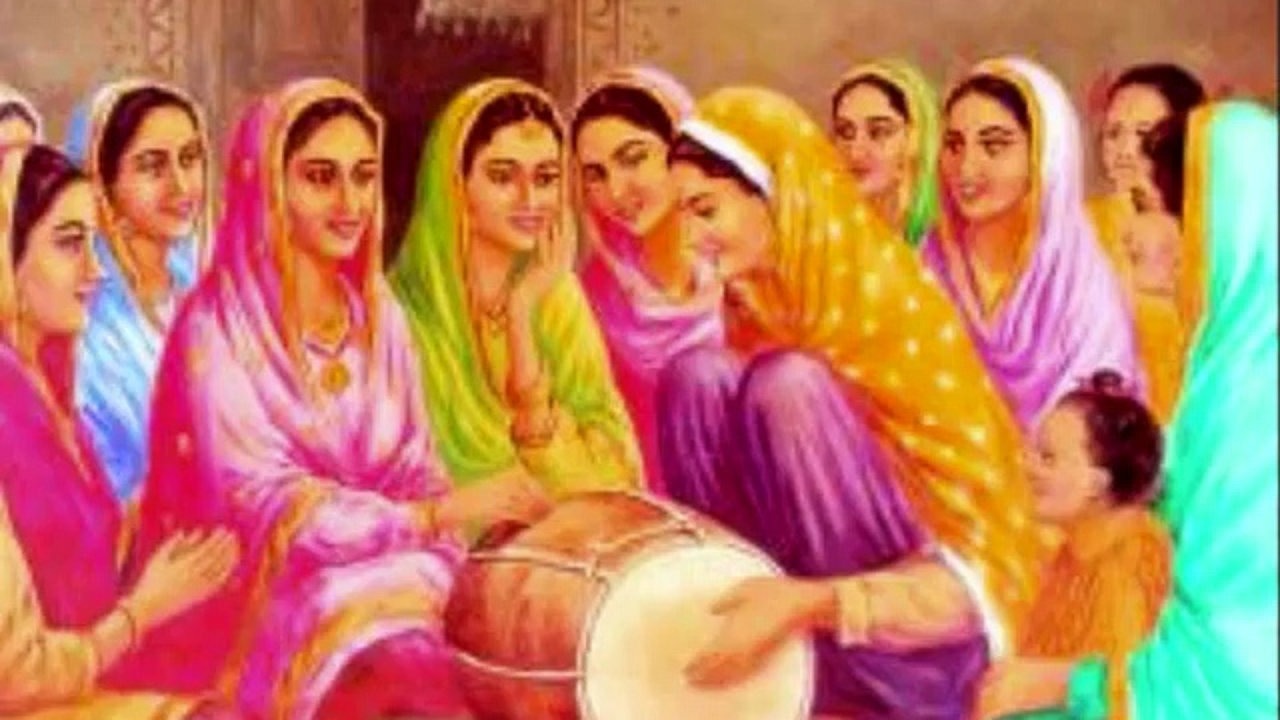 Sangeet Gowns – Get Ready for the Sangeet function
In India, Sangeet function plays a very important part. Not just the bride, but the bridesmaids are equally enthusiastic about the function. Just like a Bachelor, this function is all about the would be bride and her friends, specially girls make it a point to look the perfect on that day. Starting from party wear gowns to evening gowns, this function holds a lot of craziness and fashion parade.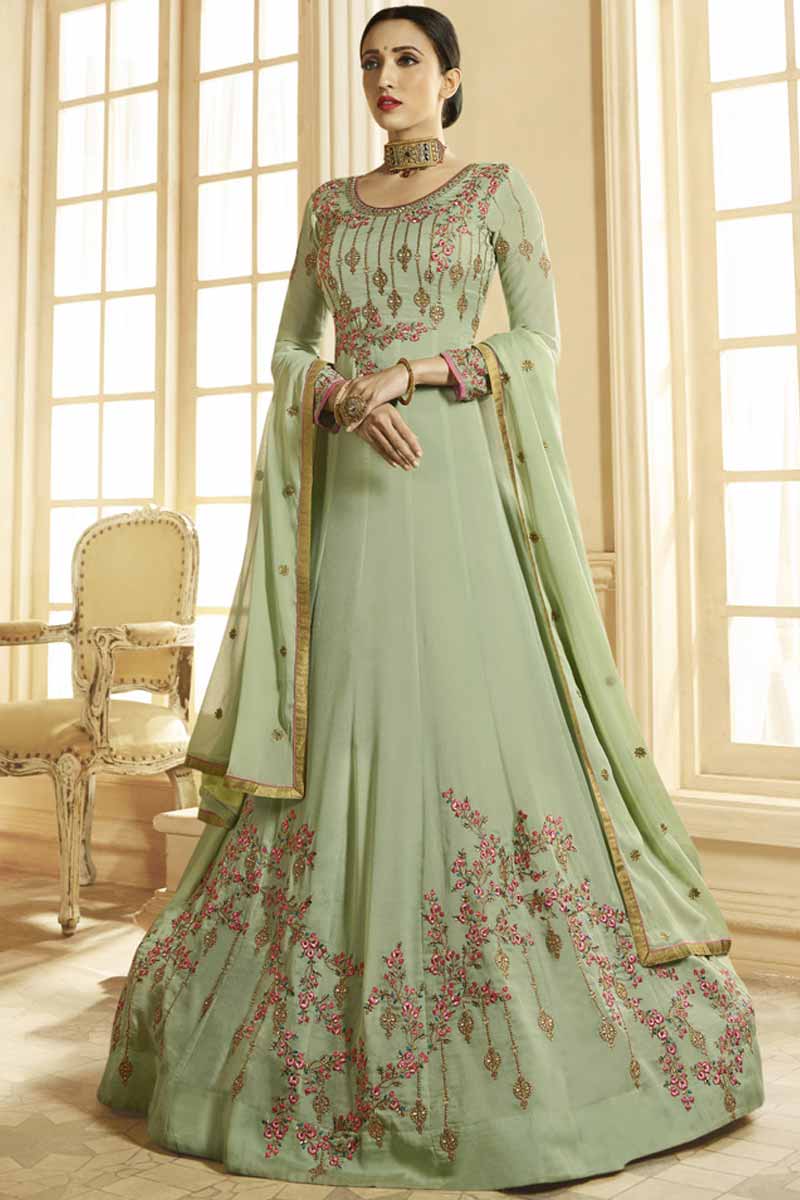 Unlike the glittery Indian wedding gowns the Sangeet gowns are less starry; however, they are designed to suit the purpose. Select from a vast range of collection, color, patterns and make a standout. Team up with dangling jewelry, these gowns will make you look just wow!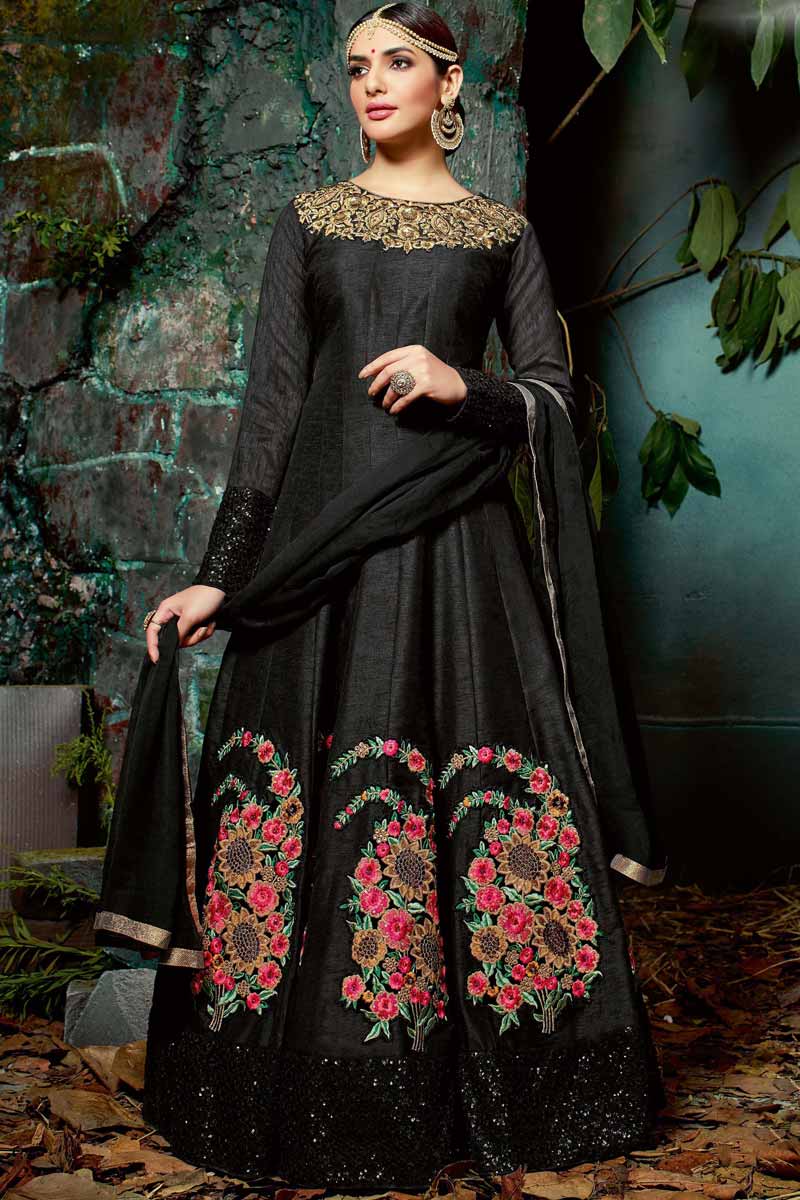 The trend is to wear same color or pattern on Sangeet function; thus, you can make a list of what everyone else is wearing and plan accordingly. Also, Sangeet gowns can be worn as Christmas gown dresses, giving you more options to utilize the dress for parties other than just Sangeet function. The evening gowns for Sangeet should be in dark color themes, as it enhances the look and beauty of the wearer. For a day event, party wear gowns can be selected from a lighter shade of color theme as the day light brightens the light color of the gown, giving you a fresher and real look.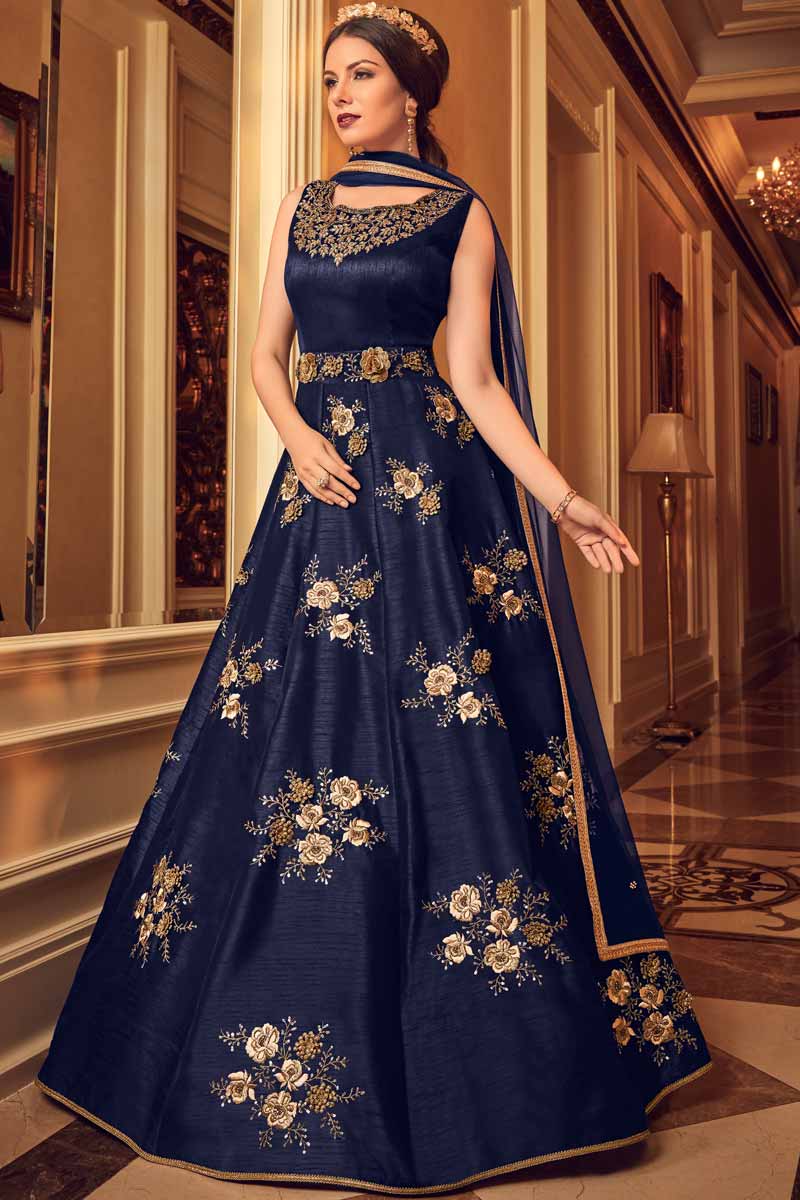 Designs of gown are ever changing depending upon the taste of the person wearing it. Some like to drape it with a dupatta, while some people like a gown to settle without a dupatta or heavy accessories. Honestly, for a function like wedding, sangeet or reception parties, heavy accessories are in high demand because they enhance the beauty of the dress and the wearer; however, for lighter festive wears, you can reduce the jewelry and opt for elegant touches like a clutch and bangles.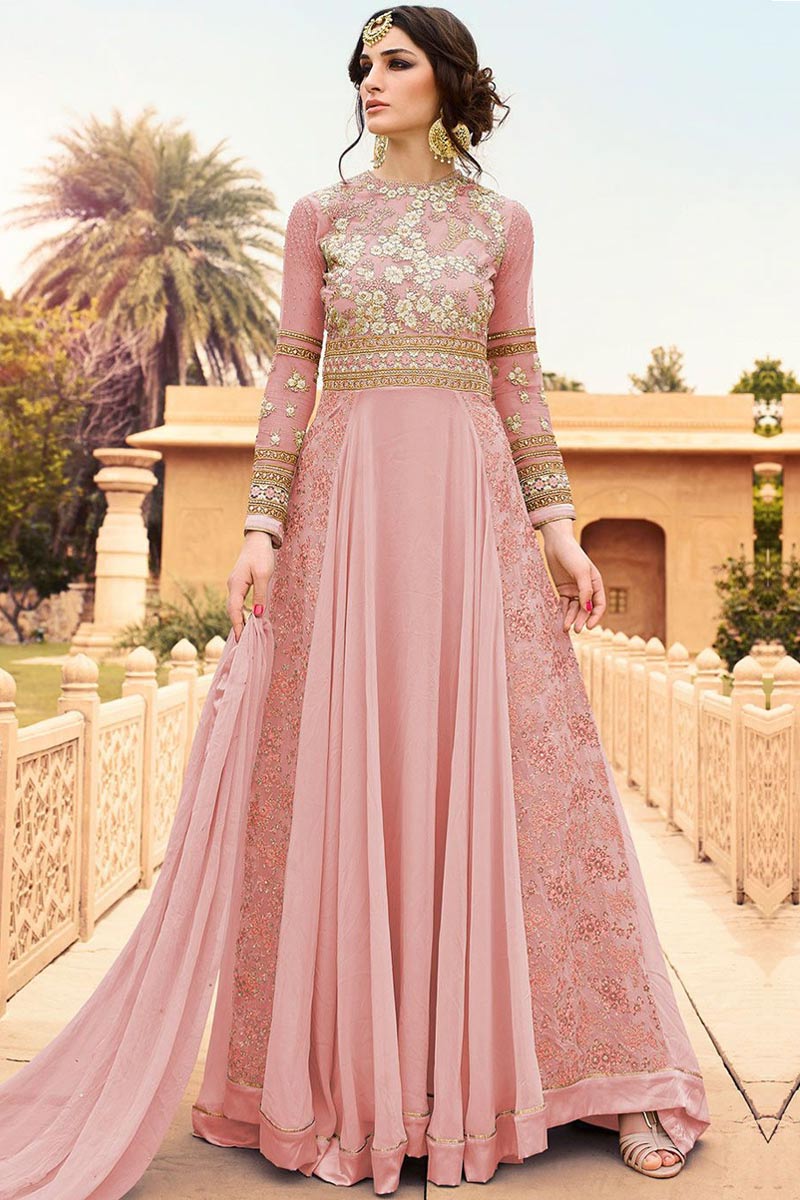 Make-up plays an important role in all this! A lot of foundation is never going to make you look the best or fairer. Instead, go for a neutral make-up. Shades of nude are in these days and look really elegant. It suits the occasion while keeping you less cake and more real like. Go for nude make-up look and let your party wear gown do the needful for you.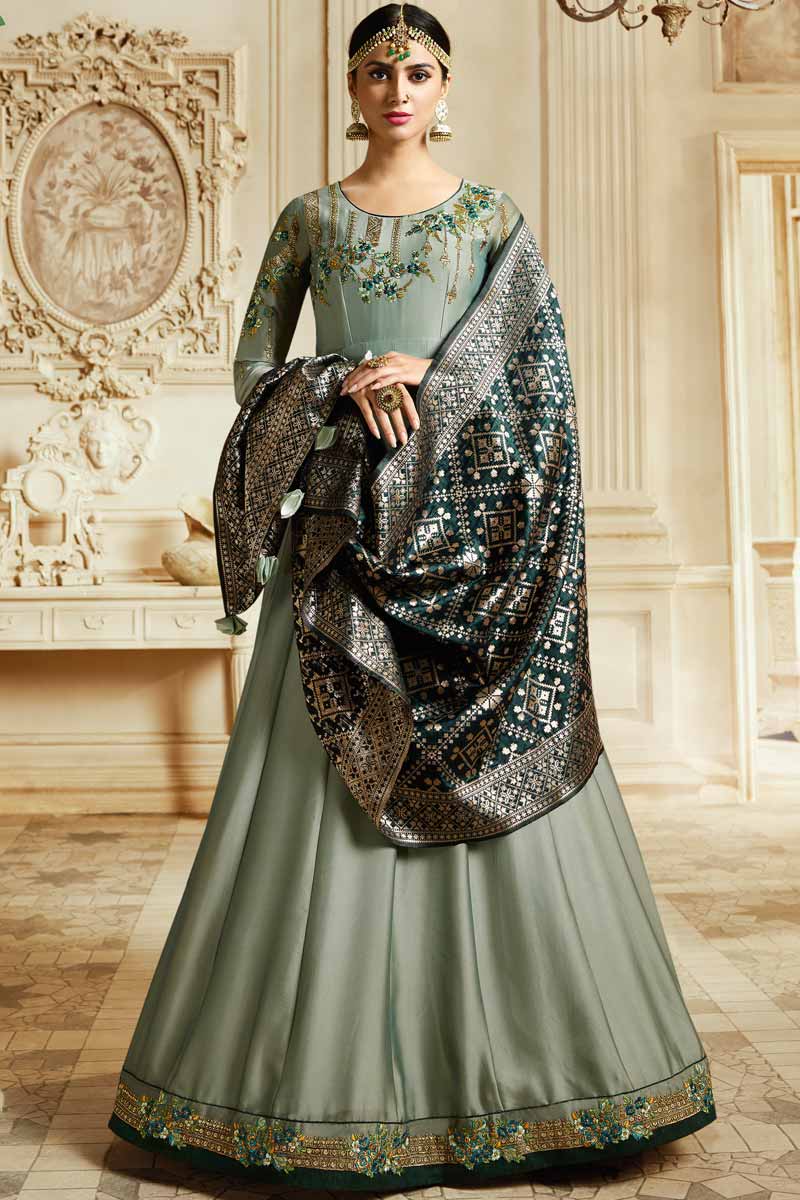 While selecting the right evening gown for your self, always keep in mind that what is your natural color. Neon colors that are in high demand may not suit every skin tone; thus, select carefully and it is best to drape it and check the mirror before finally going out in it. Also, it is important to tie up your hair for such functions. Sangeet functions end up in dance and sweating and you don't want to look bad after a 10-minutes dancing.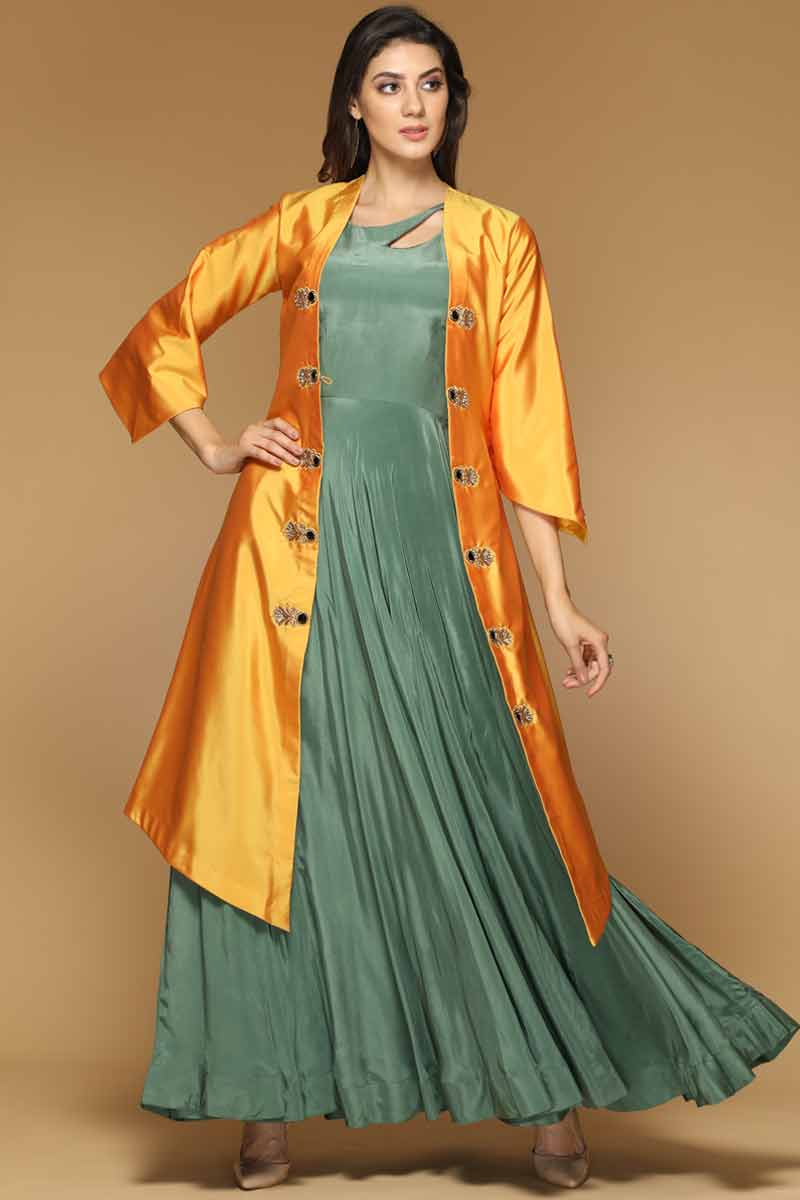 Get that Diva look with a beautiful party wear gown and apt makeup and jewellery for your next Sangeet function. Be the bride or the bridesmaid, it is important for both to look the best on this day!
CLICK HERE TO SEE MORE COLLECTION @ INDIAN GOWN ONLINE SHOPPING USA, AUSTRALIA, UAE, CANADA
Categories: Sangeet Gowns