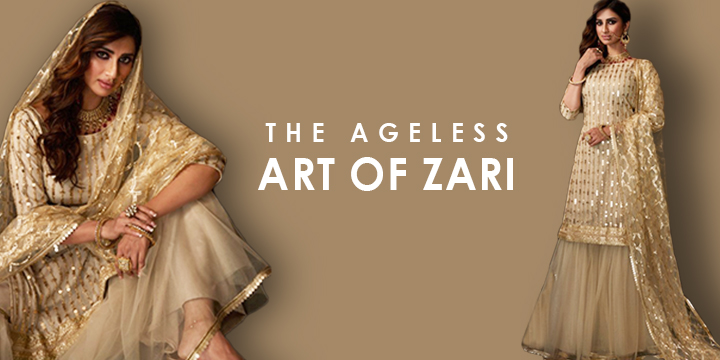 THE AGELESS ART OF ZARI
THE AGELESS ART OF ZARI
The art of Zari has been the part of rich and ostentatious clothing for ages. Zari is considered to have evolved in a village of the same name located in ancient Persia, which is now a modern-day Iran. Artists then weaved delicate gold and silver strands onto quality silk textiles. Persian migrants were the ones who built the path for this craft to enter India between 1700 and 1100 BC, during the Rig Veda period. Zari craftsmanship blossomed throughout the Mughal dynasty on account of Emperor Akbar's patronage.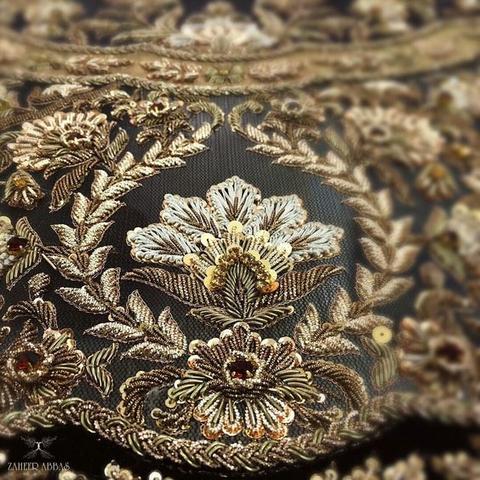 With time, zari started to tone down its regal portrait, and now, it is sold primarily to metropolitan cities like Lucknow and Chennai. The original gold threads of zari have been debased to metal-coated polyester or cotton threads. Zari still is a flawless form of thread work and has seamlessly retained its position in the traditional market. Surat, Gujarat's capital, is noted for producing the world's most significant quantity of Zari threads, borders, and other trims. It is a finely crafted creation, incorporating sleek threads in various colors. Its radiant and exquisite strands bring out the richness and majesty of magnificent designs. Zari was once only done on silk textiles, but thanks to its cost-effective configuration, it can now be done on chiffons and georgettes as well. Zari encompasses mina, kamdani, and gota work. It also beautifully highlights the Indian and Pakistani wedding color palettes.
TYPES OF ZARI
The formation of zari work varies with the type of thread used and the inspiration taken, some of which are given below.
⦁ Gota/Gota Patti Work:
This type of zari embroidery is done with the help of the applique technique. In this, several patches of zari motifs are sewn to the fabric to create a beautiful composition.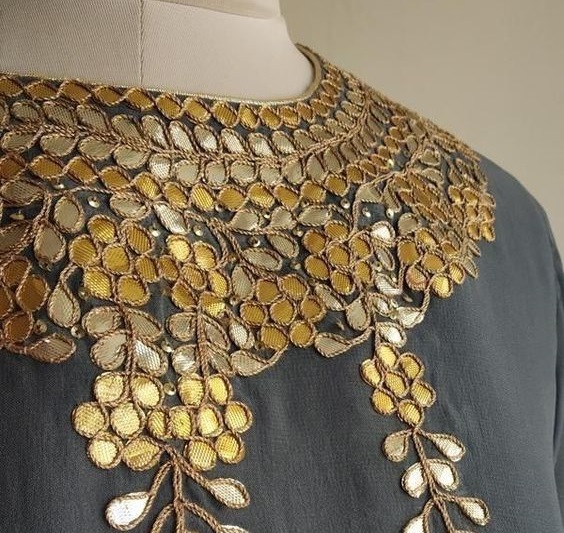 ⦁ Badla Work: 
It is an intricate form of needlework that uses flattened metal strips known as lamé to knot around the warp and weft yarns of the fabric.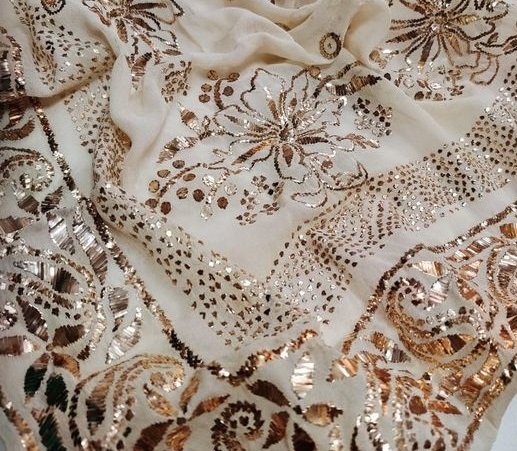 ⦁ Kamdani Work:
 Kamdani's work twists the metal threads and forms a satin stitch to create eye-catchy motifs.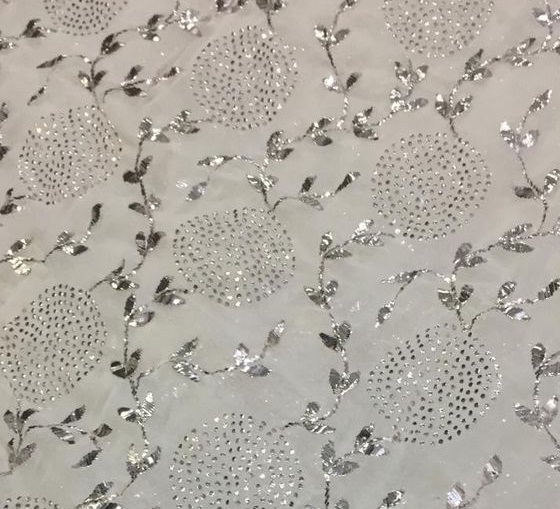 ⦁ Zardozi: 
People often confuse zari with zardozi, making them synonyms, which is incorrect. Zardozi uses distinct zari threads alongside beads, pearls, and stones to embellish fabric. It is mainly preferred to highlight wedding outfits.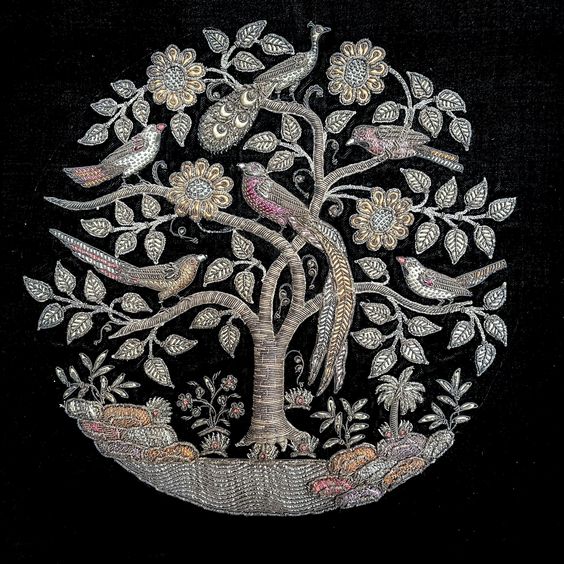 Andaaz Fashion brings you a wide range of outfits that are precisely embellished with zari threads. It respects and promotes the age-old traditional art and blends it with contemporary silhouettes to invent alluring designs. Listed below are some fascinating wedding wear garb that will genuinely justify the beauty of this embroidery.
⦁ ZARI EMBROIDERED ANARKALI LEHENGA CHOLI
Anarkali lehenga cholis in dark shades like deep red, wine maroon, and emerald green compliments gorgeously with gold threads of zari.
⦁ REGAL FRONT-SLIT ANARKALI SUITS
Zari never fails to give a touch of royalty to current fashion trends.
⦁ SUBTLE YET ELEGANT SHARARA SUITS
The outfit does not have to be utterly embroidered to be a festive fit. Even the light embellishment done by zari threads is more than enough.
⦁ THE RICH PAKISTANI MODEST-WEAR LEHENGA CHOLI
Adding oodles of elegance by opting for Pakistani modest wear lehenga cholis highlighted with none other than zari.
⦁ PURE WHITE AND GOLD GHARARA SUIT
The amalgam of whites with striking gold zari embroidery can do wonders.
Related Articles:-
Categories: AJRAKH PRINT, BAGH PRINT, Decorative Jewellery, Festival Season, Indian Wedding Collection Articles, Indian Wedding Jewellery Articles, Indian Wedding Outfits Articles, Indo western clothing, Lehenga Choli for Weddings & Parties Articles, Newarrival Sarees Articles, Oxidized Jewelry, Pakistani dresses Articles, Sharara suits Articles, Silk Sarees for Wedding Articles, Traditional Indian Dresses Articles
Sorry, comments are closed for this item.