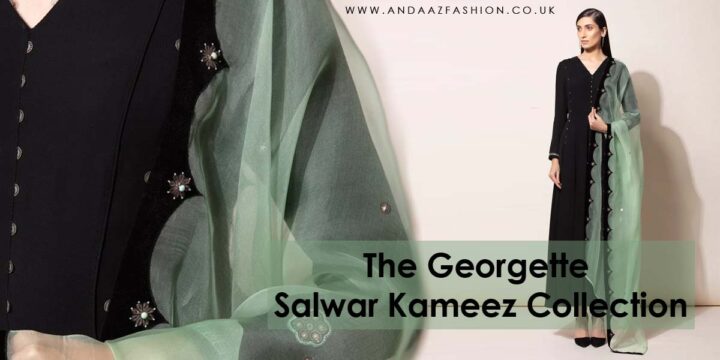 The Georgette Salwar Kameez Collection
The Georgette Salwar Kameez Collection
Georgette is one of the finest fabrics on the market. Pure Georgette originates from silk thread which is luminous and stretchy. Georgette is one of those few fabrics that can be used to make any type of outfit, whether Indian or western. There are many types of ethnic outfits available in georgettes like Georgette sarees and salwar kameez.
The fabric is very delicate and adds charm to any look. It brings out the physique well and adds grace to any attire. Georgette Salwar Kameez is liked by ladies a lot as it has a perfect fall. A Patiala Salwar made with Georgette is a perfect design for suits that looks very graceful and stylish.
The Georgette kameez can have various neck styles and patterns. Women love to carry these Georgette salwar kameez casually and formally too. Even a tie and dye look good in this fabric. A lot of designs for women's suits are available online too, at varying prices.
Nowadays the online market and online shopping are vast, covering a huge variety of fabrics and designs. Ladies have started liking the online shopping trend and a lot of them buy salwar and kameez using the web. There are a lot of online sites offering a number of designs, fabrics, colors, and a lot more for ladies' suits. The online market is pretty limitless and full of options to buy from. There are online shopping sites that offer various neck designs, then there are some with varying patterns for sleeves. Thus the online market is flooded with numerous designs for suits. For women, there are various combinations of Salwar Kameez, Trouser Suits, skirts, and Palazzo are very much in vogue.
A lot of fashion designers in India love using Georgette fabric to design as they like the flair and the flow of this material. It is lightweight thereby layers can be added using it to give extra bounce to a dress. These fashion suits are also available online at Andaaz Fashion, just a click away. Women also buy Georgette in contrast with other fabrics. Thus, this super fabric is highly in vogue. A perfect high heel paired up with a Georgette salwar kameez makes it work well.
Also, Georgette is a little stronger and more durable than other delicate fabrics but care is advised while washing. A mild detergent should be preferred followed by air drying to ensure the texture and color of the fabric are maintained.
CLICK HERE TO SEE MORE COLLECTIONS @ GEORGETTE SALWAR KAMEEZ ONLINE STORE USA, AUSTRALIA, UAE, CANADA
Related Articles:-
Categories: Indian Wedding Collection Articles, Indian Wedding Dresses 2020 Articles, Indian Wedding Outfits Articles, Kurtis & Tunis for Girls & Women Articles, Lohri Celebration Articles, Mehendi Dresses Articles, New Year Celebration Articles, Pakistani dresses Articles, Party Gowns Articles, Pink Wedding Dresses Articles, Punjabi Salwar Kameez Articles, Salwar Kameez Articles, Sangeet Dresses Articles, Sangeet Gowns, Shilpa Shetty Bollywood Dresses Articles, Traditional Indian Dresses Articles