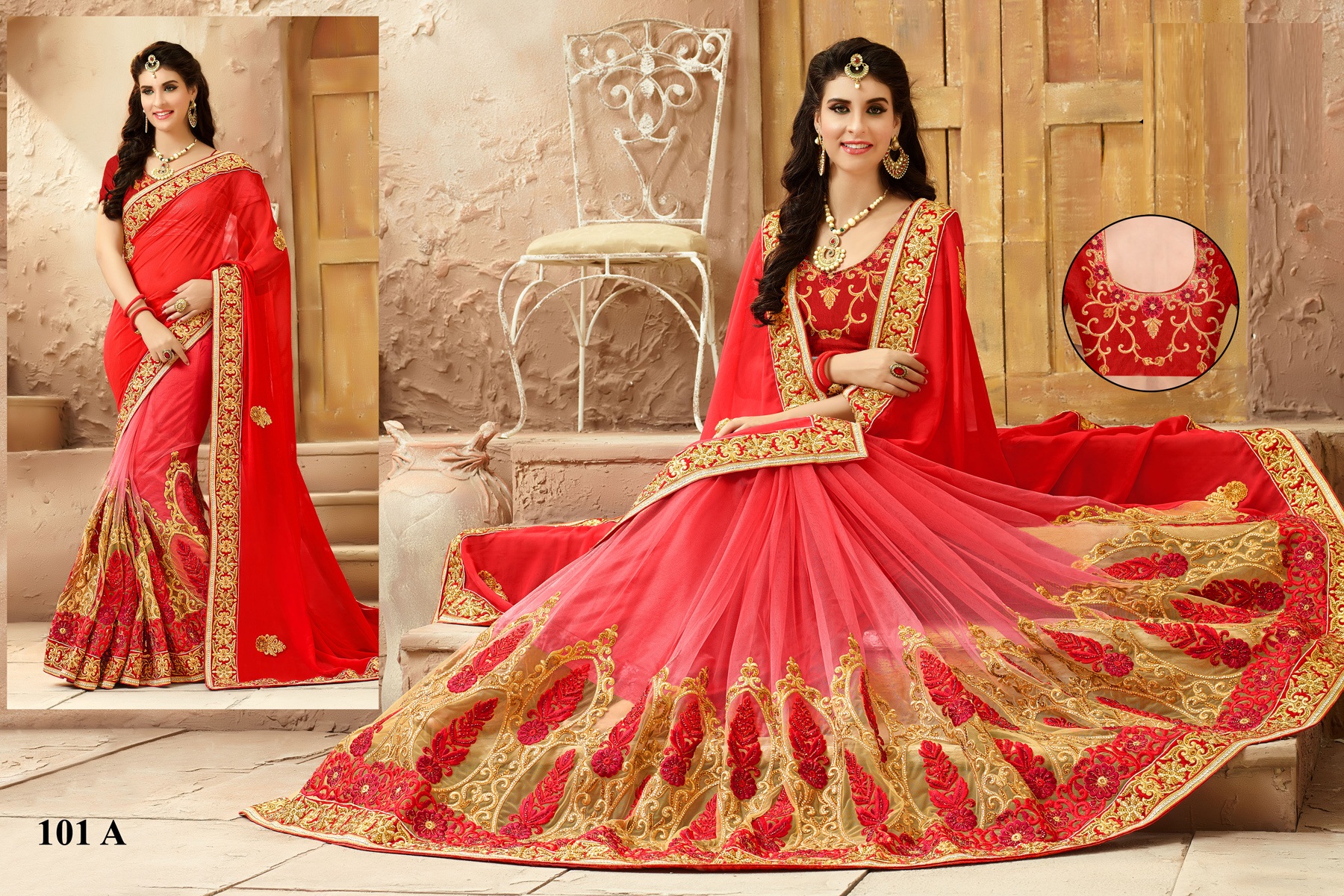 Wedding Season Special Indian Dresses and Clothing
Wedding Season Special Indian Dresses & Clothing
The wedding season in India starts around November and stays up to March. So, it is that time of the year, are you ready for this wedding season? If not, don't worry! We have you covered with our vast range of wedding gown dresses and party wear evening gowns. Just choose the color, the design and you are ready to dazzle!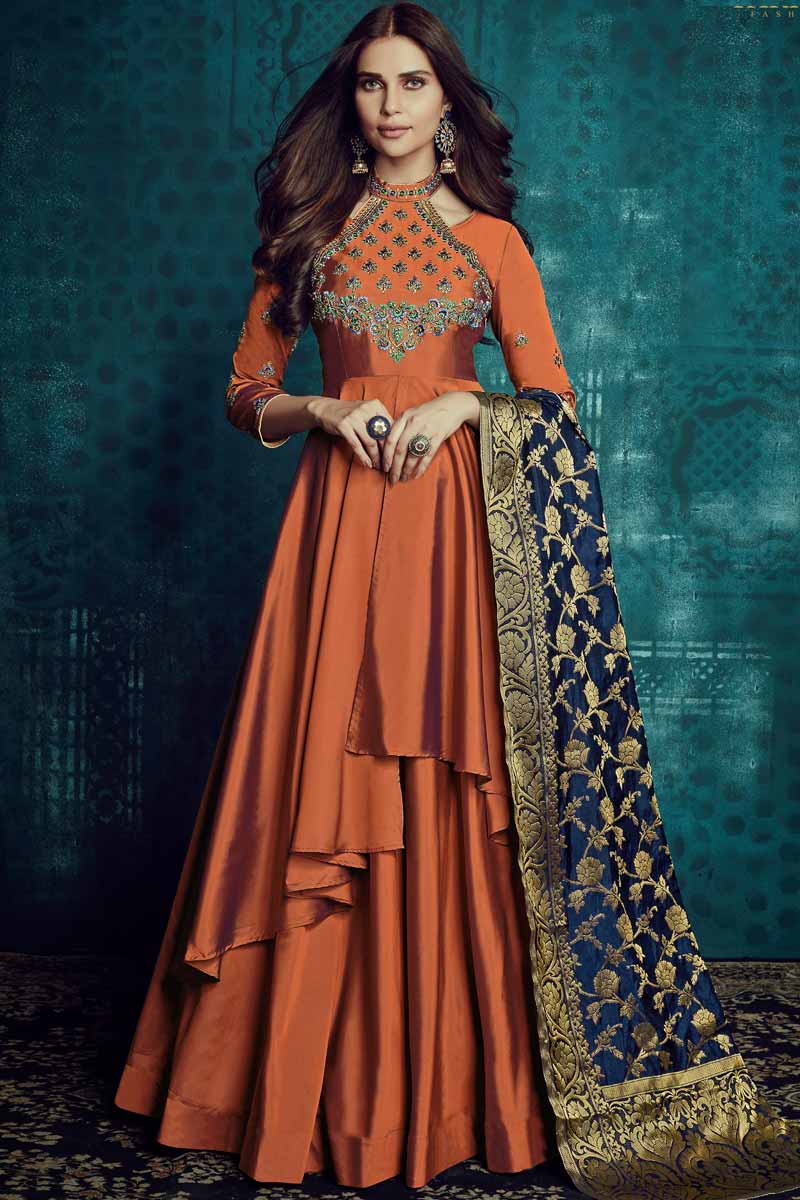 Weddings are a perfect way to cheer up our daily routine life. Be it a family wedding or a friend's wedding, the whole family gets excited as you get to wear nice, blingy clothes, heavy jewelry, high heels, and parlor visits. A good wedding dress depends on person to person and from occasion to occasion. For example, you cannot wear a golden saree for a sangeet function. This will not look bad but it will surely ruin your fashion sense in front of your friends. Sangeet functions are less crowd-y and less starry. A sangeet gown is a way to go, to look just perfect for the occasion. You can choose from various colors and accessories to give it a glazed-up look.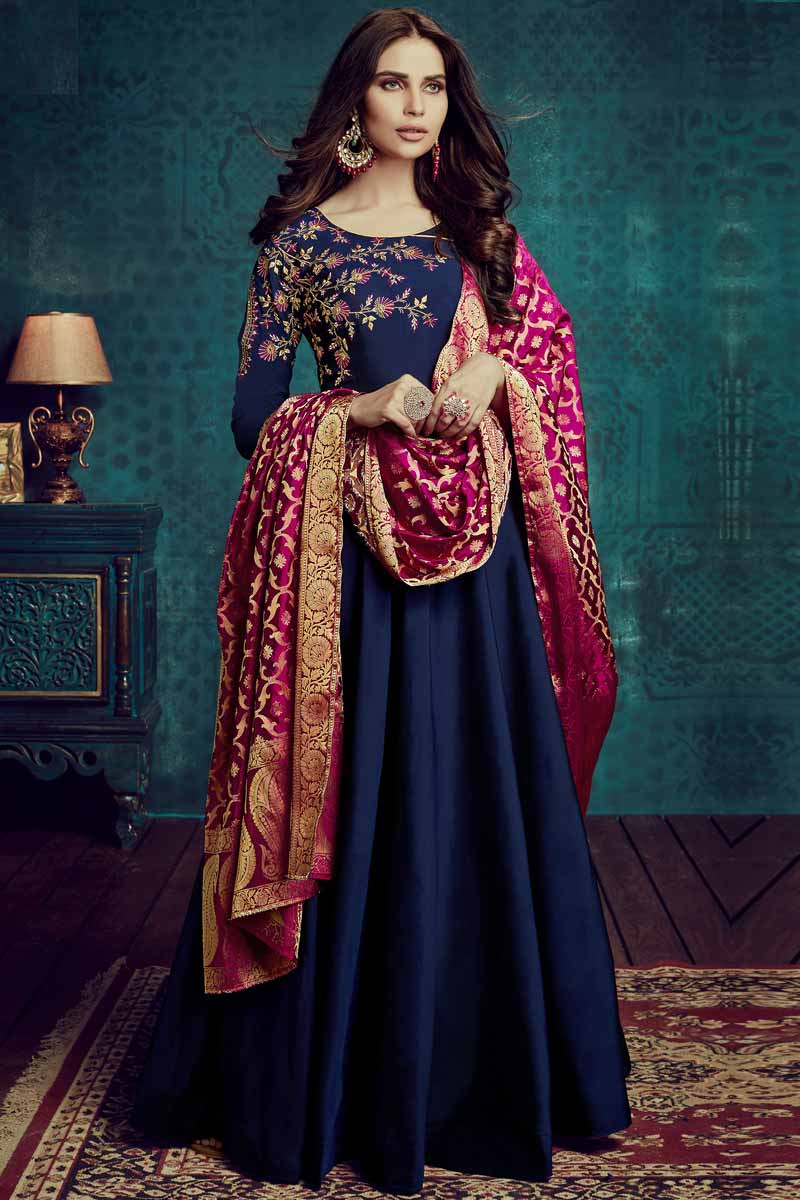 Indian dresses have a long list of products that you can opt for. Specially, these days the fashion in-vogue wedding gown dresses. Unlike the traditional saree, suits, or lehengas, these wedding gown dresses are classy, elegant, and beautiful. These are designed keeping in mind the need of the hour and the occasion. These are mostly in bright colors or deep hues for that extra life. A touch of gold with any such color makes it not just prettier but outstanding. If you are the bride or bridesmaid, it is imperative for you to look the best.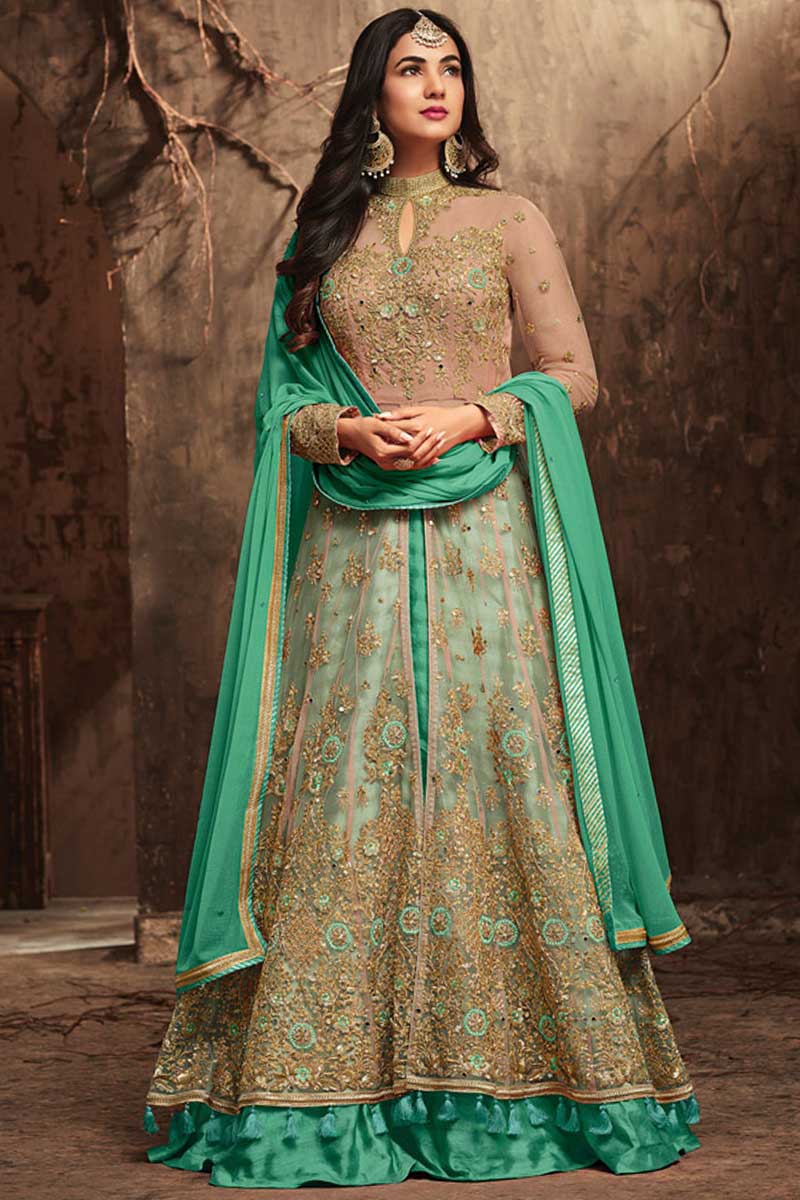 Opt for dark-colored party wear evening gowns for an evening sow and a light somber shade for a day event. Don't mix up the shades meant for the hour as it can be disastrous. Team up your dress with some gold-toned or silver-toned jewelry, a fancy clutch, heels, and lipstick to make your onlookers awestruck! Adding a little glam here and there, won't harm you and you will be the star of the night.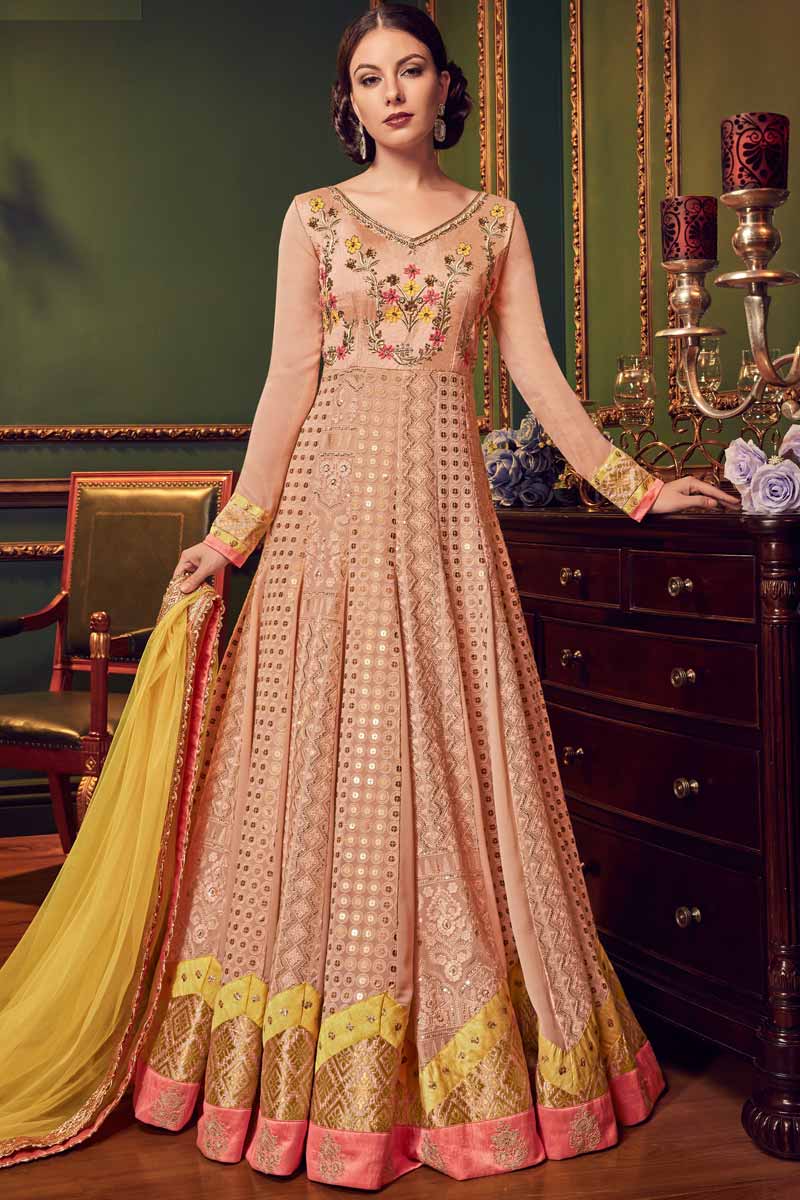 Talking of the wedding season which is starting now, in November, we are heading towards December which is the time to celebrate the birth of the Christian God, Jesus Christ. As we all know that Christmas is a colorful festival, it will be wrong if you will not get dolled up for the occasion. Choose from a collection of beautiful Christmas dresses that can also be worn this wedding season. Look pretty in ways more than one. These Christmas dresses are designed to suit both occasions and are definitely a piece of art. Choose from long anarkali suits or gown dresses, accessorize a little and you are ready for the upcoming functions. So, what are you waiting for, check out the new styles and shop to look the best this season!
Related Articles:-
Categories: Indian Wedding Season Articles