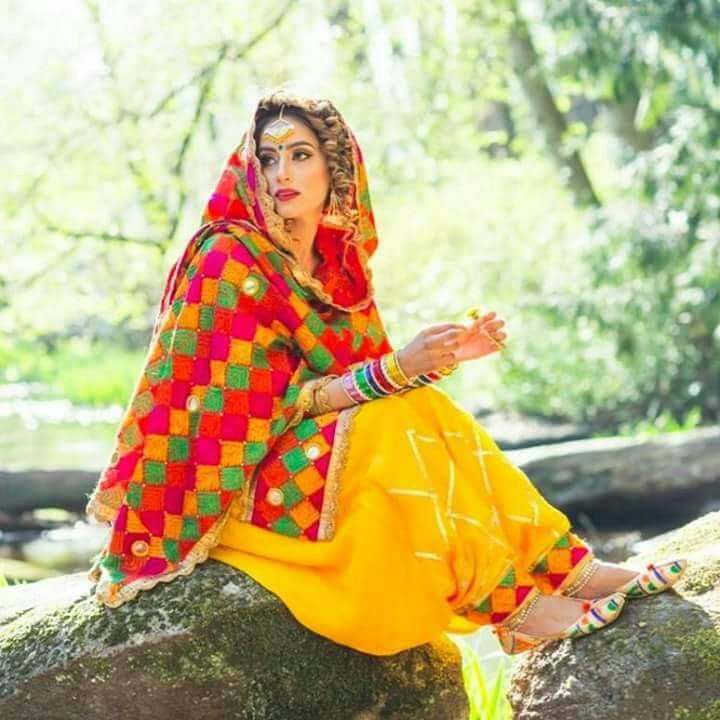 PHULKARI SALWAR KAMEEZ
The word phulkari denotes "Flower Work" is originated from the Golden city of Punjab. Spun beautifully from the charkha, this specular style of embroidery is patterned on odinis, shawls, kurtis, chunris, etc. is the dream of every Punjabi girl.

A Punjabi girl wearing Phulkari suit or sari mixed with traditional ethnic jewelry looks admirable and decent. A Phulkari, being the considered a perfect bridal outfit till date widely worn during the wedding season in a family.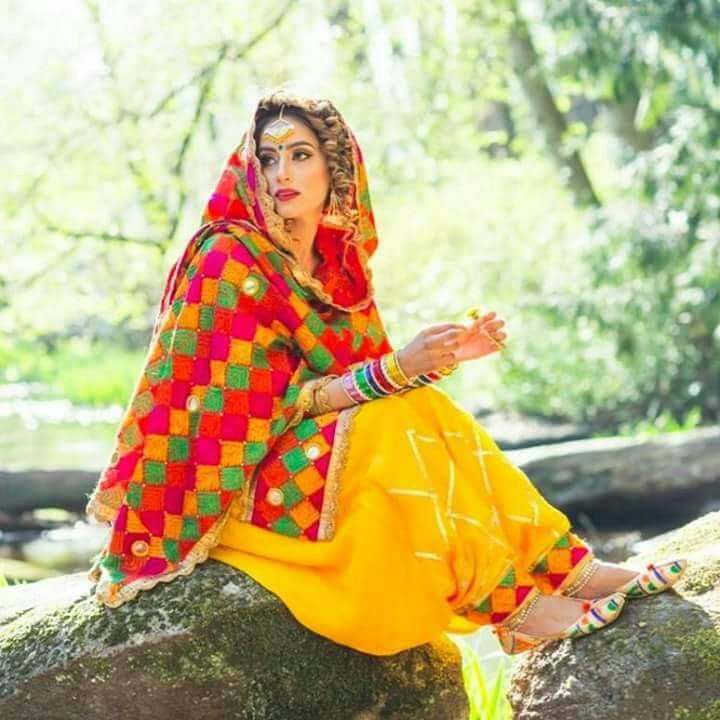 Its bright red, oranges and blues add a vibrant and joyous touch to the celebrations. Since Phulkari is the form of a embroidery, it can be done on almost every fabric. Phulkari Odinis/Dupattas can be steamed with plain kurta or a cotton top worn over rugged denim for a contemporary look
Being a trending global wear option, people with all around the world exhibit and witness enthusiastically indulge into Indian culture and is slipped into the western countries. There maybe will be a time when one can use Phulkari Fabrics used in curtains as an essential part of the interiors industry.

Since it is handled with care, the Phulkari work is one of the most detailed and typical needlework that needs proper and utmost care. It should be washed as per directed so that the charm and beauty of Phulkari embroidery remains a masterpiece.
Categories: Punjabi Salwar Kameez Articles, Salwar Kameez Articles