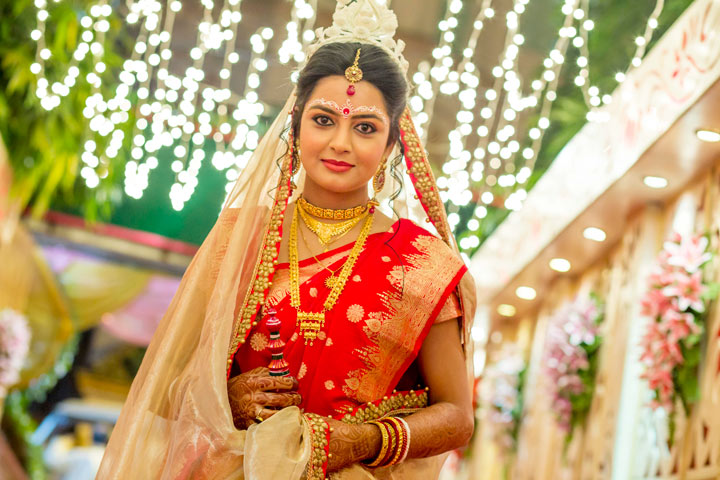 Indian Bridal Wear Sarees
Punjabi Bridal Sarees
Sarees are a lovely garment which is loved and adored by women all over the world. Trends in sarees are several and many people love to use the sarees as apparel for weddings, festivals and functions as well.
Saree trends are generally changing as per the fashion of the time and are always versatile and customizable. In the winters heavy fabrics like velvet and silk are in trend while in the summers, cool and light weight fabrics like chiffon and georgette are more popular.
To find the latest saree trends, you can simply log on to Andaaz Fashion. Here you can get beautiful saree styles, lovely trends in sarees and all kinds of Indian wedding sarees. So whether you are looking for bridal sarees or Indian wedding sarees, Indian Designer Lehenga Choli, Indian Jewellery, you can find them all at Andaaz Fashion. Here you can see and browse through all the beautiful Indian wedding sarees and look for all the latest saree trends.
Bengali Bridal Sarees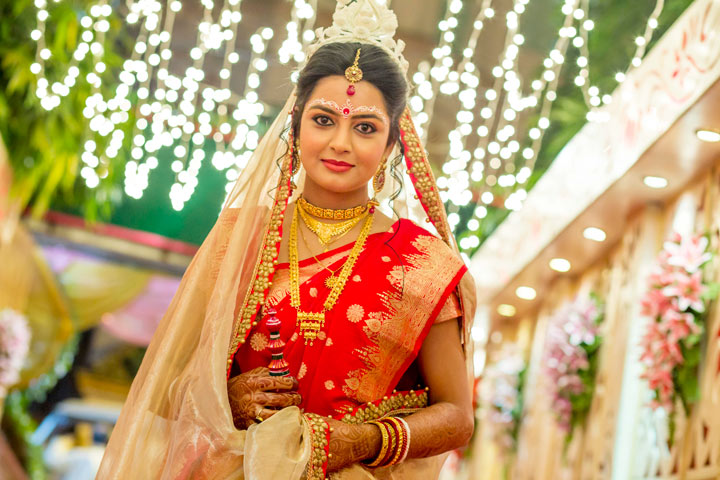 If you are looking to buy clothing for an upcoming wedding near you then Andaaz Fashion is the best place to shop from. At Andaaz Fashion you can simply find the latest saree trends at one place and see the latest saree styles all curated especially for you.
If Indian weddings sarees are what you are looking for then Andaaz Fashion is the best place to shop for them as you can find a number of latest saree designs and saree trends at Andaaz Fashion and choose the ones that you love the most.
South Indian Bridal Sarees

For brides to be who are looking forward to their weddings, you can also shop for lovely bridal sarees at Andaaz Fashion. Here you can find all the latest designer collections of Indian weddings Lehenga Choli and choose from among the best ones for you special day. So, just start shopping from Andaaz Fashion and get ready to sparkle and dazzle at all occasions.
Categories: Indian Wedding Dresses 2017 Articles, Indian Wedding Jewellery Articles, Indian Wedding Lehenga Choli Articles, Indian Wedding Outfits Articles, Indian Wedding Season 2018 Articles, Indian Wedding Shopping Tips Articles, Lehenga Choli for Weddings & Parties Articles, Mehendi Dresses Articles, Mehnedi Sarees Articles, Newarrival Sarees Articles, Pink Wedding Dresses Articles, Saree Drapping Style Articles, Silk Sarees for Wedding Articles, Traditional Indian Dresses Articles, Traditional Sarees Articles