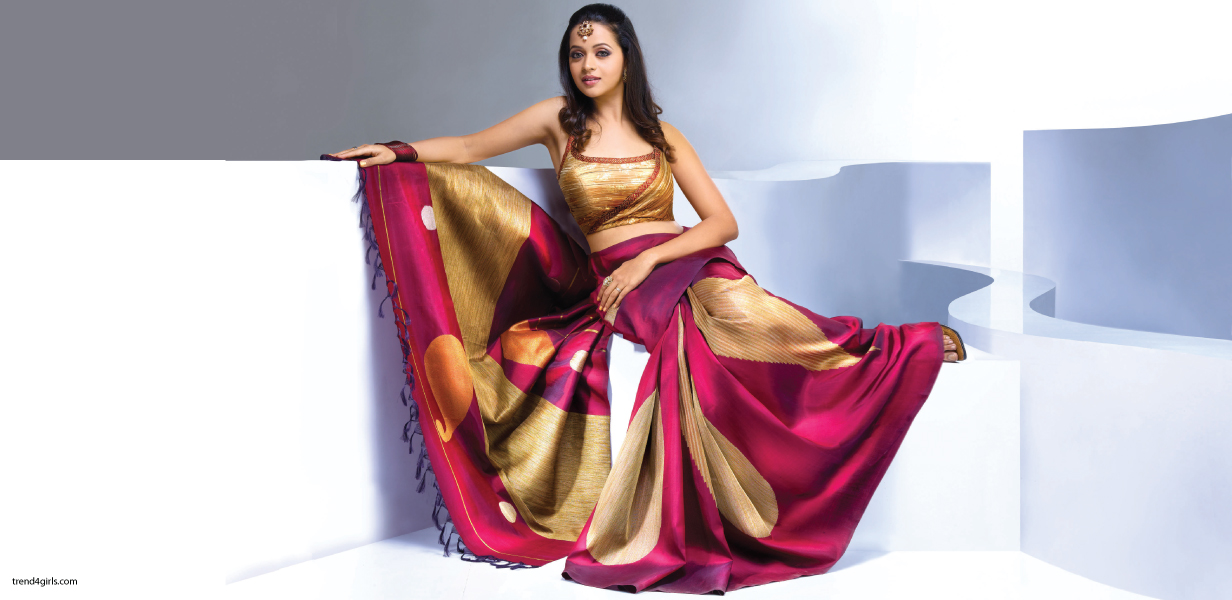 Saree Style – Draping System
Saree Style – Draping System
We all want to experiment with life every day in every way. Since India is such a diverse country, we get the chance to wear every culture's clothes, learn many languages, to live many lives. Indian got an opportunity to embrace. This collection is about sarees and sarees and sarees.
Andaaz fashion has got you a new collection of unique, trendy sarees from every state and culture. West Bengal has different cultures and unique sarees like Bashar sarees, jamdani sarees, Bengali silk sarees, bonsai sarees, etc. Gujarat is also not less than any other state in saree styles. We have seen how Gujarati women drape saree in a very different style, whether staying in-home or partying somewhere or having a marriage to attend.
Andaaz Fashion is also offering you all Gujarati sarees. Gujarati sarees are full of vibrant colors and prints, sometimes flower prints, occasionally check prints and many others. Rajasthani sarees have different shades and different textures. Rajasthani works are famous for their artworks, mirror works, and vibrant colors.
When we talk about sarees, south India comes to mind right after Bengal and Banaras. We are selling all the Rajasthani works and Rajasthani sarees. The picture of these Rajasthani sarees has been given precisely how they are worn; if you have never worn them, you can get an estimate of how to drape Rajasthani sarees.
South is famous for spices and skills; we all know how we women are fond of south silk, so a collection is incomplete if we do not include south Indian sarees. Andaaz fashion has decided to break the record of all fashion blogs. Any online shooing site would never have had to sell this vast collection of sarees in so many varieties.

Talking about sarees, and don't know how we forgot to talk about banarasi sarees, we all know how many banarasi saree lovers are there. Women who are not habitual of wearing sarees, not even at parties or occasions or wedding ceremonies, also have one or two banarasi sarees in their homes.
Because it is a shame that you are Indian, a part of ban seas in some way, and still do not have banarasi sarees. Banarasi silk and banarasi heavy work sarees are most lovable. Brides even posses to wear banarasi sarees in their one and only wedding ceremony. We are selling every kind of banarasi saree, which will give a royal touch to your dress; it will impact your whole look.

So, don't think so much, as you know, as we know that nobody has ever seen this kind of vast collection, so scroll down the page and look for the choices, order multiple outfits. Thank you for visiting our site; we will be back with news and stunning collections.
Categories: Saree Drapping Style Articles