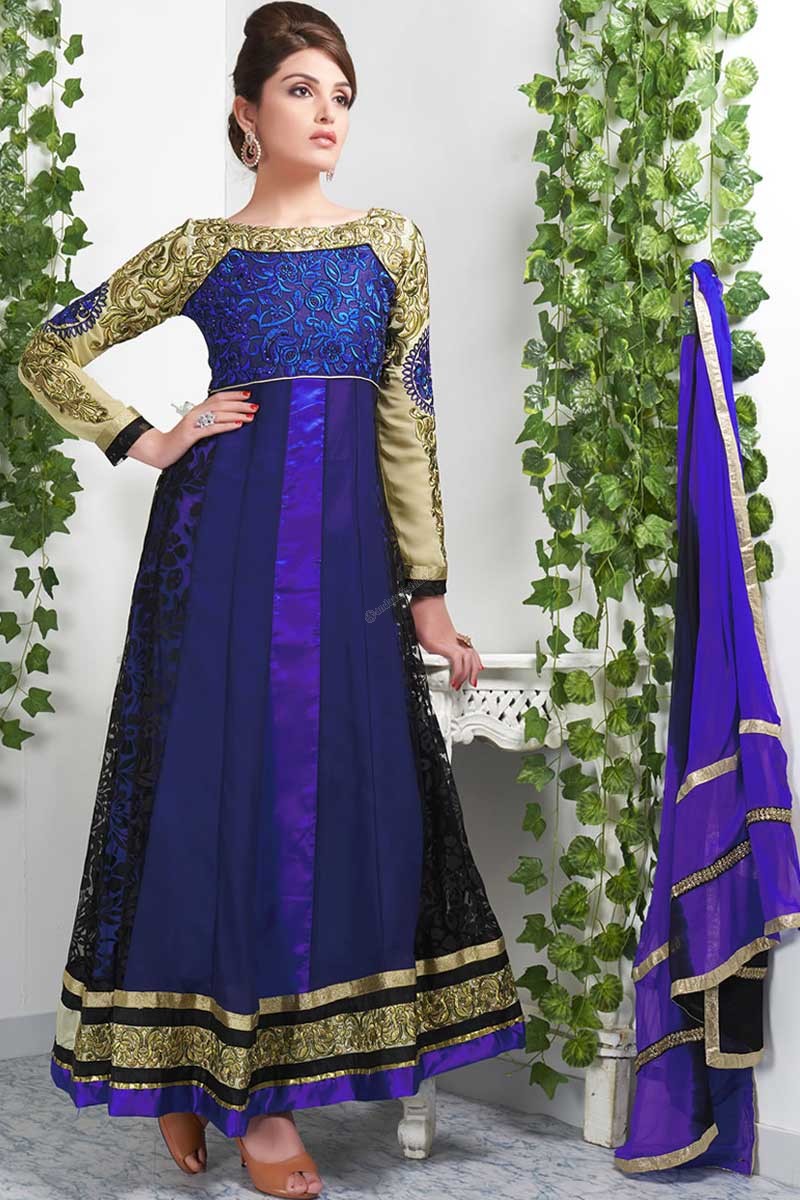 We can identify Salwar Kameez as two-piece clothing comprising of an upper Tunic/Top which is called Kameez and the lower Trouser, known as Salwar. It is usually a loose and comfortable piece of clothing worn as daily wear as well as on important occasions since they are now available in different styles, patterns, and textures.
Kameez on the other hand can be ankle-length, flared, and loose-fitting pants. A Salwar is usually gathered at the waist either with a drawstring or elastic. The dupatta is often taken along with this kind of clothing-draped around the neck to create a look of elegance and decency, weaved together in varied fabrics and add brilliance to the Salwar Kameez.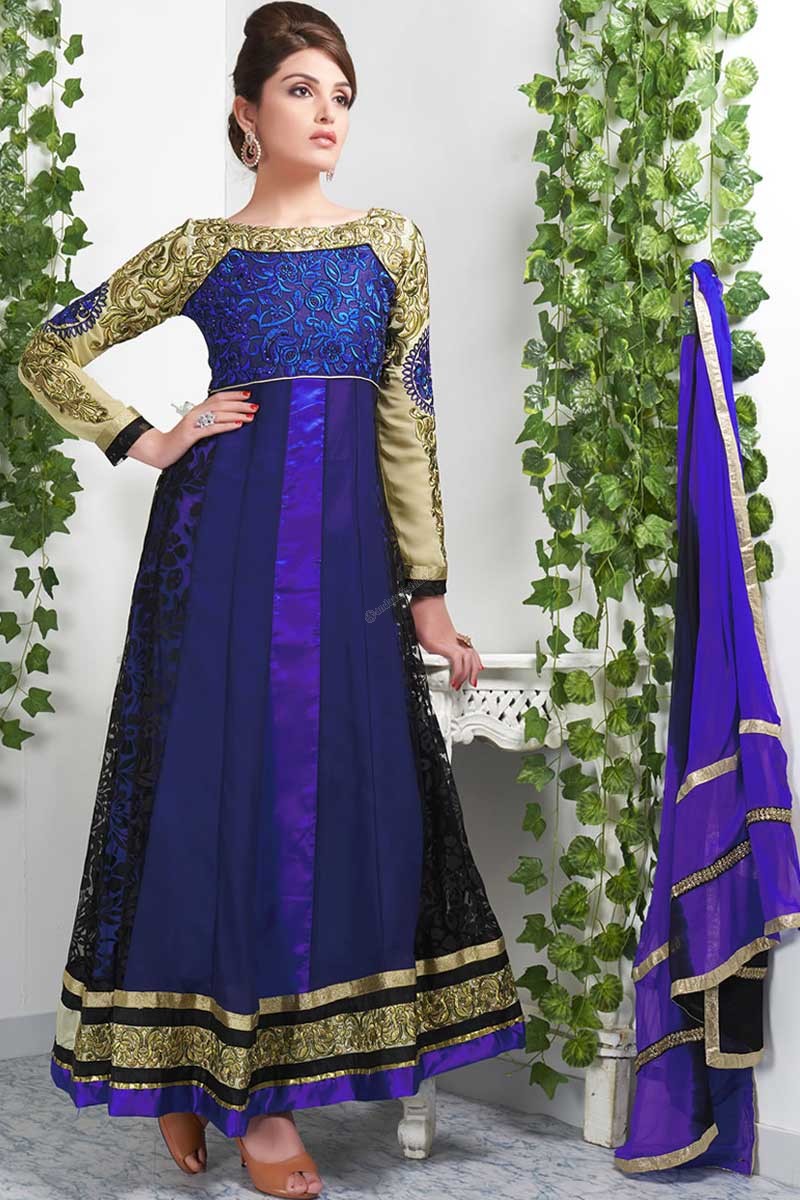 Churidaar Kurta-Pyjamas, on the other hand, are tightly fitting pants and are loosely based on the oldest forms of clothing like the Mughal Breeches (trousers). While stitching these are cut wide at the top and they narrow down as they reach the ankle. This piece of clothing is preferred over the kameez more often so because of its comfort of wearing and ease of styling with anything and everything; it also provides an added emphasis on the contours of this leg. Churidars are often cut much longer compared to the length of one's leg and vary from ankle lengths, to long ones which get folded up at the ankle in ripples and folds in a bangle-like way at the ankle (hence the name churidar). They are also available finished with a buttoned cuff tightly fitted and ending at the ankle.
Both Salwar Kameez and Churidar Kurtas are crafted with the help of a number of fabrics like cotton, satin, and crepe, georgette, brocade, and heavy satins, as well as having real gold and silver embroidery, studded with precious stones and the likes. Elaborate patterns are finished with Phulkaris, Chikankari, Meenakari embroidery works, or Kundan, Resham, Zari, and Zardosi patterns. Other patterns include Bandhej, beaded sequins, mirror work, Leheria, and block cum handprints.
An Anarkali suit features a long flowing hemline, reminiscent of a dress. It will always be tapered significantly across the waistline and worn along with leggings or tight-fitted salwars beneath it. Most designs feature a decorative backside and, it looks attractive on women of all shapes and sizes.
You Can Browse Us Here: Indian Dresses Online
Categories: Kurta Payjama for Men Articles, Kurtis & Tunis for Girls & Women Articles, Salwar Kameez Articles