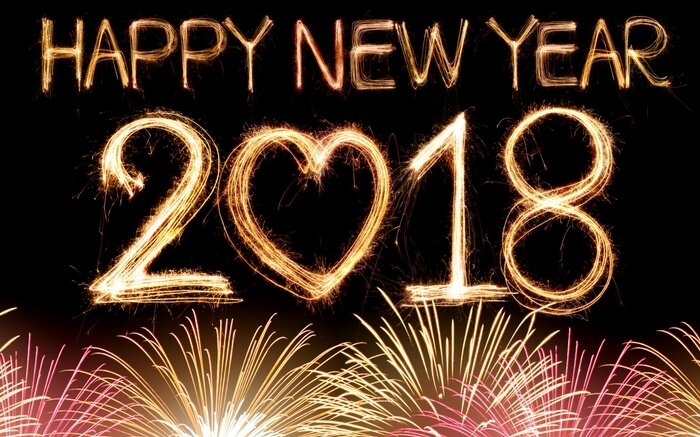 New Year 2020 Celebration
New Year in India is celebrated like a festival by the people of all ages. New Year is like a National holiday in India. New Year is celebrated with a great Enthusiasm and Dedication in every region of India. New Year eve is considered the last day of holiday and that's why people celebrate it with a bang. On the New Year eve hotels, pubs and resorts organize parties and people also arrange social gatherings where they drink, dance, eat and have a lot of fun. Many parties have the festival theme in terms of Color code or dress code and give a touch of ethnicity to the celebration. In this celebration, people bid farewell to the by- gone year and welcome the upcoming year.

In big cities, the celebration is huge, extravagant and lavish as well. Goa is one of those big cities. Goa is on the top of the list. Mostly people not only from India but also abroad prefer Goa as the destination for New Year celebration. Rave parties in Goa are favorite of tourists who are looking for fun and unlimited enjoyment. Rave Parties in Goa are organized daily for a couple of week. Beach parties are also very famous for it's beautiful.

As we know, every celebration in India demands a perfect Ethnic appearance. When it comes to any celebration in India, women cannot resist shopping. Before making any resolution for the upcoming year, make sure that you have a perfect outfit to enter 2020 in vogue. Mostly women prefer Gowns and Dresses but if you want to look different from others then it would be a challenge for you to decide the perfect one for this New Year 2020.
Don't worry dear, we have covered you! We will make you stand out in the crowd in hot Ethnic Diva Avatar. Indian Outfits are popular across the world for its vibrant colors and lavish fabric materials. Every women love to wear Indian Outfits for every celebration. For this New Year party, you have many options to choose from such as Saree, Ethnic Gown, Anarkali.

Some people said Saree is a tradition outfit which should be worn for any traditional occasion. But it depends on you dear, you can turn this notion by choosing sexy shades like Navy blue, Black, Hot pink, Golden and many more. A Georgette or Chiffon saree in any of these shades can make you look like a Desi Diva at the New Year's Eve party. Pair up your sexy saree with designer earrings and matching clutch. This is how you are ready to flaunt your desi diva look at this coming New Year party.
Pakistani suit are a hot trend these days. A floral print Kurti with a trouser pant is just one you need if you want an Indo western look at this New Year party. I would recommend you to choose Pastel shades such as peach, mint green, scuba blue, light pink and many more. Team it with Slightly Blingy Clutch and matching earrings. You are ready to glam up this New Year's Eve party with this Amazing Indo western look.
An Elegant Anarkali suit the best one if you want to look completely ethno stylish. Choose vibrant shades of color such as Marsala, Navy blue, Black, Bottle Green and many more. Finish up the look by pairing up the Beautiful Anarkali Dress with matching designer earrings and a Clutch. With this purely Ethnic look, you are ready to make a statement on this New Year party.
Gown is perfect attire if your want an Indo western look this New Year. Vibrant colors Gown will make you look extremely Graceful. Pair up a perfect Gown with designer earrings and a pendant. Andaaz Fashion is celebrating this New Year with you by offering an exuberant range of New Year's collection that is especially designed to make you stand out in the crowd. You can choose any outfit of your choice from various fabric materials and colors. There is a huge variety in fabric such as Velvet, Georgette, Chiffon, Satin and many more. Browse Andaaz Fashion and buy the best outfit for this New Year's Eve party. Enjoy great deals and discounts this New Year and make this one the most memorable New Year of your life.

CLICK HERE TO SEE MORE COLLECTION @ INDIAN CLOTHING ONLINE STORE USA, AUSTRALIA, UAE, CANADA
Categories: New Year Celebration Articles