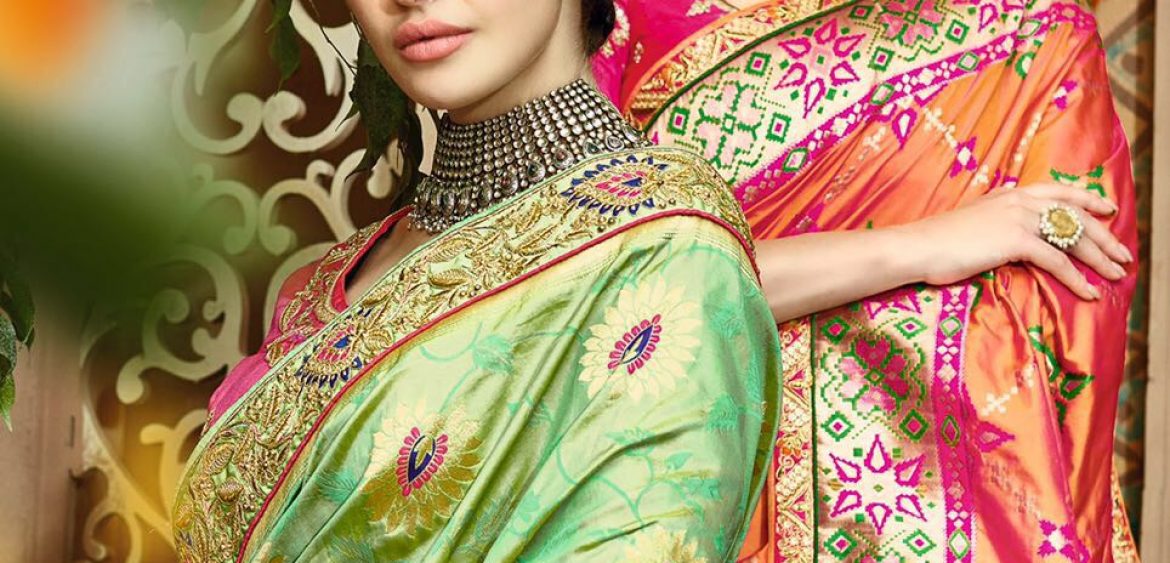 Silk Sarees for Wedding Season
Weddings are all about glittery make-up, beautiful attire, and happiness, spread in the air. While the bride and groom are pampered with all that is necessary, the right dress is equally important to make the couple look the best on their D-day. At a wedding, the girl or to say the would-be bride is the topic of all the conversation. From her choice of wedding dress, be it a gown, lehenga, or a saree to her choice of heels and jewelry, it is all about what she wears. While few girls like to wear lehenga on their wedding day, few others like saree to be their choice of attire for the wedding day. Both these dresses have their own glamour and style. Though lehengas are mostly seen in marriages, sarees play as an elite option for the same event.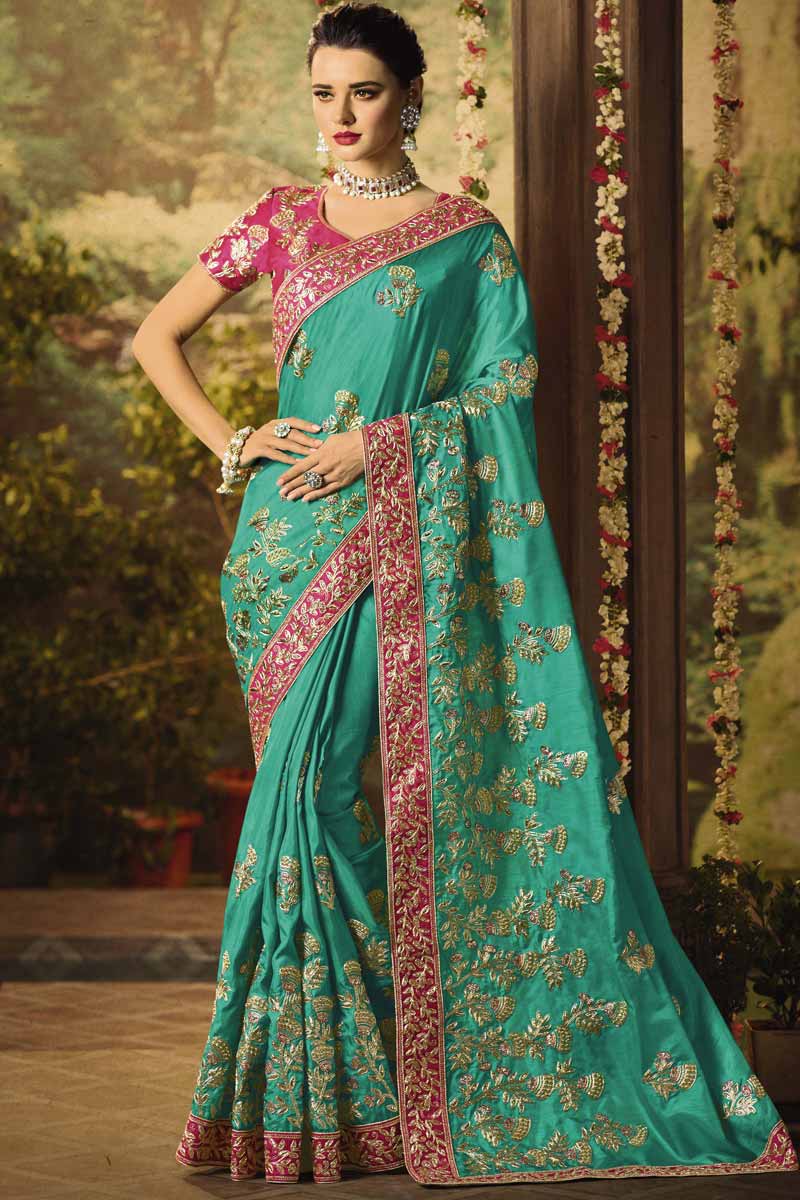 Usually, for the wedding day, would-be brides choose Banarasi silk sarees to look the best as a bride. Known for their gold and silver brocade or zari, the Banarasi sarees are among the finest sarees found in India. These finely woven silk sarees are decorated with intricate designs and thus are heavier than other silk sarees.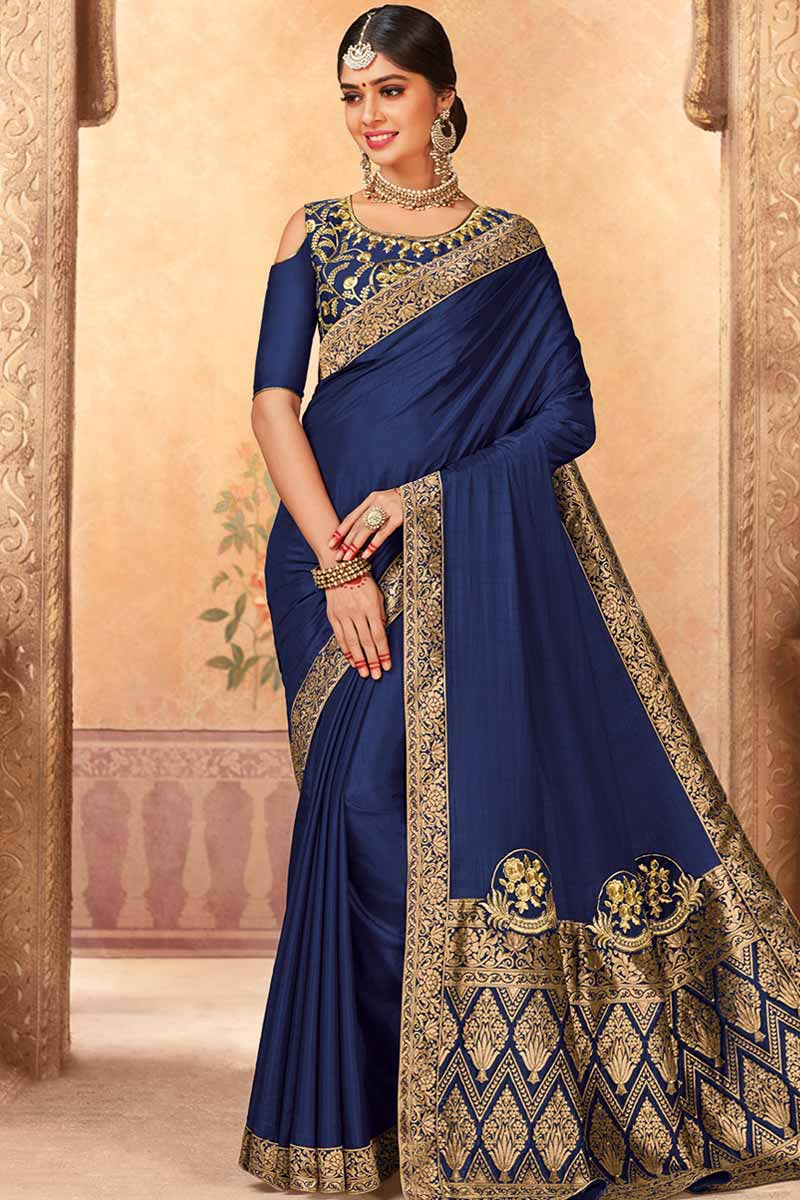 Also, these are mostly handwoven which gives them an elegant finish. Banarasi silk sarees are the best sarees to be worn at weddings or other special functions. As mentioned, the Banarasi silk sarees are heavier; the blouse for these sarees should have a minimalist design so that it does not overdo the entire design of the saree.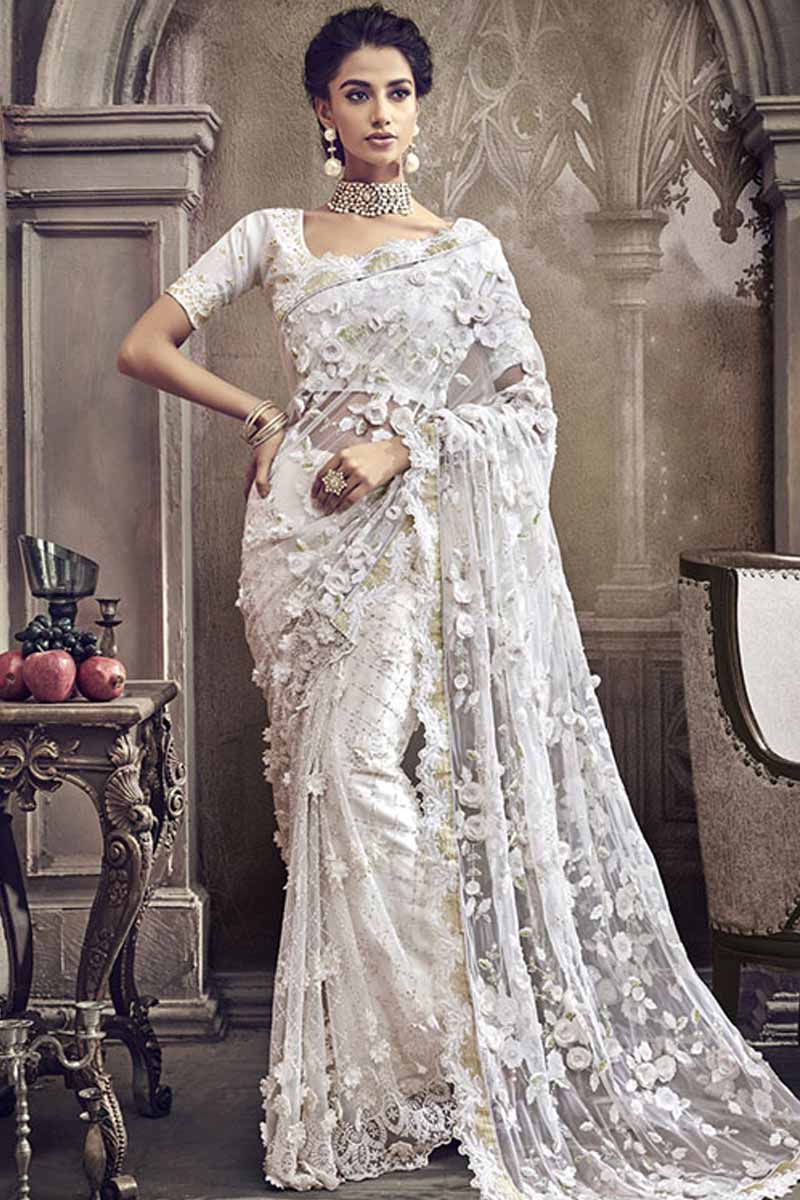 The silk party wear sarees look beautiful on any occasion. While mostly seen in wedding ceremonies, lightly worked silk party wear sarees can be worn for casual evening parties or get-togethers. To enhance the look of these sarees, nude or natural make-up is all that you need. However, it solely depends on the person's personal choice to select the kind of colors or make-up they would like to wear with the silk saree.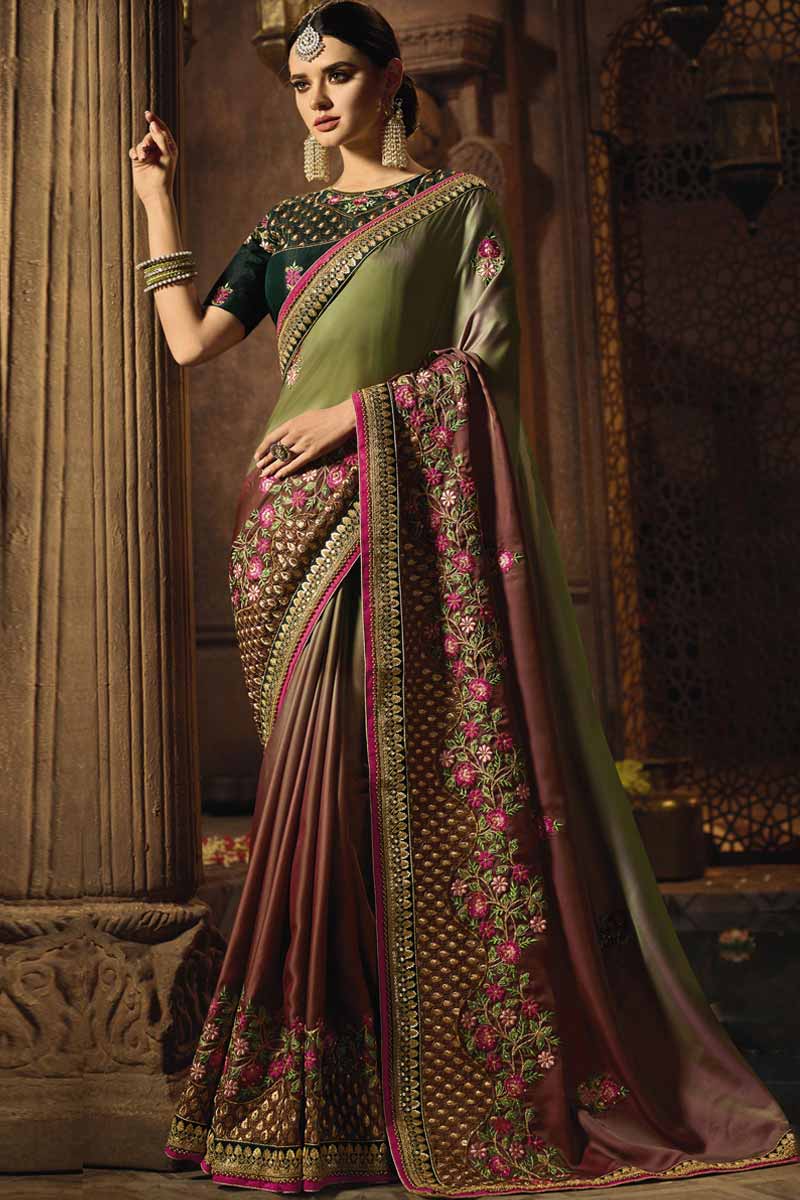 The silk sarees come with various party wear saree designs. From heavy borders to heavy pallor, the party wear saree designs have an n-number of varieties to choose from. These are mostly seen in gold or silverwork, the silk sarees weigh more than cotton sarees; thus, once you drape them, they hold the position and stay in that position even if worn for the entire day. Also, these sarees do not wrinkle easily, giving you a stress-free saree-wearing option.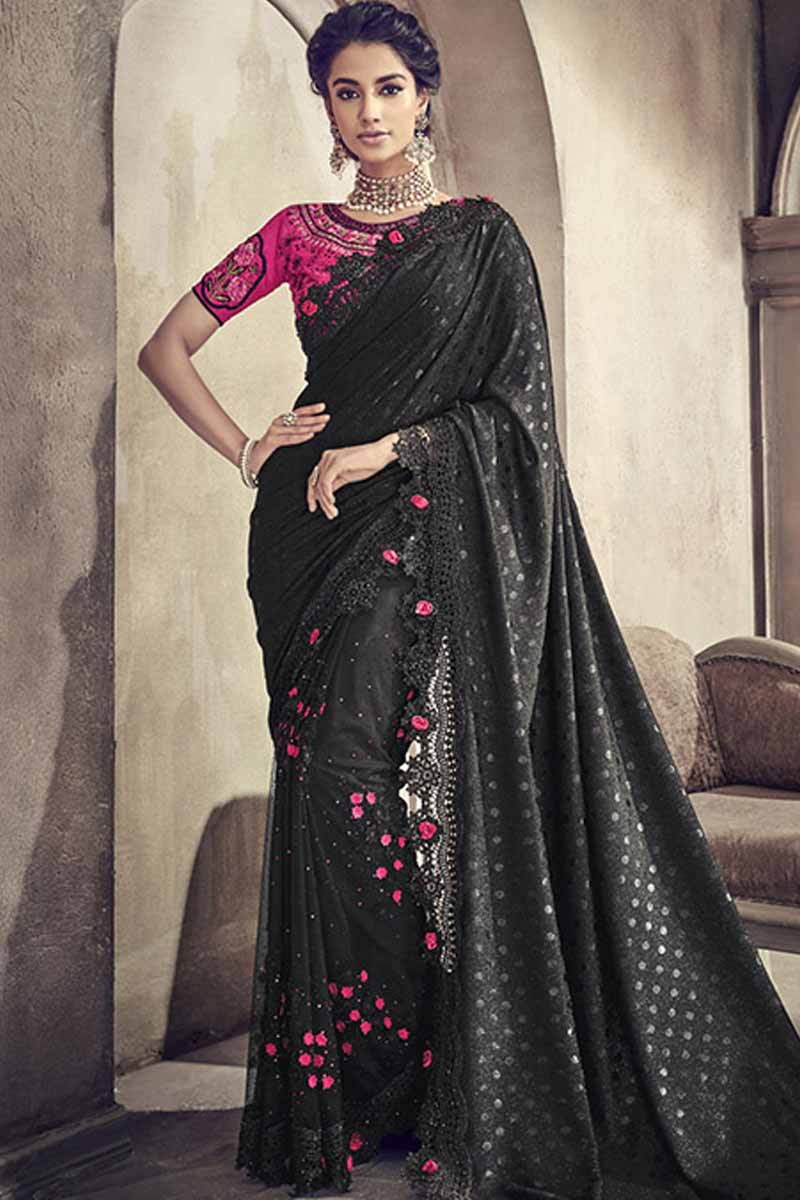 While silk sarees do not need an upgrade, accessorizing them would make your look complete and more feminine. The Indian jewelry market is all loaded with various designs to match the color and pattern of your silk saree. From colorful Indian jewelry design to metallic or gold and silver-toned finish, jewelry is what you need for an extravagant look. If you like it minimum, you can simply use a flower garland in your hair for that minimalist yet elegant look. Choose the right silk saree and look absolutely stunning in your next function!
Categories: Silk Sarees for Wedding Articles