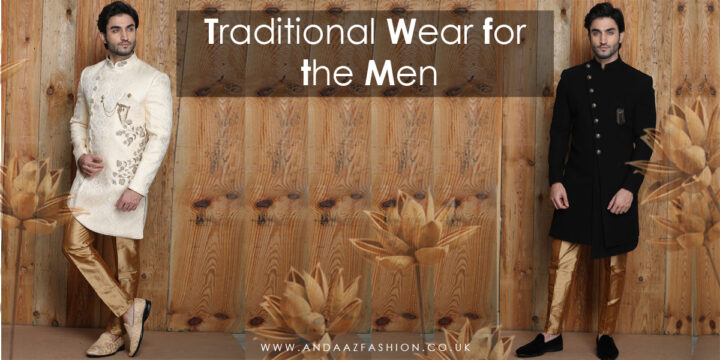 Traditional Wear for the Men
Traditional Wear for the Men
Men are strong in nature and their rugged looks make them look sturdy. While they are mostly seen wearing jeans and a shirt or a t-shirt, the most versatile apparel in a men's wardrobe is traditional kurta pajama. While it is not much seen in the hustle-bustle of metro cities, but it is always considered the best choice for many functions. Be it your own wedding, friend's wedding, festival, pooja, or a theater show; the kurta pajama is the show stopper. It is one of those apparels that will increase your rugged outlook while keeping your look soft mellow. Thus, it retains the look of a chocolate boy like Ranbeer Kapoor while keeping the inner you as macho as Akshay Kumar. This calls for the commonly seen celebrities wearing kurta pajamas in movies and in real life too.
Part of the kurta pajama trend is the age-old yet modern, pathani kurtas. These are simple yet bold kurta designs, giving you a taller outlook with fuller arms and a chiseled chest. Pathani kurtas are the soul of the Indian traditional wear for men. Whether it is family gatherings, marriage ceremony ceremonies, or any important festivals, pathani kurta is always on the top of the ladder when it counts for the ethnic wear for Indian men. With a varied assortment in designs and style pattern, pathani kurtas are the one that complements every type of occasions!
Kurta pajamas or just the kurtas are a trend among men for various reasons. It not just gives you a manly look but wearing a kurta can enhance your style in a very simplistic manner while making you feel comfortable for the entire day. Especially during the festival of Eid, it has been noticed that Eid kurtas are in high demand. These are decently elegant kurta designs for this special day. Experimenting with your traditional look is more likely to give you good results with these Eid kurtas. You can go for a glittery pair of jutis with a clean pair of kurta pajama, complemented with a jacket. This could be the perfect festive look for you if you are looking for a standout appearance.
Festival wear kurtas have a huge list and varied designs. From embroideries to paste-work, the trend is always changing while keeping the traditional values high. The best way to dress for festivals is to go cheerful with colors while choosing your festival wear kurtas. Wearing a kurta is not at all difficult. You can opt to wear it with pajama over or if you feel uncomfortable then try kurta with a pair of your favorite denim. This will also give you a rugged yet cool look.
Kurta pajamas are not a hit among just men but the kids these days also like to try the traditional attire. For kids, it is really a great choice as these are very comfortable to wear with space to stretch your body. Thus, your kid will not feel bonded. Also, as these are meant for big boys and men, the kids while wearing these look really good. Their innocence pulls out the best in these kids' kurtas, to make them look like little angels!
Categories: Mens Traditional Wear Articles